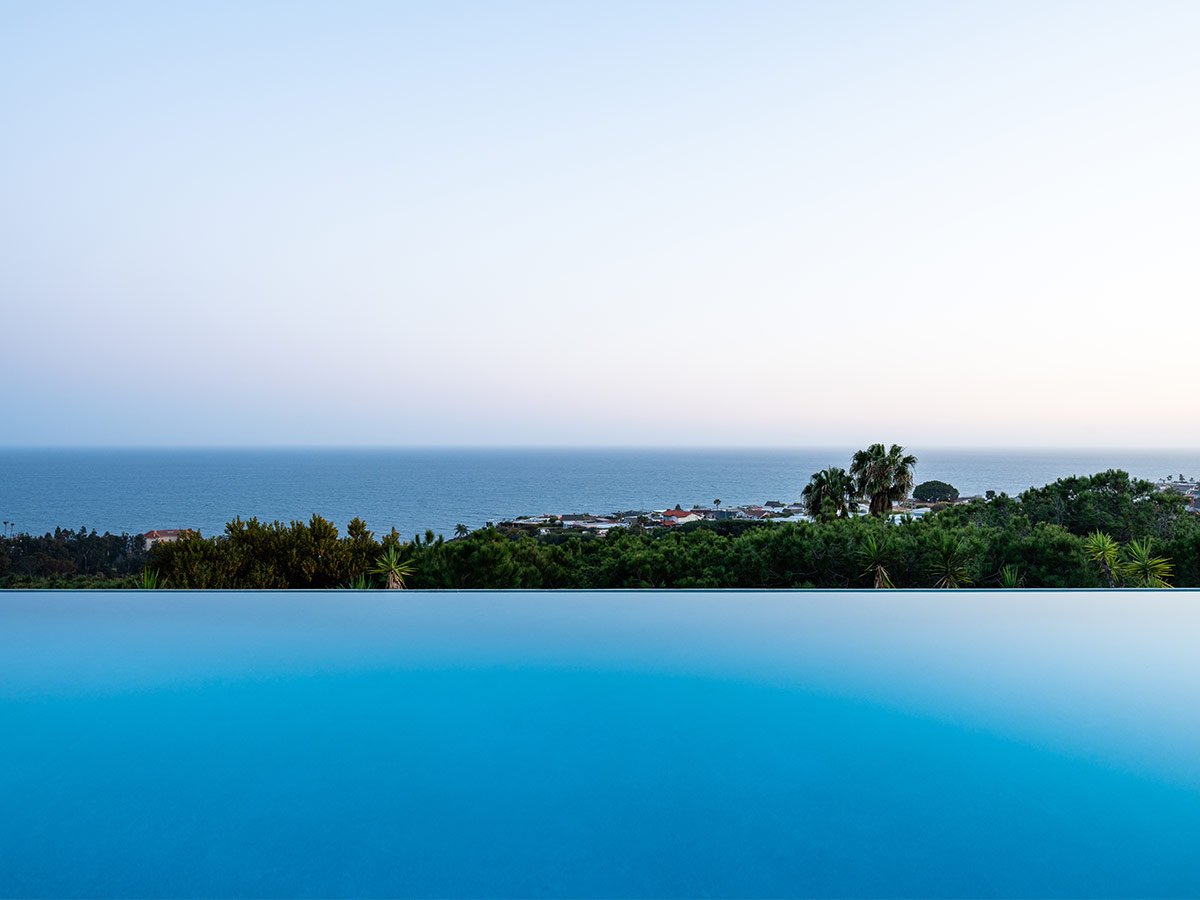 When many people begin to think about building a modern beach home, it's easy for them to get caught up in details around maximizing the view of the ocean. After all, that view is a major reason that many decide they want a house on the coast; it's only natural to want to preserve and maximize it.

There are other factors that it is important to consider as well, though. One detail that we feel doesn't often get the attention that it deserves is exterior material selection.

Below, we explain why exterior material selection is so critical when you are building in a coastal climate, discuss key considerations about materials that you should bear in mind, and also take a closer look at a number of materials you may want to consider.
Why Material Selection Matters
Exterior material selection for your modern beach home is important for a number of reasons.

First and foremost, if you are building on the coast it's because you love the location. You love the shoreline. With this in mind, your home needs to look and feel as though it belongs in its surroundings. Which materials you ultimately select, and the colors of those materials, will play a big role in determining how successful you are in this regard.

Then of course there is a more utilitarian consideration. On the coast, a home is more exposed to the elements—sunlight, wind, sand, ocean mist, etc.—than a home that is built further inland. This greater level of exposure leads to increased wear and tear on the materials, and, often, an increased need for maintenance.

With this in mind, you can approach your material selection in one of two ways. You can be mindful of weathering, and choose materials that are resistant to wear and tear. For example, you might select non-corrosive metals and natural stone. On the other hand, you can embrace weathering, and choose materials which weather and age beautifully. By following this path, you might select metals which corrode beautifully, without corroding so much that they become unstable; or you might choose woods that fade and age beautifully over time.

Neither of these approaches is wrong; it truly depends on your personal taste and aesthetic.
Considerations to Bear in Mind
When thinking about the materials that you'll leverage for the exterior of your coastal home, we recommend that individuals choose materials that are:
Environmentally friendly and sustainable
Capable of withstanding the harsh conditions
At home in the location, feeling as though they belong in the setting
Beautiful, but without taking away from the surrounding environment
Exterior Material Options for Coastal Homes
1. Metals
Whether you want to embrace weathering or avoid it, you can leverage metals to great effect in your coastal home. Which metal you choose will depend on the type of look you are going for.

Zinc panel, for example, is a metal that oxidizes beautifully over time with exposure to moisture and which, in our opinion, becomes even more beautiful over time. As the outer layer oxidizes, it also forms a protective layer against further oxidation, helping to preserve the integrity of the structure.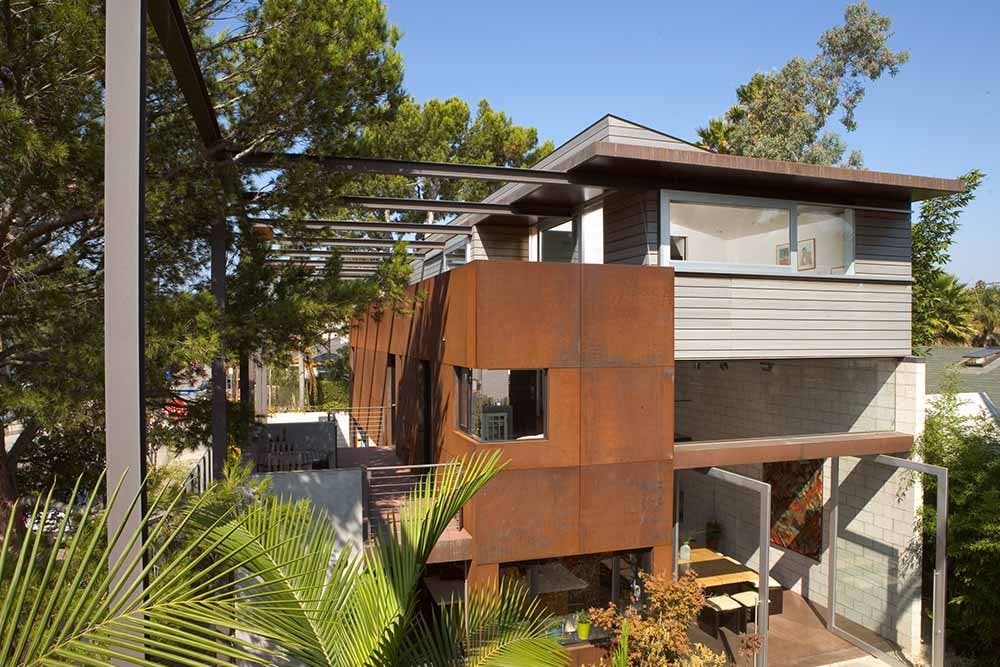 Stainless steel, on the other hand, is much less susceptible to corrosion and weathering. While it will require some cleaning, it is relatively easy to maintain. Aluminum can also be leveraged, though it would need to be treated first.
2. Wood
Wood can be susceptible to damage from water, sand, and wind. This doesn't mean that it can't be used in a coastal location—only that it needs to be leveraged appropriately. As with metals, certain woods will age more beautifully over time as they are exposed to the elements.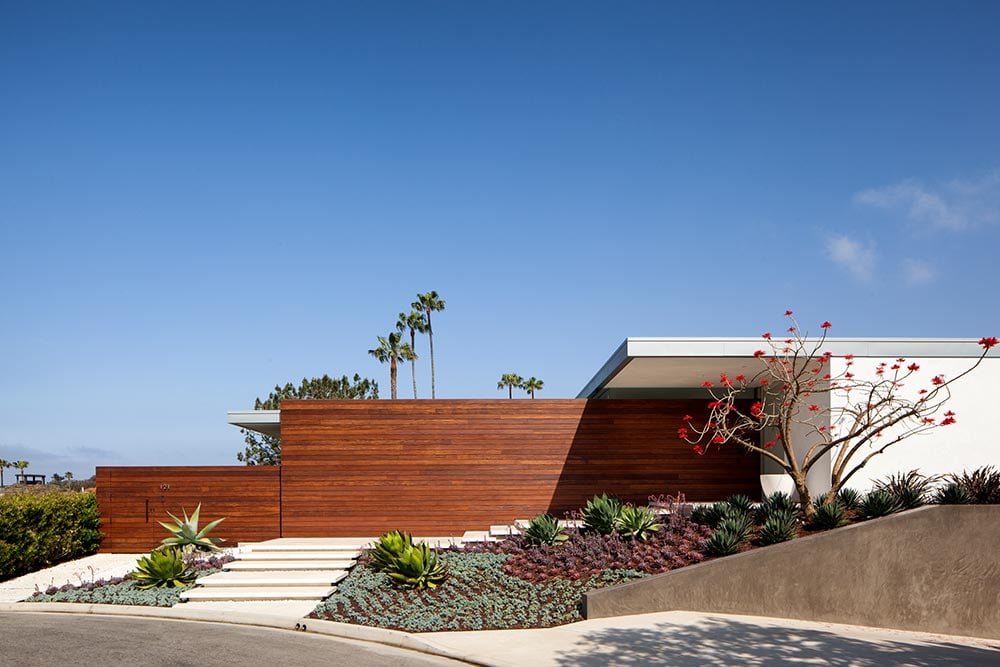 Generally speaking, harder woods will be a much better option than softer woods, and will be able to stand up to the elements for longer. Ipe and other hardwoods can be excellent options for a deck, while cedar can be a beautiful selection for siding.

Whatever type of wood you do choose, it's important to ensure that it is a sustainable and environmentally responsible option.
3. Stone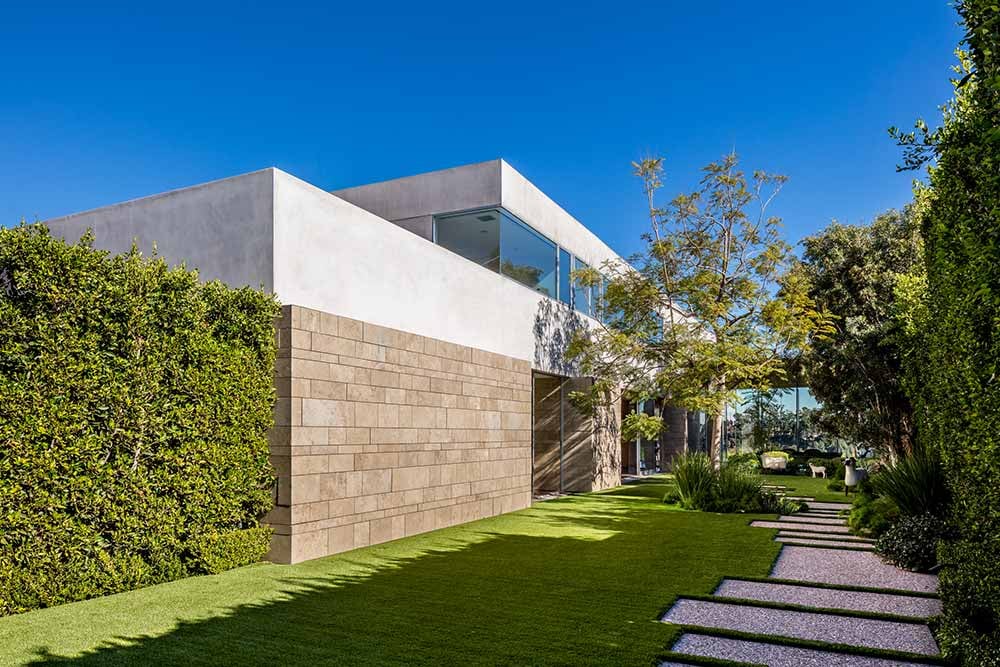 Stone can be applied in a number of ways throughout your home. That being said, stone and concrete floors can make a lot of sense, especially if you leverage the material both inside and outside the home. Doing so is a great way of blurring the boundaries between indoor and out, helping the entire space feel cohesive and at one with its surroundings.

At the same time, when you live so close to the shore there is a greater likelihood that you'll track sand and water into the home after a day outside, which can damage wood floors over time. Stone and concrete stand up to this much better, degrading less over time.
4. Plaster
Plaster is a very popular building material in many coastal areas, especially those that experience Mediterranean-like climates. Santa Barbara is one example that comes to mind.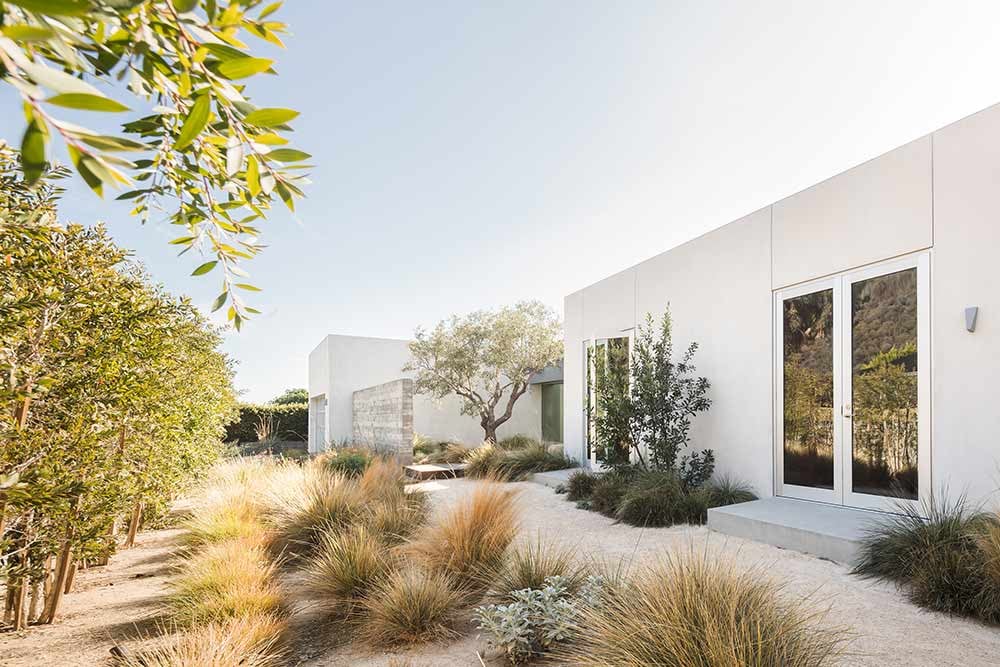 When leveraging plaster, your choice of color is very important. Usually, plaster is used because the bright white of the material reflects the natural sunlight beautifully. Darker colors may not be as beautiful in the full sun that is typically experienced along the coast.
5. Glass
If your home has beautiful views of the horizon or shore, how you use glass will play a big role in how much you are able to enjoy those views from within the home.

Thinking critically about your window and door placement will go far not only in framing views, but also in blurring the boundaries between the interior and exterior of the home. Leveraged effectively, glass can invite the coast into the home in a way most other materials cannot.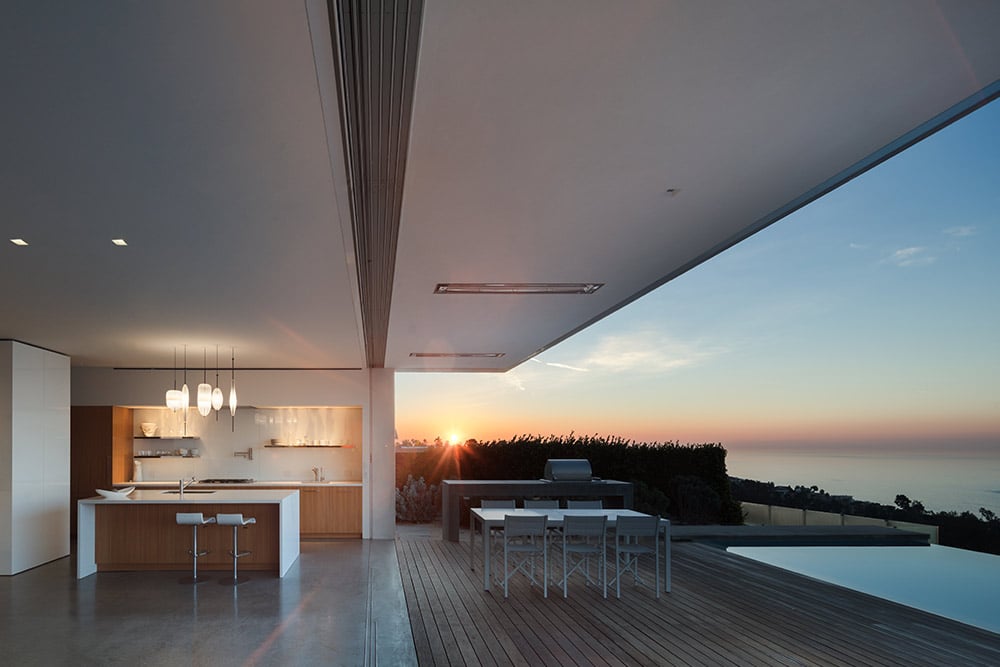 For example, vertical views and punched views can be powerful for framing views or choreographing a gaze. Horizontal views, on the other hand, are more effective in engaging the horizon. Both can be very effective in a coastal home.
How to Choose Materials for Your Modern Coastal Home
When choosing materials, it's important to work closely with your architect. They should understand how different materials age, and how susceptible they are to damage caused by weathering and the elements. They can also inform you as to which materials may become too unstable in a coastal environment, and guide you toward a more appropriate choice.