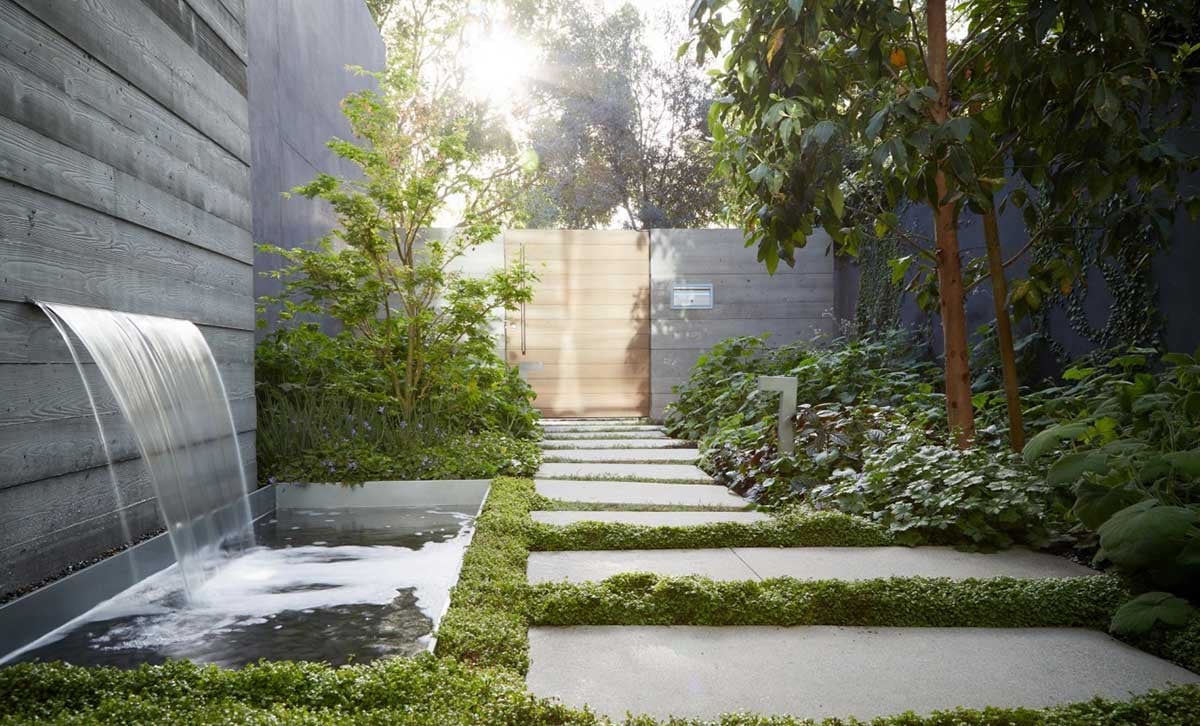 Written by Takashi Yanai
Here at EYRC, the diverse backgrounds and experiences of the firm's partners has led to the development of a design aesthetic and philosophy that seeks to present a humanistic approach to architecture called multicultural modernism.
One example can be seen in the ways that Japanese design and tradition influence many of our residential projects.
Below, we explore the key elements of Japanese architecture which influence our design ethos, and present a number of residential projects which highlight these features.
Elements of Japanese Architecture
While Japanese architecture can be as varied as other cultures and styles, it is broadly characterized by its reductive, simple, and contemplative approach to design. Similarly, Japanese architecture typically features a connection to nature, a sense of flexibility, and special attention to the beauty of materials and craft.
"It is peaceful and elegant, but not ostentatious," says partner Takashi Yanai.
Some of the most common elements featured in Japanese architecture include, but are not limited to: Tokonoma, genkan, engawa, shou sugi ban, and contained courtyards, among other considerations.
5 Modern Homes Influenced by Japanese Design
1. Tokonoma at Waverley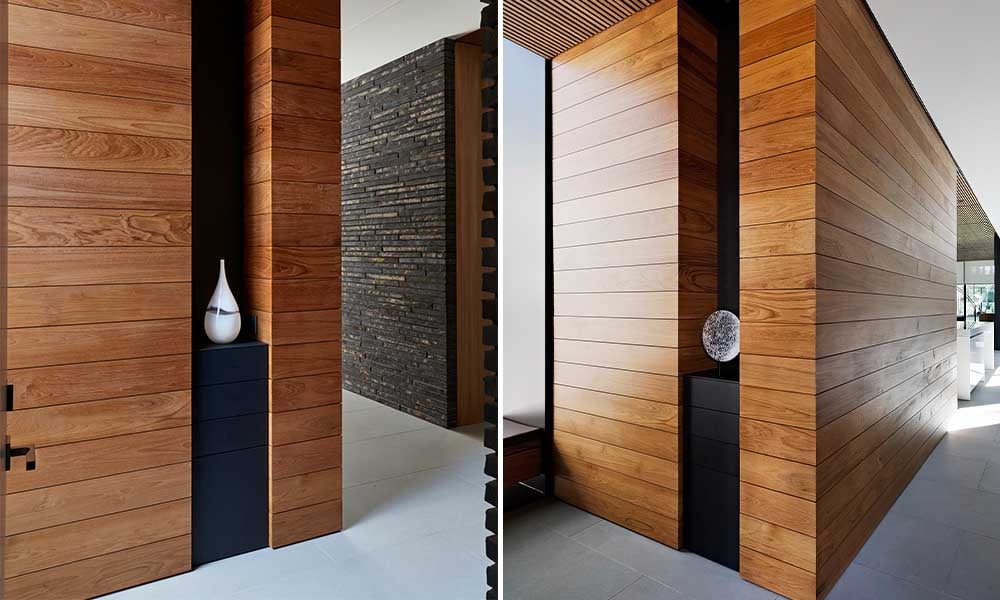 Tokonoma refers to a recess or alcove which is incorporated into many Japanese homes. Typically a few inches above floor level, this alcove is embedded in the architecture as an opportunity to display art, sculpture, or other objects. It very often reflects the taste of the client.
At the Waverley residence, for example, we can see a tokonoma used to display artwork in such a way that the art feels as much a part of the home as the walls that hold it.
2. Genkan at 19th Street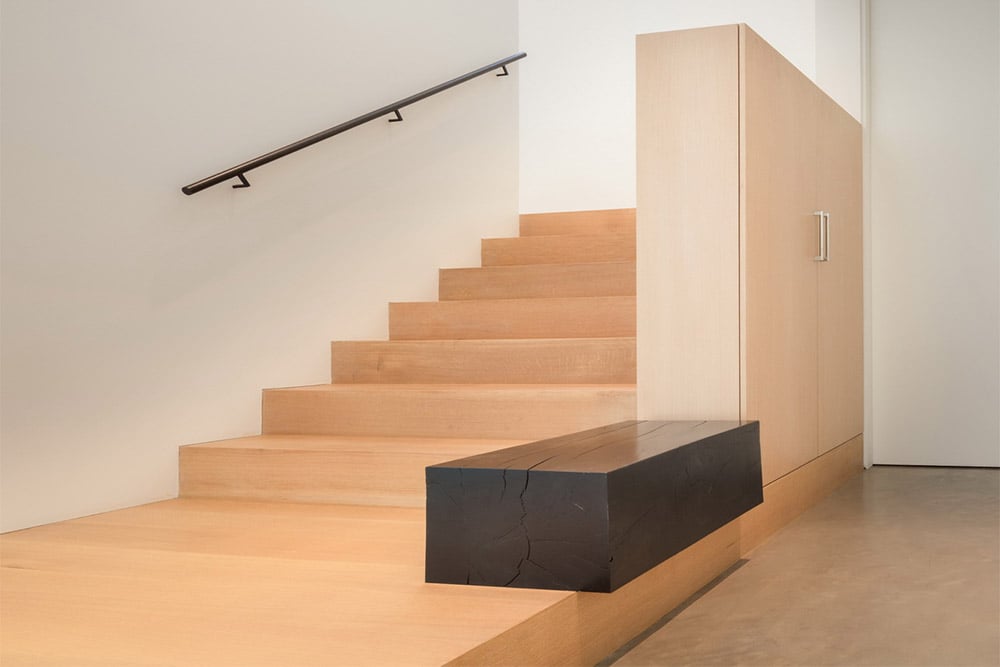 A genkan is a traditional entryway found in Japanese homes, apartments, and other types of buildings. In homes, it is typically seen as a space for the owner to greet and receive guests. In the most traditional sense, this could also be a spot in the home for people to remove their shoes before venturing deeper into the house.
We can see an example of a modern genkan at work in the 19th Street residence, where a low bench provides a space for visitors to sit and remove their shoes upon entering the home, which are then stored in the closet by the front door. Built of black lacquered wood, the bench also contrasts with the lightness of the space around it, becoming almost sculpture-like in its design.
3. Shou Sugi Ban at Spectral Bridge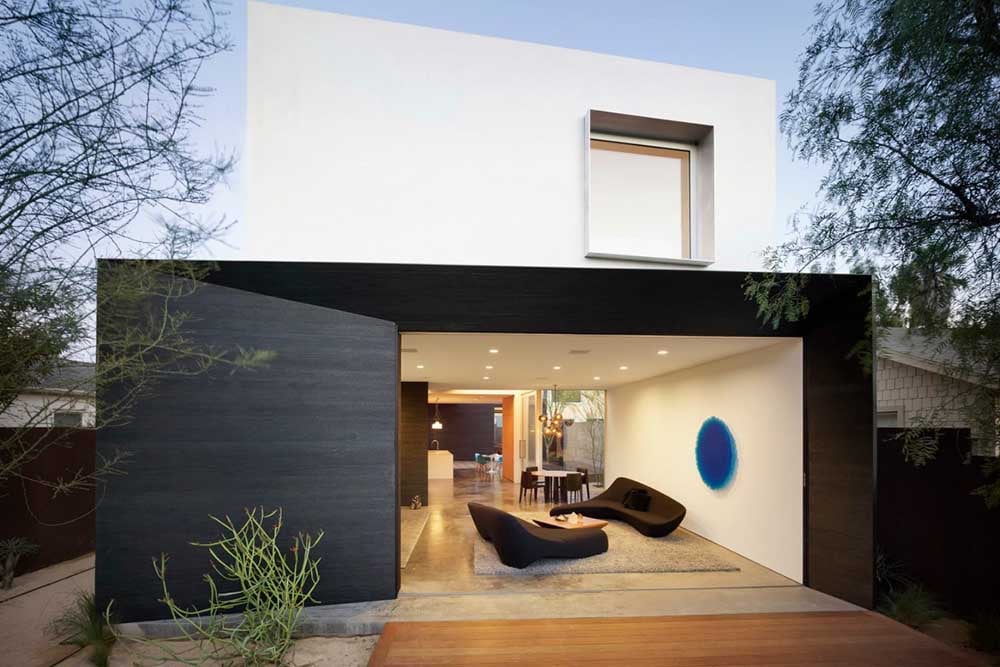 Shou sugi ban is a Japanese technique for preserving wood by charring it, an act which helps the material become resistant to water and insect damage. (The term literally translates to "burnt cedar board.") In addition to the preservatory benefits, the technique results in a beautiful color which can be incorporated throughout a home's design—sometimes in surprising ways.
In the Spectral Bridge House, for example, the black shou sugi ban is contrasted against a bright white used elsewhere in the home's exterior, helping to further the home's study of light, color, and space.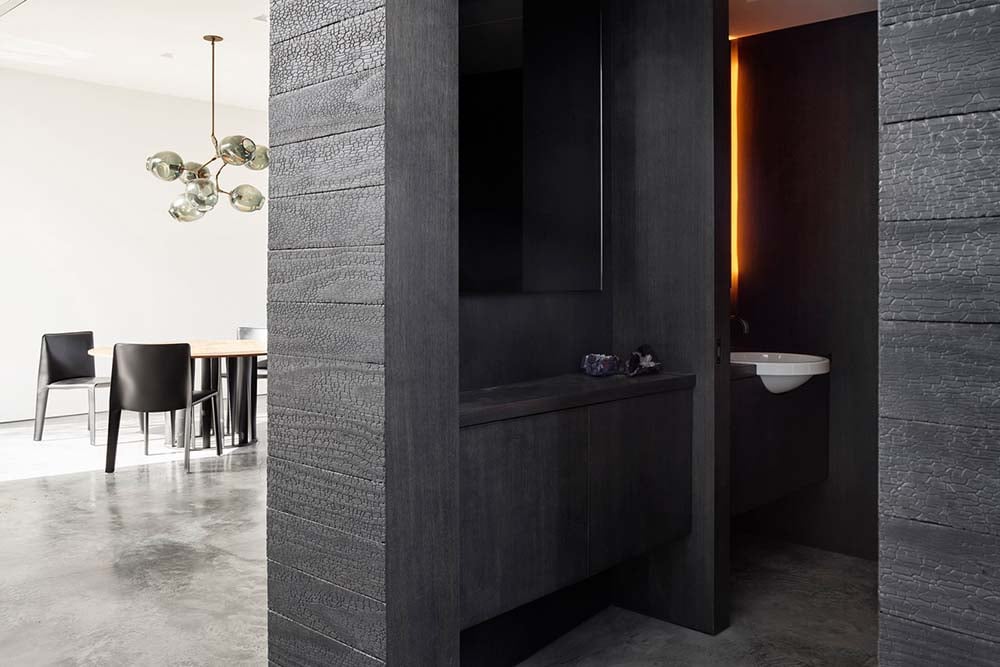 In the photo above, we see this material extending into the interior of the structure, helping the home feel cohesive inside and out, while still achieving a stunning and elegant design.
4. Engawa at Kingsland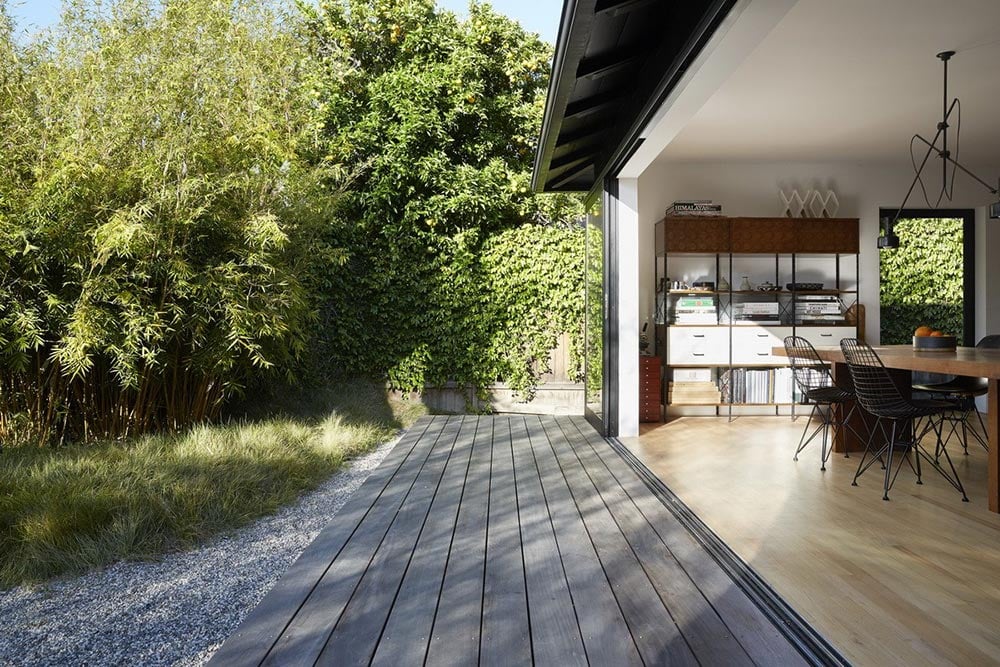 In traditional Japanese architecture, an engawa is a covered outdoor corridor that works around the perimeter of a building. It forms a transitory space between indoor and outdoor space, helping the home feel at one with its surroundings and not separate from them.
This can be seen in the Kingsland residence; together with large sliding doors capable of pocketing away, the overhang empowers the home itself to become a sort of backdrop for outdoor living.
5. Contemplative Courtyard at Crescent Drive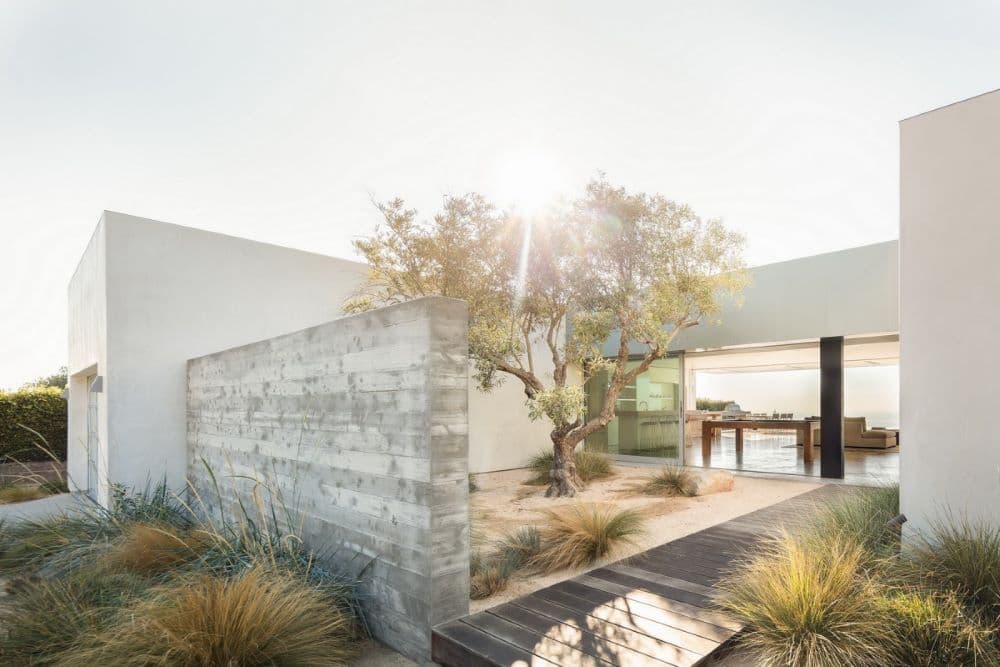 Quiet, private courtyards form an integral piece of many Japanese homes, buildings, and temples, offering a space for self-reflection and contemplation even amidst the hustle of daily life. As a design consideration, they are also featured in many of our residential projects.
The Crescent Street residence, shown at the top of this article, is a perfect example. There, the courtyard serves as a portion of the entry sequence to the home and becomes a serene environment that, paired with a soothing water feature, helps an individual shed the day's worries before returning to the respite of home.
The courtyard at the Blue Sail residence, above, is another excellent example. Here, the courtyard is a part of the home's entry sequence, acting as something of a transitory space between street and the home, like an outdoor foyer. It can also be used as a meditative garden, where the home's occupants spend time to shed their worries and concerns from the day.
Japanese Influence, Universally Loved
Though the design elements discussed and shown above are clearly rooted in Japanese aesthetics, they are also universal in their appeal, popping up across cultures and continents. Instead of duplicating these elements, we reinterpret them in a contemporary way that is appropriate to the local context and culture of the residents who live there.