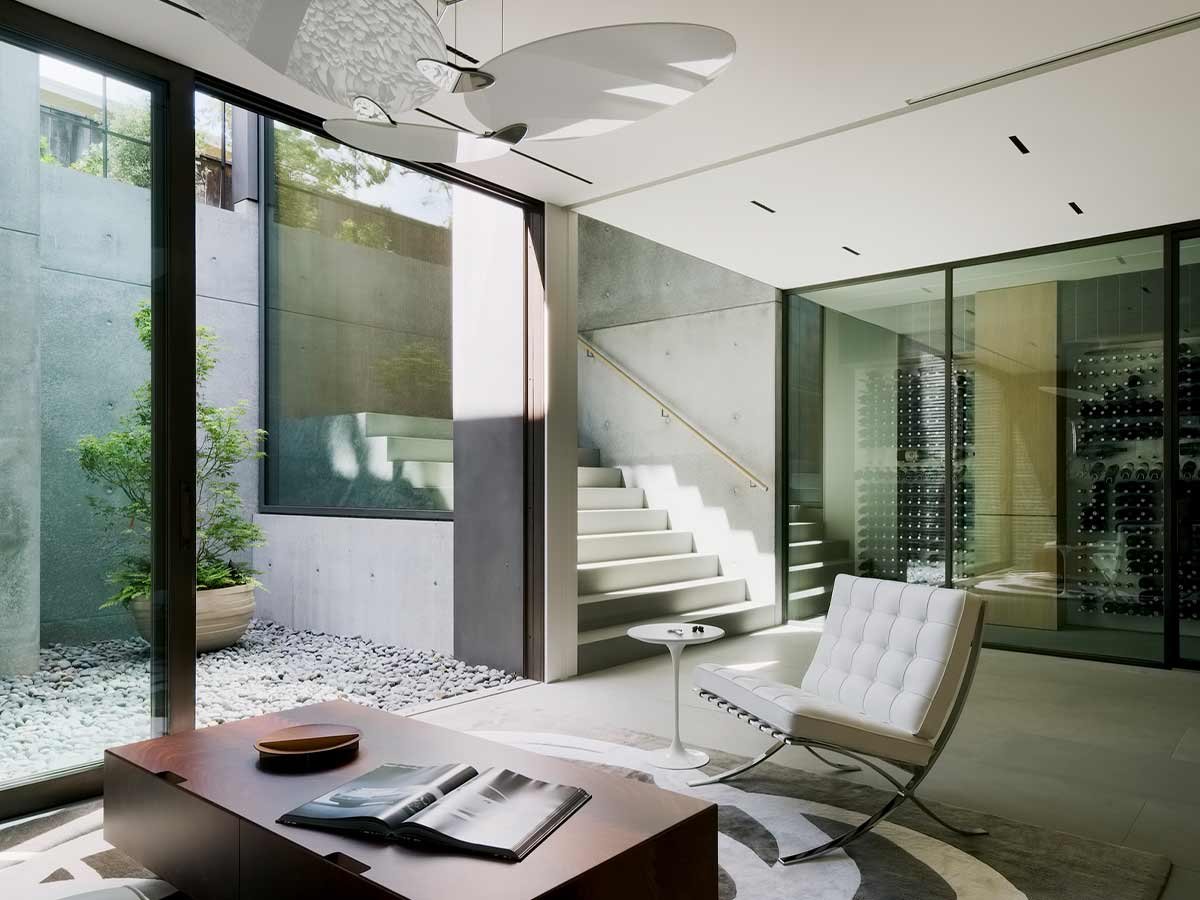 Written by Jessica Chang and Bryn Garrett
Are you considering including a wine cellar in your custom modern home? For wine collectors (or aspirational collectors) this can bring a number of benefits:
Your wine can be stored and organized
The wine is protected from the elements that could degrade it
You'll eliminate the recurring cost of renting out wine storage off-site, away from your home.
You'll save time personally, as you will not need to travel out to your storage location whenever you want to retrieve a
bottle.
If you enjoy hosting and entertaining, the wine cellar itself can become a conversation starter or point of interest within your home.
Below, we discuss four key factors that you'll need to consider when accounting for your wine cellar, and offer advice for communicating your goals to your architect to ensure that the project ultimately aligns with your expectations.
1. How big should the wine cellar be?
The size of your wine cellar will influence where in the home it can be situated. If you envision a significant wine cellar, this may rule out certain locations, while a smaller wine cellar might be able to be tucked into your kitchen (or nearby).
In selecting a size, it's natural to be guided by the size of your collection. But you should also bear in mind that the size of your collection may change. Consider the size of your current collection, as well as any aspirational bottle count that you might have.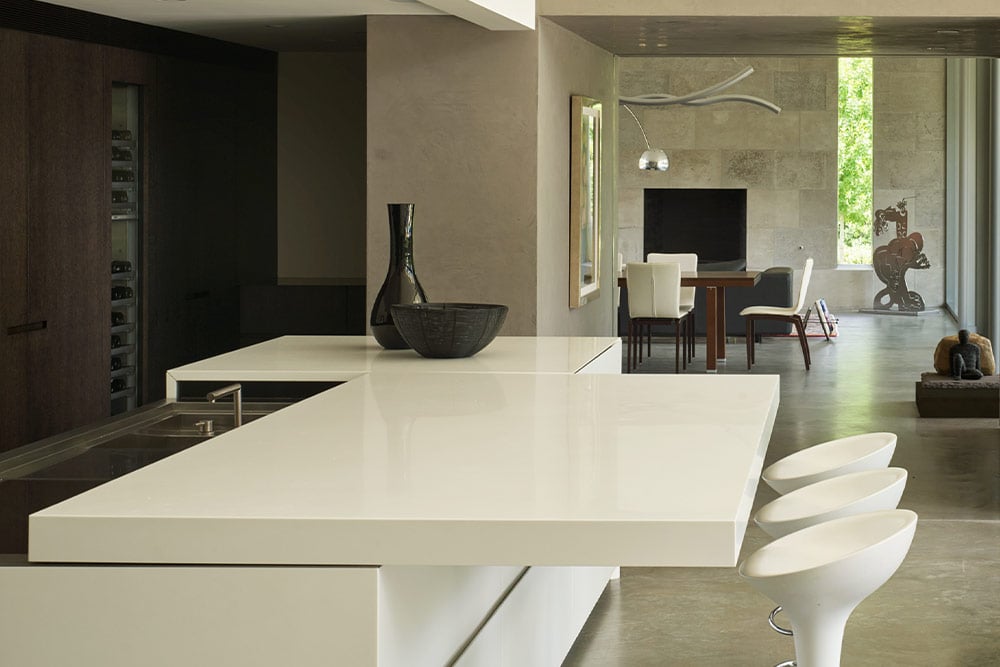 If you are tight on space, there are tactics that your architect can use to help you use the space more effectively. For example, you may choose to double stack your bottles, which would essentially double your storage space. Alternatively, you might choose to have only some wines displayed individually, while the rest are stored in crates.
2. Where will supporting equipment be located?
If you decide to pursue a wine cellar instead of a fridge, the cellar will require equipment for climate control. This will include equipment to control the temperature and humidity of the space. It is also typically advised to consider backup energy storage so that, in the event of a power failure or blackout, your collection will still be able to remain in its ideal climate. Keeping the equipment adjacent to the cellar reduces the duct runs and length of electrical wiring.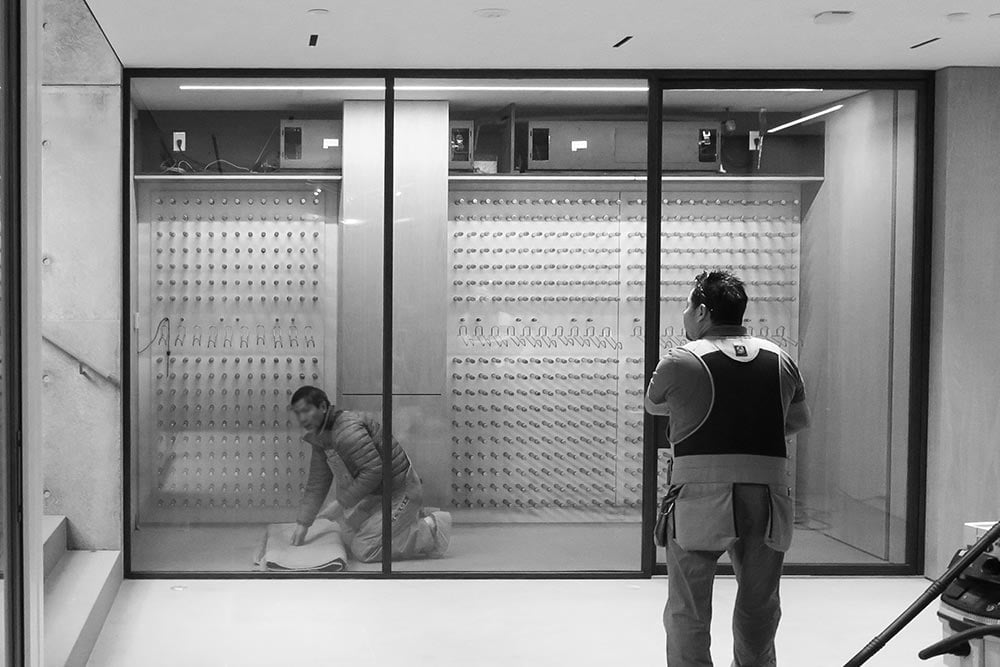 3. How do you plan on using the space?
How you plan on using the wine cellar will be one of the most important factors to consider, as it will impact everything from its size to the location of the space within your home.
If you intend to use host tastings in the wine room, you will need a larger space for your guests to sit. Alternatively, you might decide to build a lounge room or entertainment room adjacent to the wine cellar. You might also choose to locate the wine cellar close to those other areas where you would typically entertain your guests.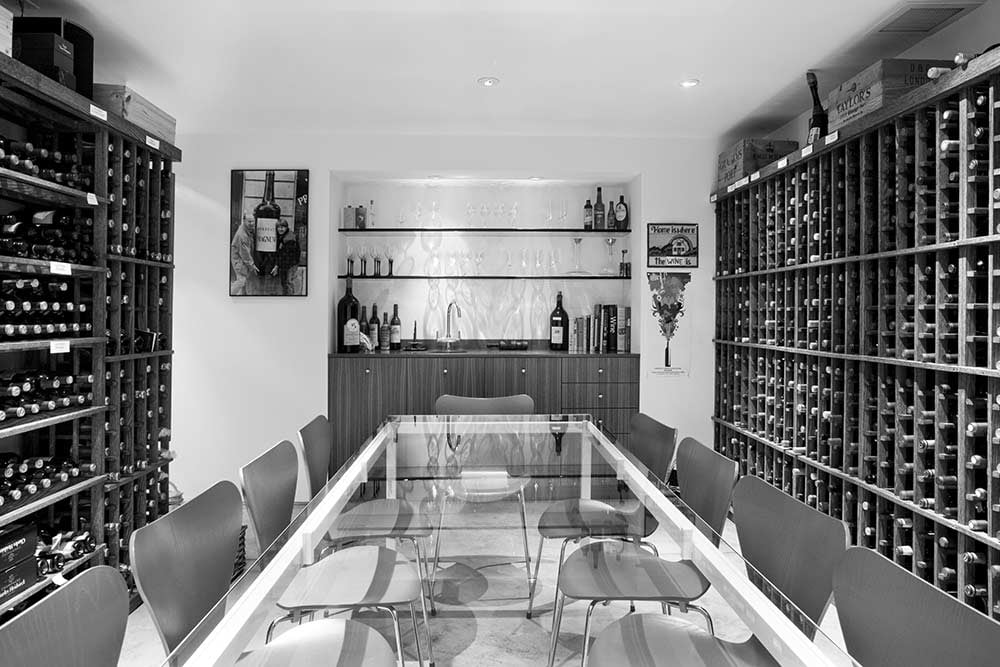 4. How do you keep it sustainable?
If sustainability is important to you (like it is to us) there are ways that you can make your wine cellar more sustainable.
As mentioned above, wine cellars depend on technology to maintain the climate in the space. This can require significant energy, and increase your carbon footprint.
While it isn't required, locating your wine cellar below the home can dramatically reduce the energy required to keep your wine stable. This is due to the fact that the ground is a natural insulator, and typically much more stable in temperature year round than above-ground spaces.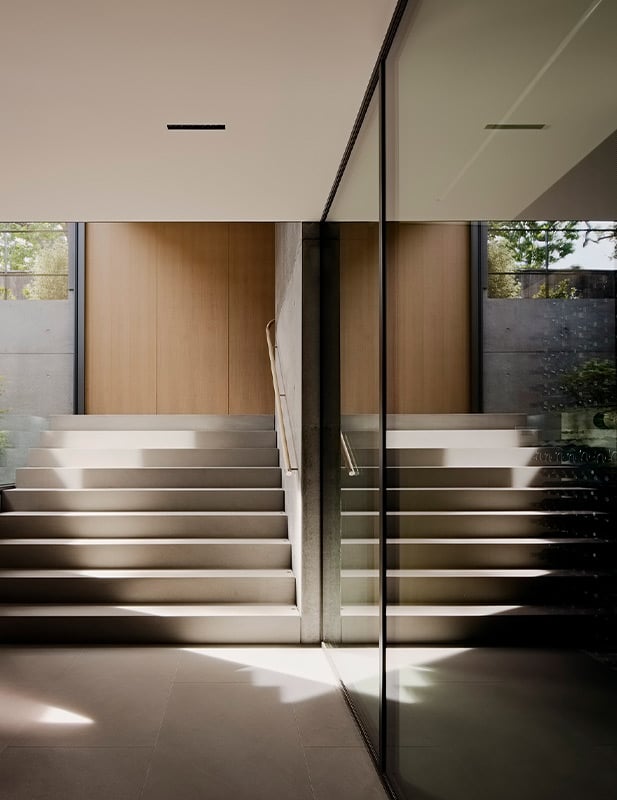 Likewise, you might choose to offset your energy consumption through the use of renewable energy sources, such as solar power.
Start the Conversation Early
If you think that you'd like to include a wine cellar in your modern home, the sooner you begin having that discussion with your architect, the better. Even if you are not 100 percent sold on the idea, letting your architect know that this is something you are considering will allow them to account for it in their designs, which will then help you understand what is possible and what might adversely affect the budget and timeline of your project.