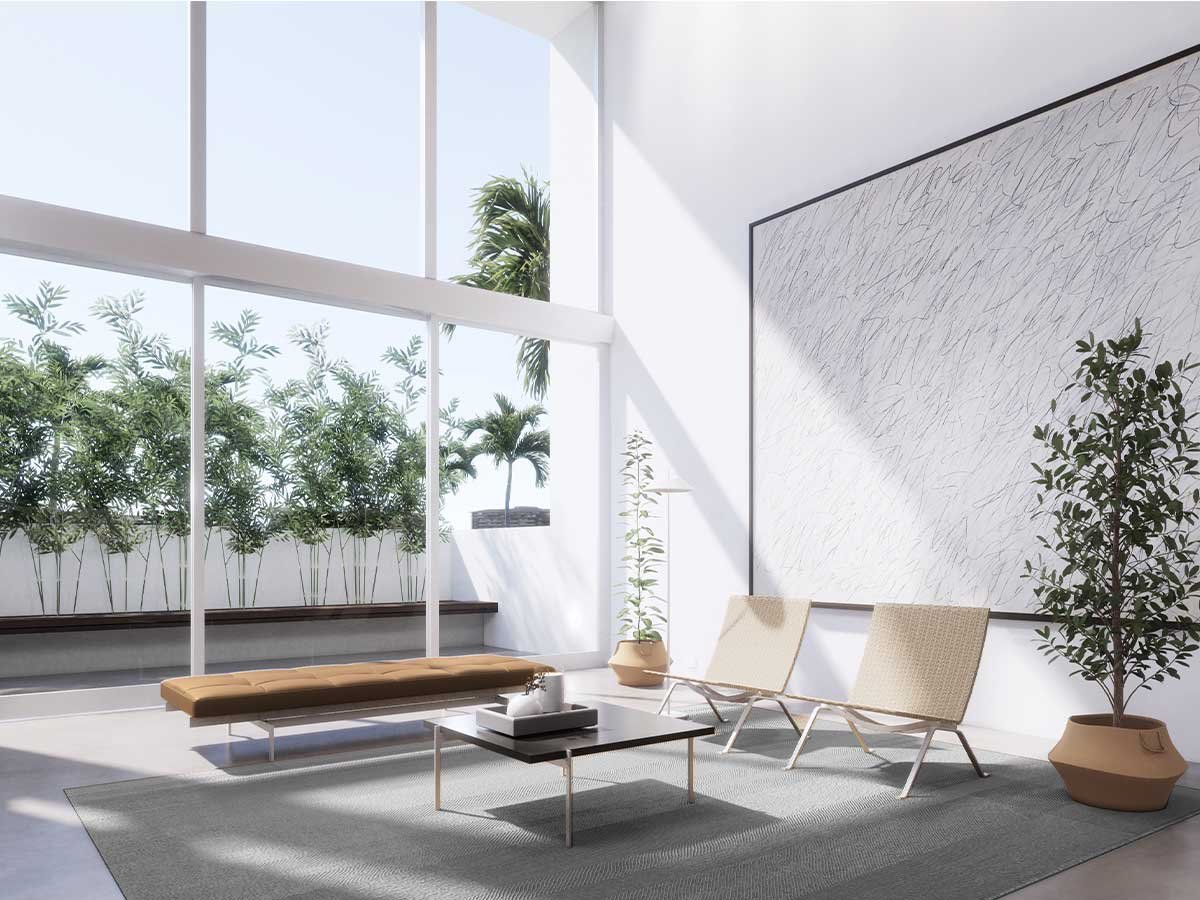 Scandinavian architectural design is driven by many of the same principles that underlie modernism. While there are of course exceptions to the rules, as in any aesthetic, Scandinavian design tends to rely upon subtle palettes, simple materials, a connection to nature, and a reverence for the "craft" of architecture. This makes the aesthetic similar in many ways to Japanese design, which prioritizes many of the same qualities.
Hygge, a term used in Denmark and Norway to refer to a sense of warmth, serenity, and coziness, sums up many of these attributes well.

A passion for craft, natural materials, high quality objects and well-designed furniture are important aspects of Scandinavian design, and often our clients will bring us images of these details in a home that they connect with. A few notable Scandinavian furniture designers that embody the aesthetic include Hans Wegner, Poul Kjærholm, and Arne Jacobsen.
Below we explore some of the defining characteristics of Scandinavian architectural design and take a look at the ways in which those elements manifest in our work.
Scandinavian Influences in Modern Home Design
Here, we dive deeper into these principles.
1. Material Choice and Palette
One of the defining characteristics of Scandinavian architectural design is a great appreciation for the natural beauty of building materials. This appreciation allows for stones and unfinished woods to shine, especially in interior spaces such as wooden floors, unfinished beams, etc.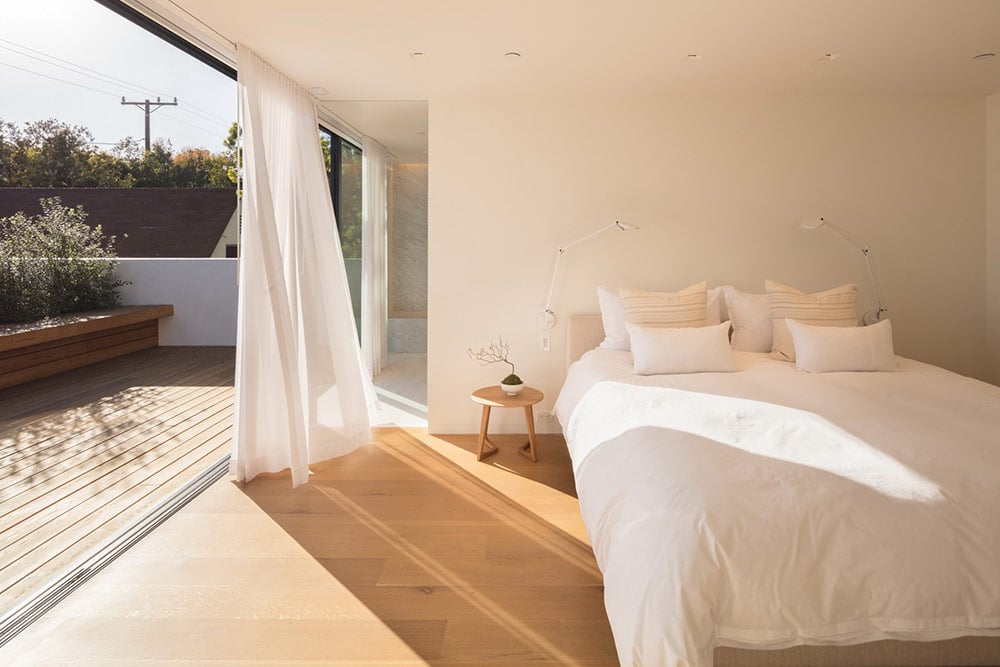 19th Street
This material choice also leads to a characteristic neutrality, softness, and warmth in color palette. Even in the most modern instances of Scandinavian architecture you never lose that sense of warmth and craft.
2. Simplicity
Although Scandinavian design emphasizes warmth and coziness, it does so simply and without ostentatiousness. Basic forms and shapes, clean lines, and purposeful details take center stage and accentuate the natural colors of the materials. Where detail is incorporated, it is done so in a very intentional way so that everything has a purpose.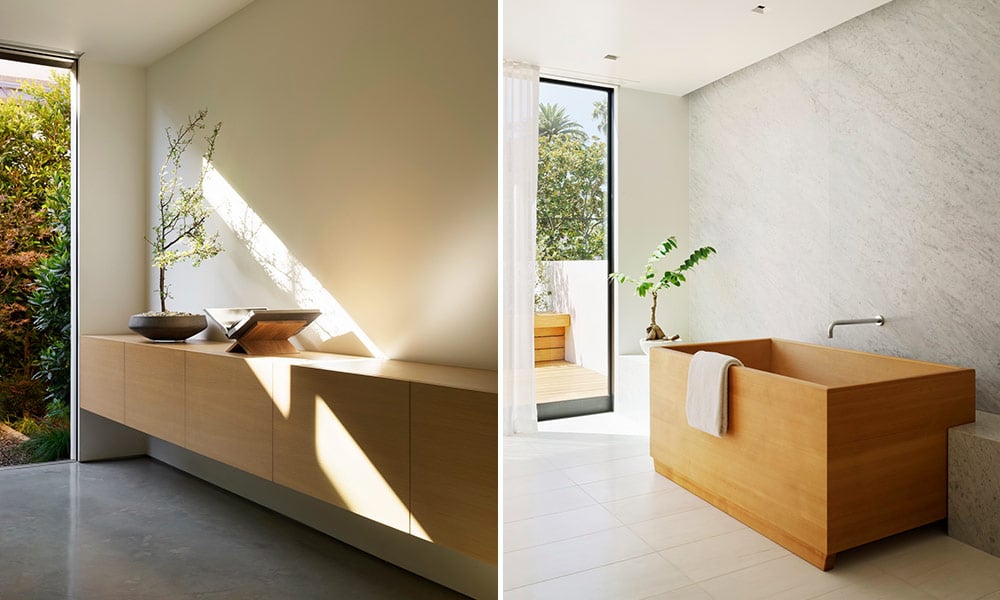 19th Street
3. Connection to Nature
Scandinavian architectural design places a strong emphasis on its connection to nature, in a similar way as can be seen in modern Californian, and even Japanese, architecture.

In a region that faces long winters, short days, and a low winter sun as Scandinavia does, large windows that are intelligently oriented are crucial. Today, they play dual roles of allowing in the natural light of the sun while also helping to blur the boundary between indoor and out so that the occupant can feel connected with the landscape even when they can't be outside in it.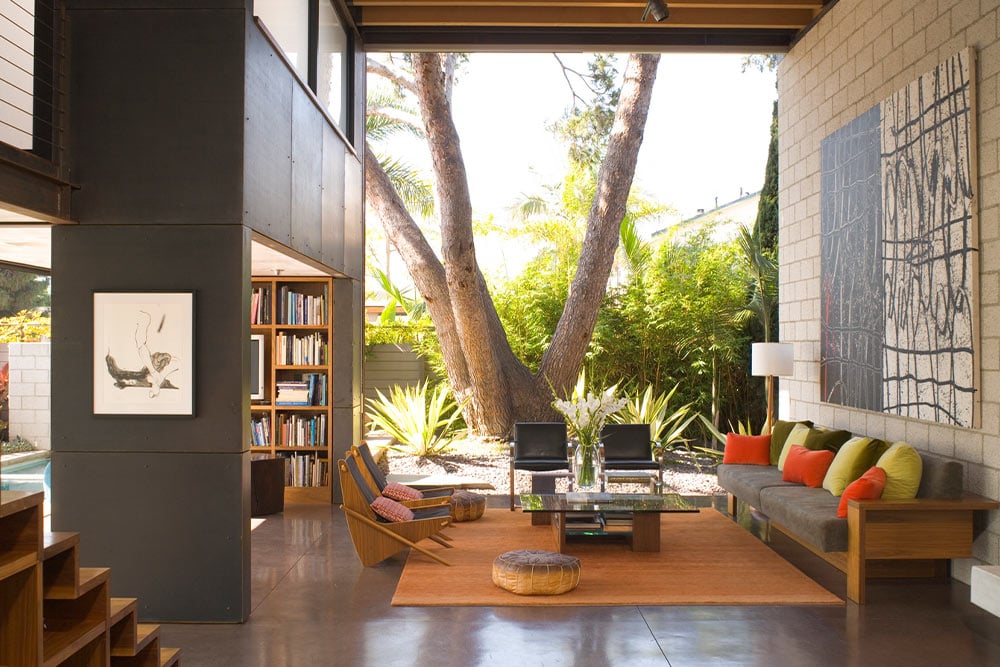 700 Palms
Similarly, as mentioned above, relying upon and embracing natural materials throughout the interior of a home has a way of reminding the occupant that they exist within nature, not despite it. This sense is especially strong when those materials are sourced locally from the surrounding environment.
4. Craft and Details
Finally, in Scandinavian culture there is a strong emphasis placed on craftsmanship, which permeates the region's design of both structures as well as objects and furniture. Part of this appreciation is due to the reliance on the types of materials discussed above, which requires great artisanal skill and craft. But beyond this is a sense of pride that comes from form and function fitting together perfectly.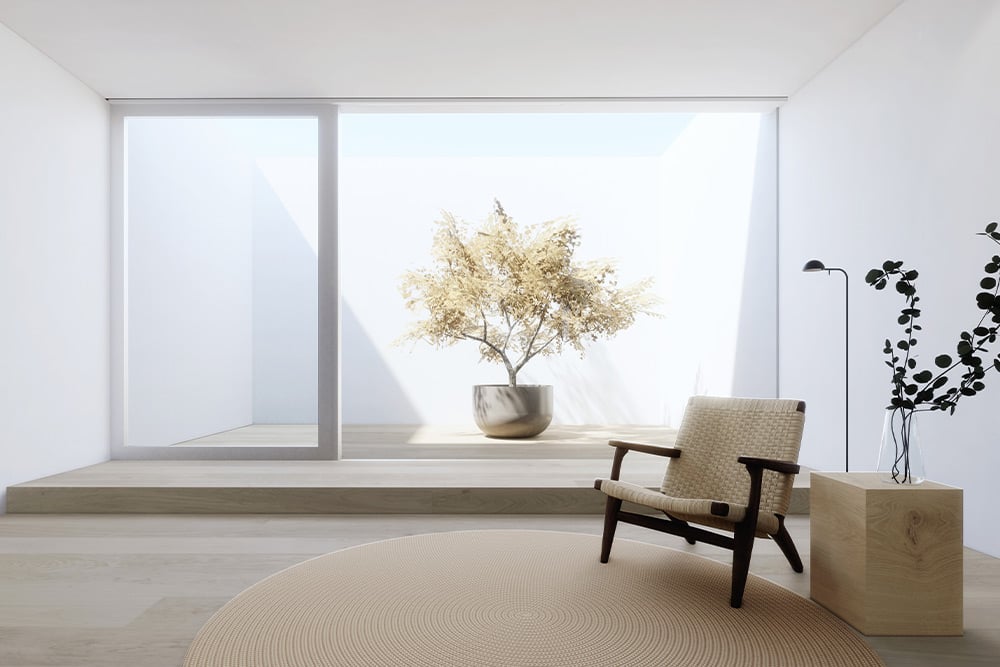 Navy
The Heart of Scandinavian Design
If you find yourself attracted to a Scandinavian aesthetic, rest assured that there are ways to incorporate those elements into your modern home in a way that looks and feels natural, wherever your home happens to be situated. Embracing natural materials, simple colors and shapes, and prioritizing craftsmanship and a connection to nature emblematic not only Scandinavian, but modern architecture.
EYRC's residential design aesthetic and philosophy can best be described as California Modernism in how it blends the boundaries between indoor and outdoor while respecting the site in which the home sits. Our residential projects are often inspired by the passions or aesthetic interests of the homeowner, as our work strives to be a reflection of the occupants and their unique lifestyle and tastes.