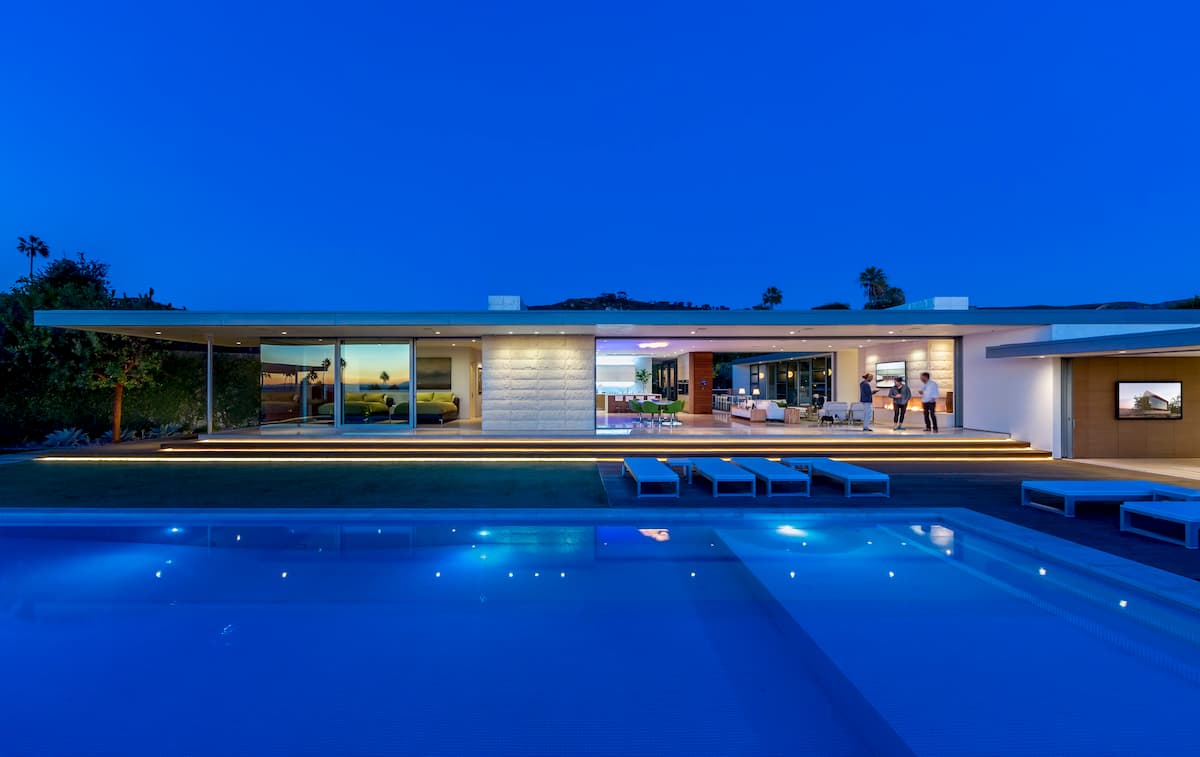 Written by Steven Ehrlich & Takashi Yanai
If we had to identify the strongest theme connecting all of EYRC's residential design work, it would be this: California Modernism.
What exactly does "California Modernism" mean when it's applied to architecture and, more specifically, residential architecture? Here, we define California Modernism, explore its relationship to other design philosophies, and explore how it has impacted our work.
What is California Modernism?
California Modernism can be interpreted in various ways by different architects. For us, it is a unique spin on international modernism, which tailors its approach to the weather, climate, and materials which are unique to California.
All modernism tends to focus on simplicity and a connection to the outdoors. California modernism takes those tenets and connects them more closely to specific site in which a home or structure is situated. This means that each project is profoundly unique. Each home is specifically tailored to the landscape around it, forming a symbiotic relationship making them inseparable. Each home is a bespoke reflection of its occupants, designed specifically for them and their lifestyle.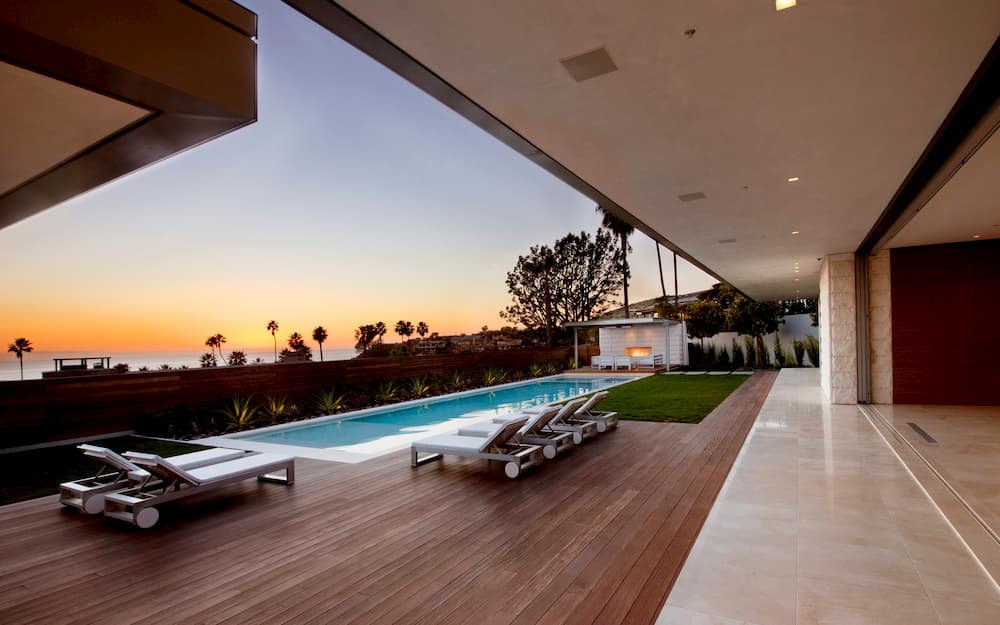 This particular philosophy influences design in a range of ways. Design choices like materials, colors, and individual elements must be constructed in a way that exists harmoniously with the landscape.
New California Modernism is our take on this notable aesthetic which consciously acknowledges the great diversity that California has come to embody, including cultures from all around the world.
Characteristics of California Modernism
In thinking about the defining characteristics of California modernism as an overarching style and design philosophy, there are certain considerations that immediately spring to mind. California modernism:
Homes that are designed and built in the style of California modernism will of course share many other characteristics. Those that are situated in a mountain landscape, for example, will often embrace a heavier material and color palette, for example, while those situated on the coast will often embrace more glass in order to create an "airy" experience. But at the heart, the bullets listed above are truly indicative of the style.
California Modernism & EYRC
When we think about how California Modernism has influenced our design aesthetic and philosophy in general, we often think in terms of a blurring of dichotomies. By erasing the boundaries of exterior and interior living space; between light and dark; between nature and artifice; bringing the outside in is a core tenant of our residential work.
Bringing the Outside In also relates to how Japanese and North African architectural concepts and principles also heavily influence our approach, stemming from our own experiences.
During his time in the Peace Corps stationed in North Africa, for example, Steven spent six years living in homes in which courtyards serve an important function as an outdoor room. This directly influenced his thinking around the ways in which the boundaries between outdoor and indoor spaces can be blurred.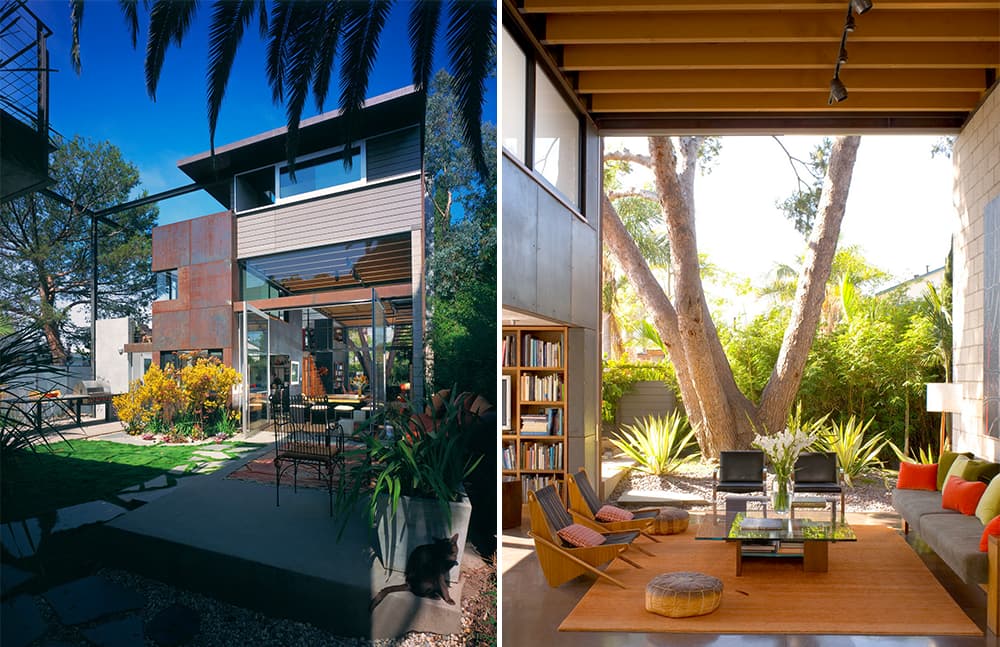 Similarly, Takashi was born in Japan but raised in California, empowering him to continue the cultural dialogue begun by architects such as Frank Lloyd Wright, Richard Neutra, and Rudolph Schindler, but incorporating his own Japanese roots into this approach.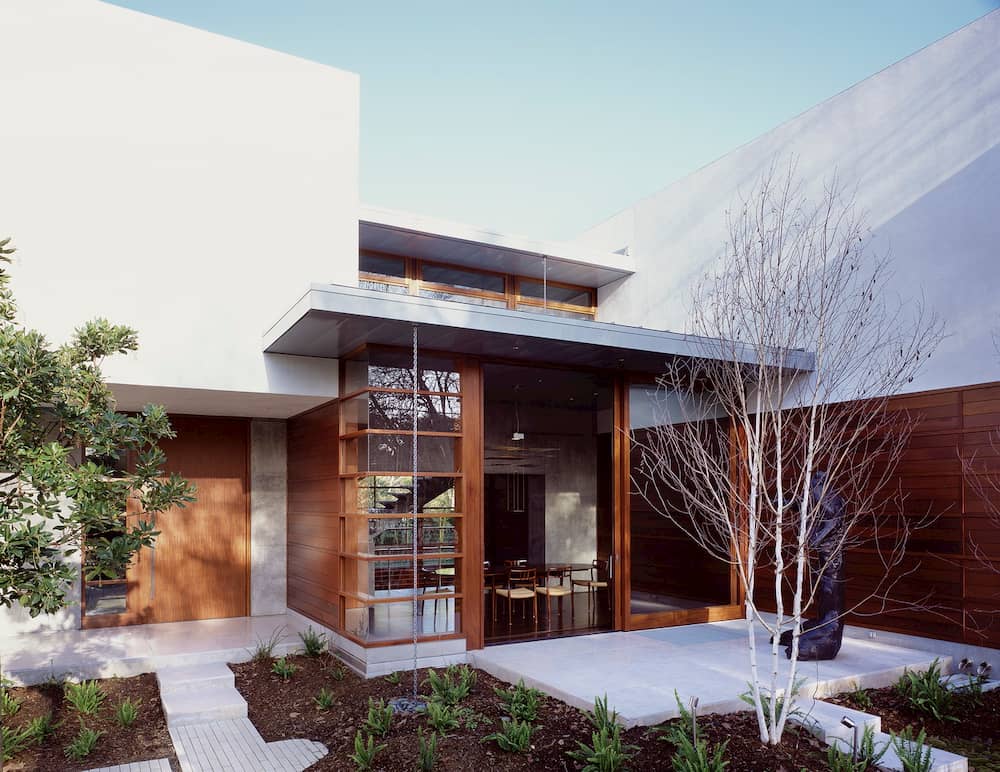 In each of these cultures, the ideas of materiality and the ways in which a home's material palette relate to its site are incredibly important—and form a key aspect of our unique approach to California Modernism.
Sometimes this relationship is direct, as when we utilize a material in building a home which is sourced directly from the landscape. Other times it is more subtle, as achieved, for example, in the Spring Road residence, where we echo the color of the bark of trees on the site in the terracotta panels which form the exterior of the home.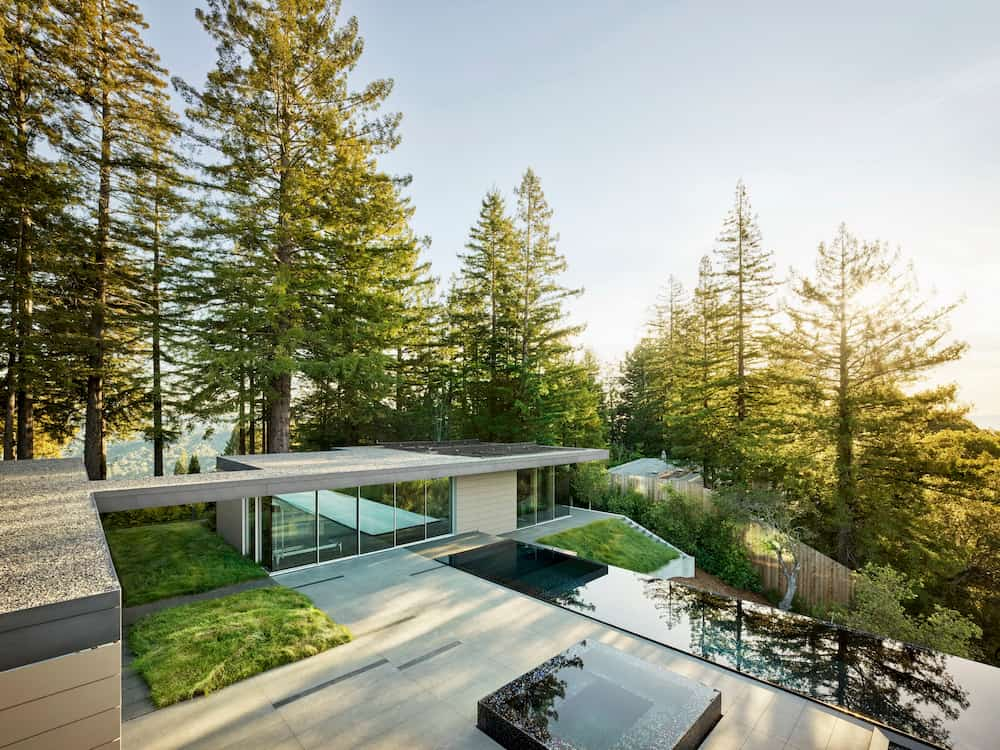 A Uniquely Californian Modernism
While California Modernism may mean slightly different things to different architects and designers, the movement is embodied by a blurring of boundaries between the inside and outside, by a simple material palette, and a strong connection to the site in which a home is situated. For us, our approach is heavily influenced by North African and Japanese concepts—which are featured prominently in our designs.