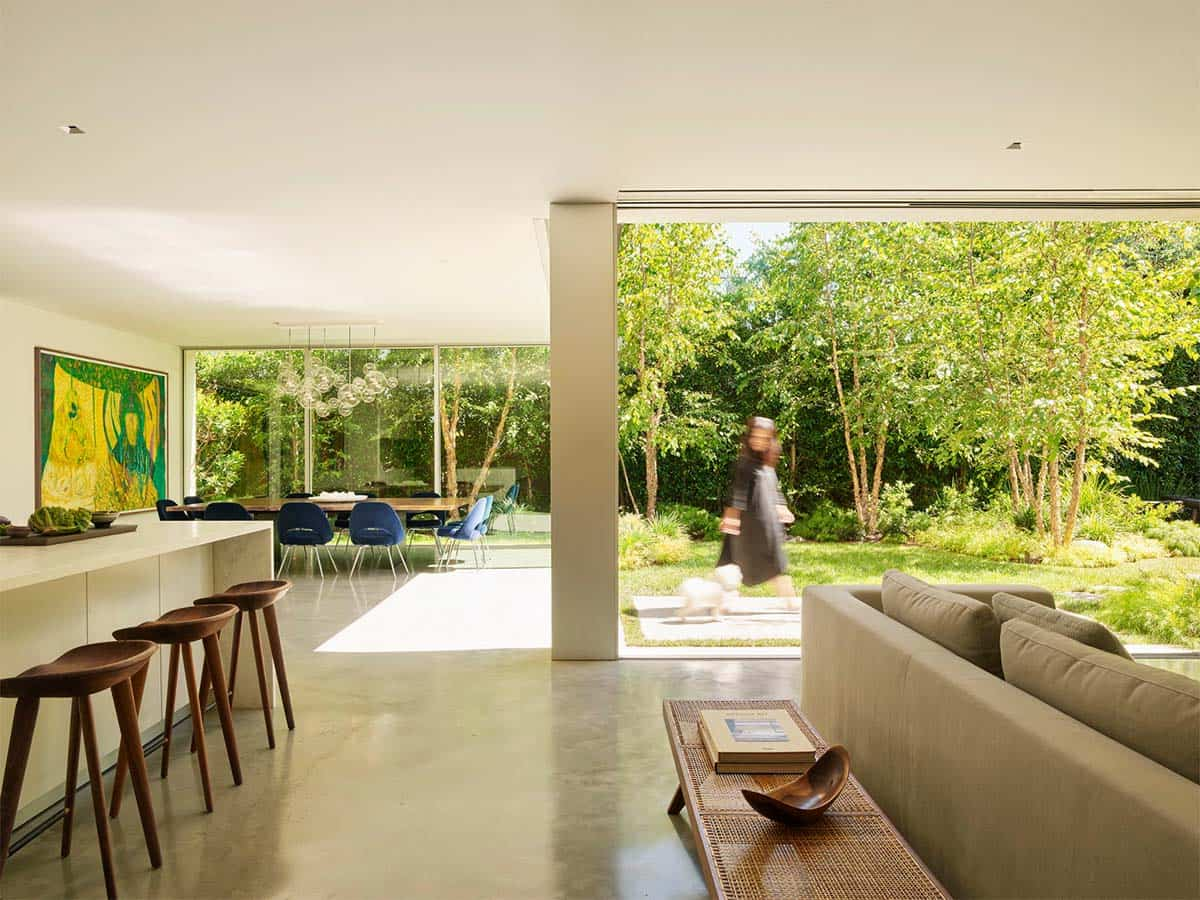 Written by Bryn Garrett
It is fair to say that the role of wellness and sustainability in architectural design has grown immensely in the last decade, thanks in large part to the widespread acknowledgment of climate change and benefits of healthy living. The impact our surrounding environment has on us and vice versa, means we, as designers, can no longer consider these principles as an "add-on" or afterthought to a project's core narrative.
Since EYRC was founded forty years ago, we have continuously tuned our design process to consider wellness and sustainable strategies earlier, and more integral to a project's overall success.
So, what is the distinction between these two principles? Well, where sustainability is primarily concerned with the health of the planet, wellness is about the health and well-being of its occupants—and we believe both are equally important in shaping our built environments. We would like to guide you through some of the key strategies and features we consider when designing a residence for greater health, comfort, resiliency, and positive environmental impact.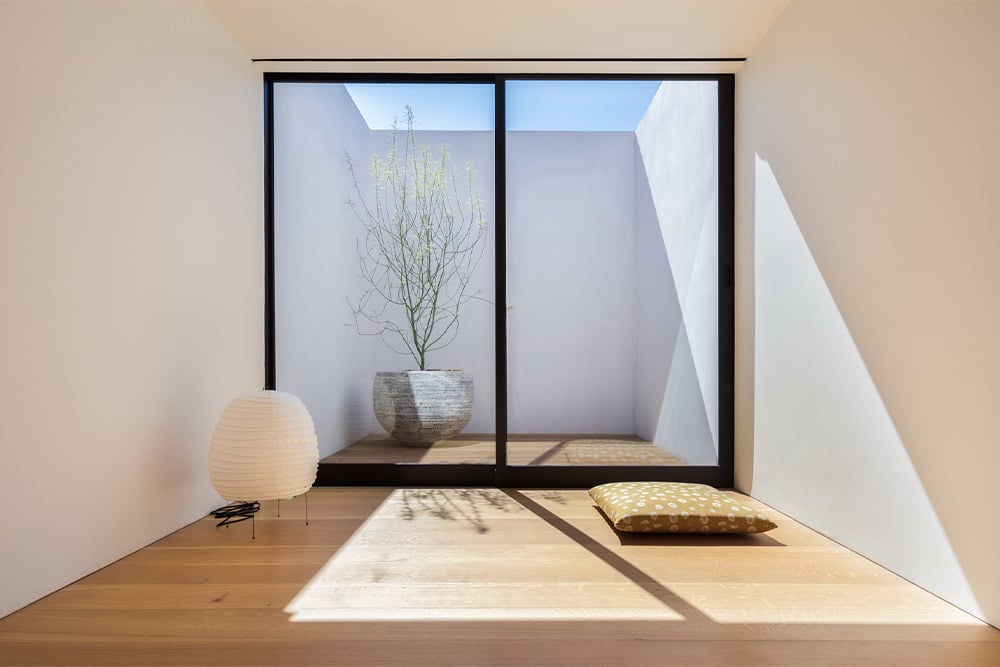 Natural Lighting
Light is fundamental to our perception of space, essential for human well-being and is the success of any building. Light quality affects human behavior, health, comfort, and mood. We know that people like natural light more than artificial light and prefer to work in daylight or locate close to a window when given the option.
As rooms are laid out in plan based on functional adjacencies, the design team studies through physical and digital models the character of light entering each space. In many cases, the house will be reoriented on the site to pair rooms with the appropriate quality of light based on solar exposure. Does the room call for a well-lit work surface, a calming ambient glow or perhaps a sun-soaked breakfast nook? We take into consideration the specific needs of the occupants, but also look for opportunities to excite and inspire through natural light.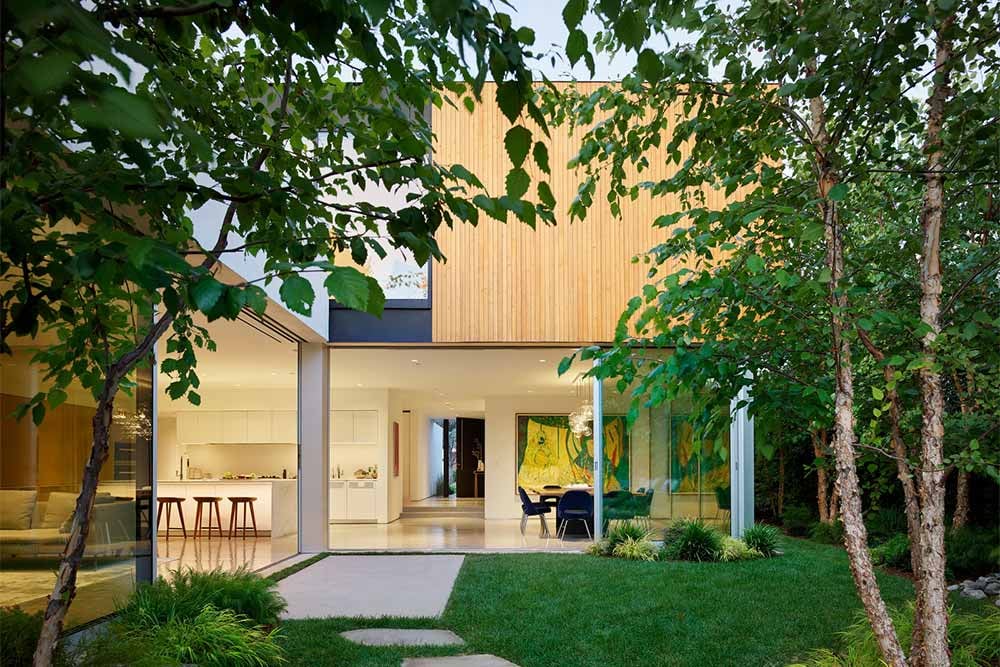 Biophilic Design & Connection to Nature
Central to EYRC's design ethos is an approach to architecture called biophilic design, which seeks to connect people more closely to their natural surroundings. By incorporating features like abundant natural lighting and ventilation, borrowed natural landscapes, and water elements, we try to craft a more productive and healthy backdrop to people's lives.
Transparency and porosity are the primary methods of establishing this connection to the outdoors. Large openings, like pocket doors with flush transitions, make it easier and routine to go out into the landscape. For temperate climates, we work closely with regional landscape architects to knit indoor rooms with outdoor spaces, effectively doubling the usable area of the home. Once outside, a patio or deck provides grounding from which we can relax in contemplation or enjoy the social company of family or friends amongst nature.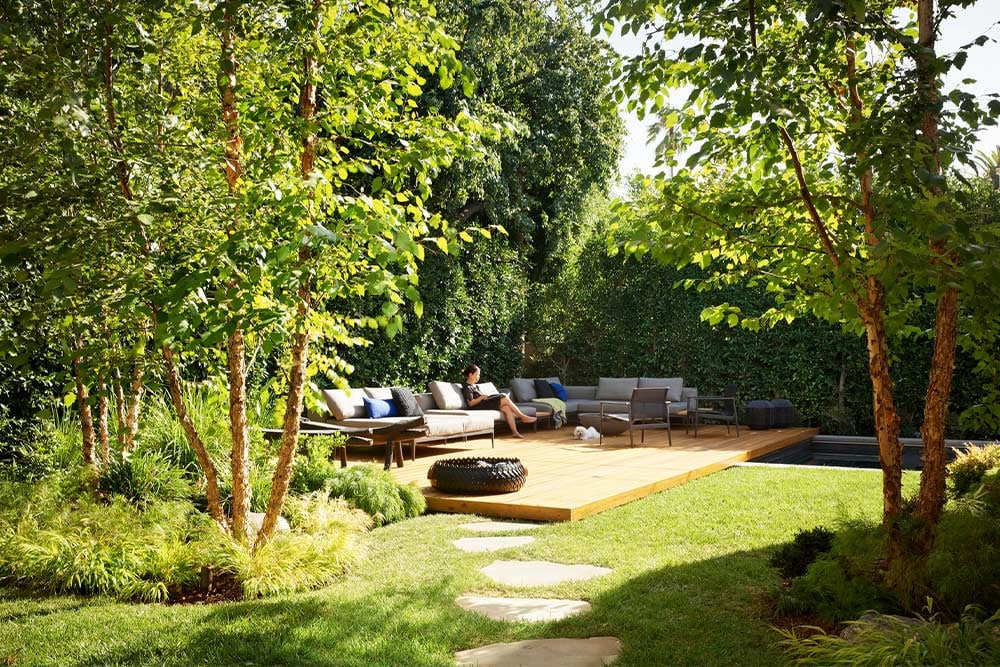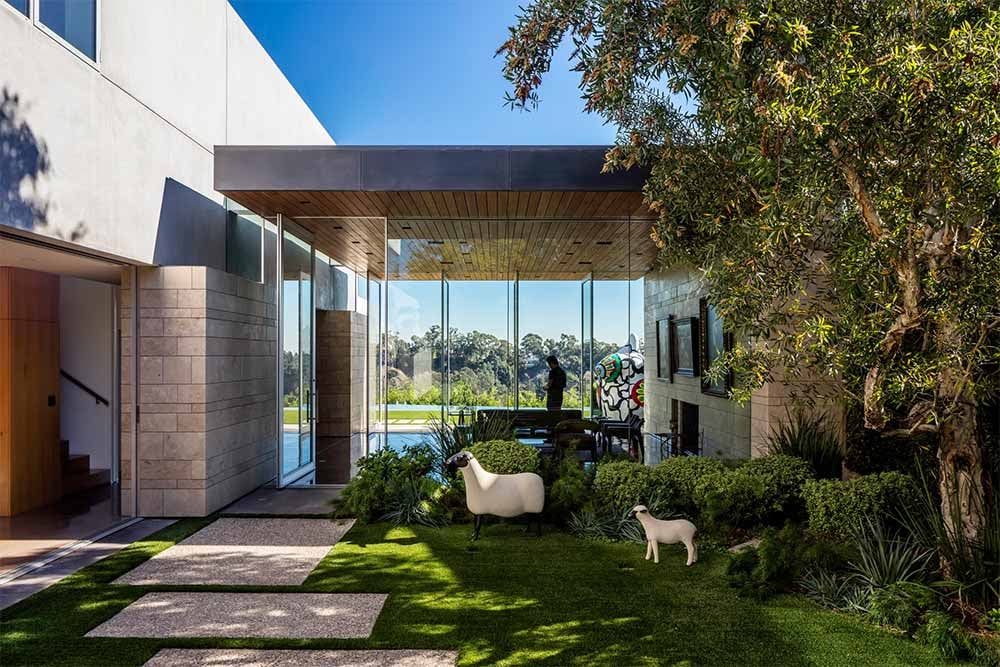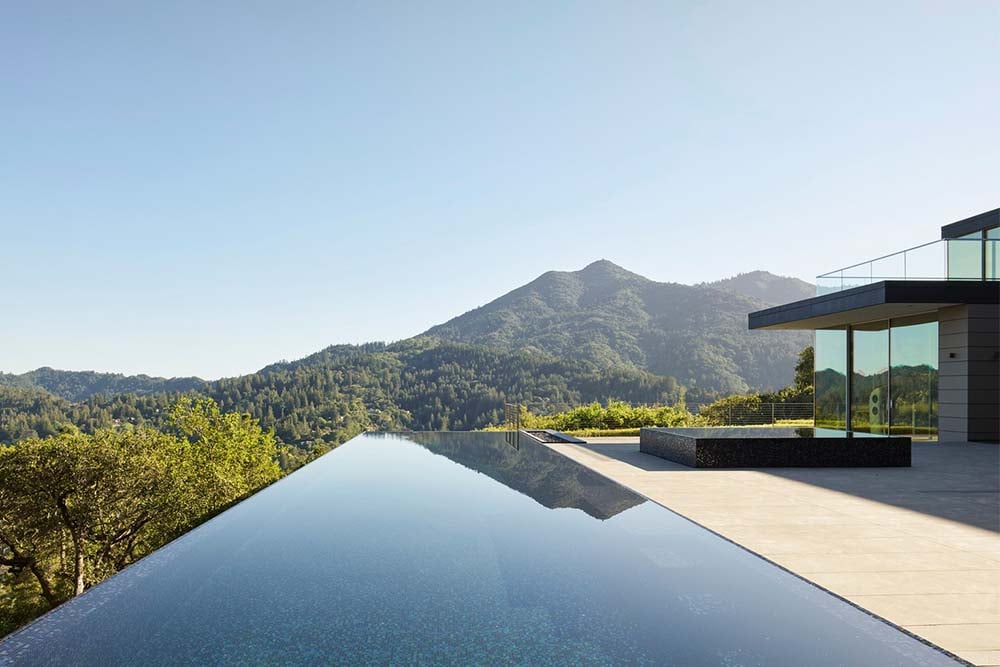 At project inception we use the first site visit to absorb the natural surroundings and identity views that may lend to a borrowed landscape or reinforce a sense of place. Like in traditional Japanese gardens, taking advantage of natural features beyond the bounds of the site helps amplify the impression of the home's landscape. In addition, reminding people of their geographic and climatic location in the world through borrowed views, gives us a sense of responsibility over our environment and encourages us to preserve it.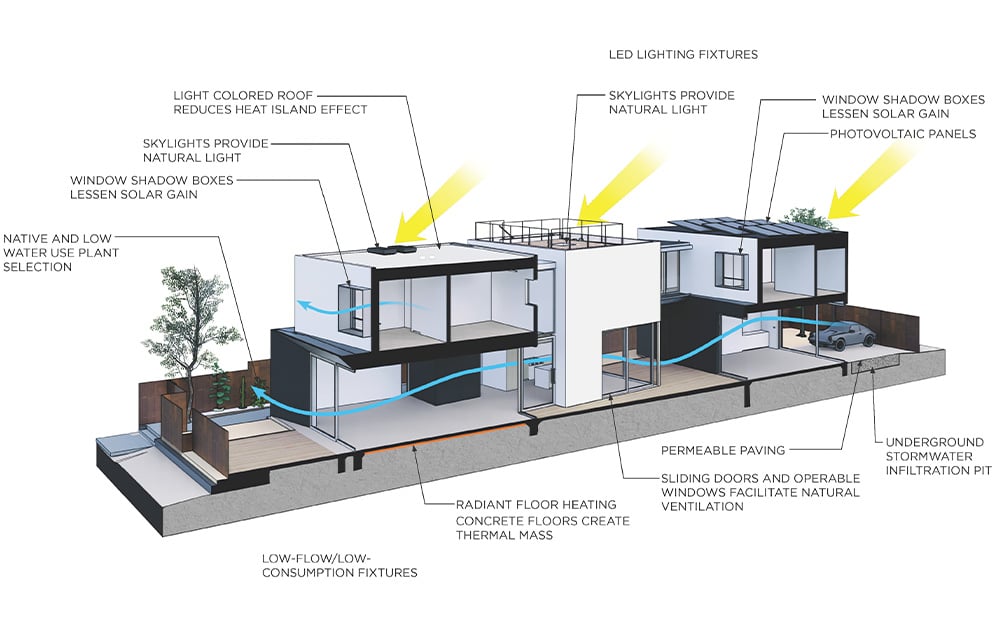 Indoor Air Quality
Because we spend almost 93% of our time indoors on average, a lot of attention is paid to improving indoor air quality in our projects. Combine this with the growing evidence that shows viruses such as COVID-19 are primarily spread in interior spaces lacking proper ventilation, makes us big proponents of operable windows and large sliding doors.
Providing a minimum of two operable openings in each room encourages cross ventilation, which can supplant mechanical ventilation in most cases. We see other benefits of bringing more operability to the glazing in a house, first of which is to promote an indoor-outdoor lifestyle where climate allows.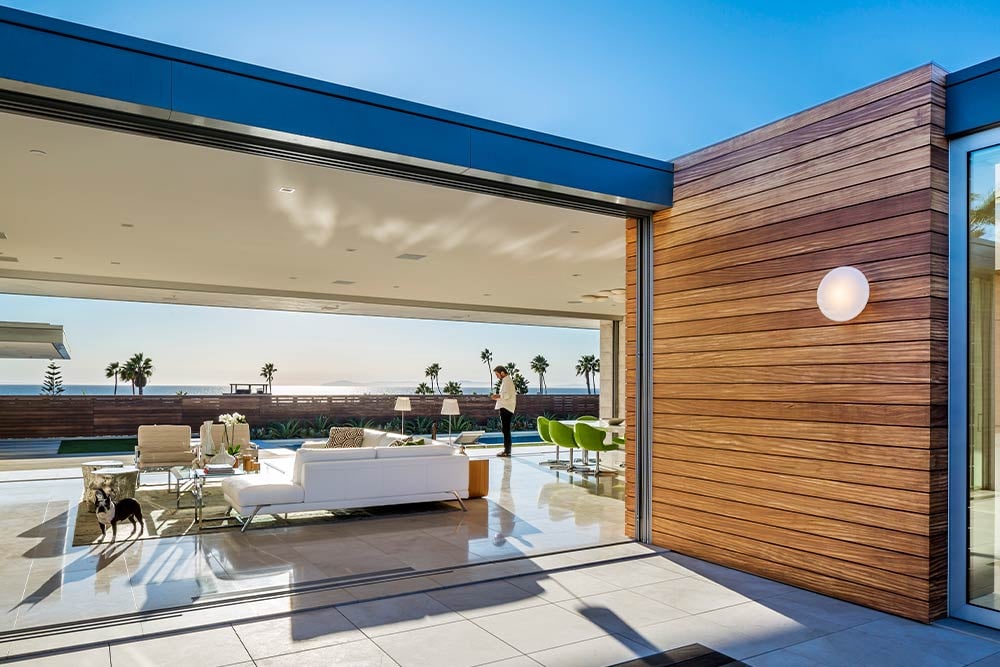 Other big contributing factors to indoor air quality are eliminating sources of combustion like gas ranges and wood burning fireplaces. Microscopic particulates released during combustion can linger in our homes long after we cook a meal or light a fire, so it is standard practice to only specify electric or induction appliances. For human health (and the longevity of interior finishes), it is also best to maintain an indoor relative humidity of 40%-60%. We encourage our clients to install air monitoring technology to maintain good air quality over time and inform adjustments to mechanical systems as climate conditions change.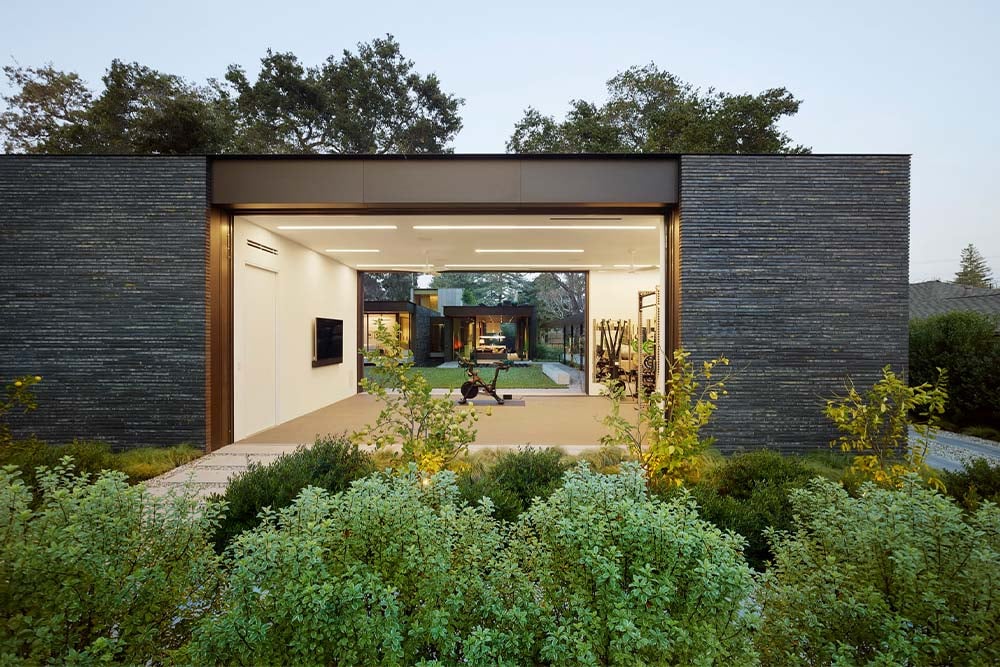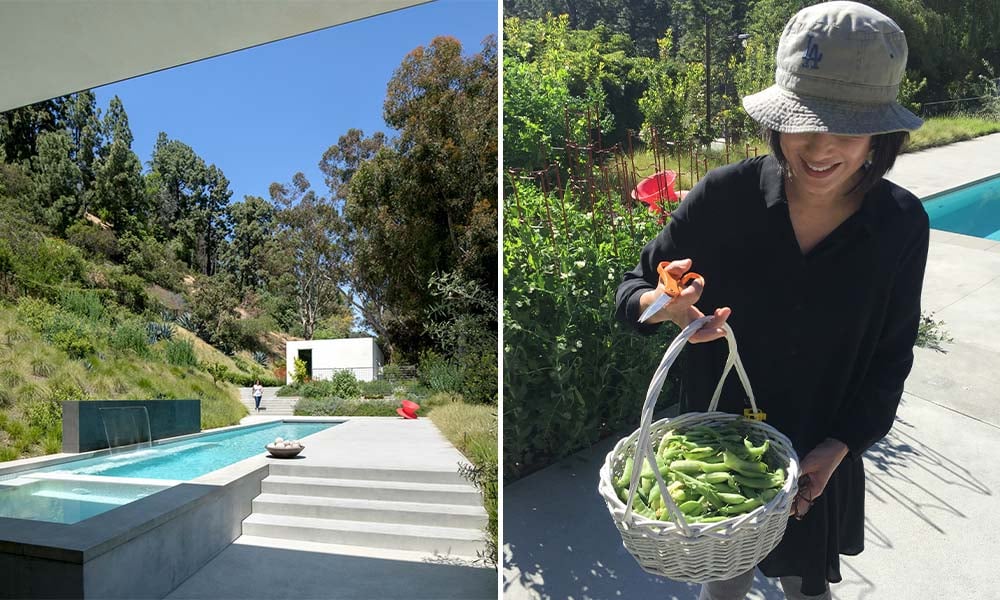 Active Design
We design our homes to not only support, but also encourage the active lifestyles of our clients. Stairs and ramps are situated along logical axes and given a heightened sense of form and materiality to create a fluid procession when moving between levels. Mud or storage rooms are conveniently placed near entries and garages to capture outdoor garments, bikes and recreational equipment. If space allows, a dedicated home gym can provide convenience and motivation to stay active, while not disturbing others in the home. A vegetable garden or fruit trees near the kitchen can provide a self-sufficient supply of produce and often a dash of color in the landscape. All these strategies act as spatial cues to engage occupants in an active lifestyle.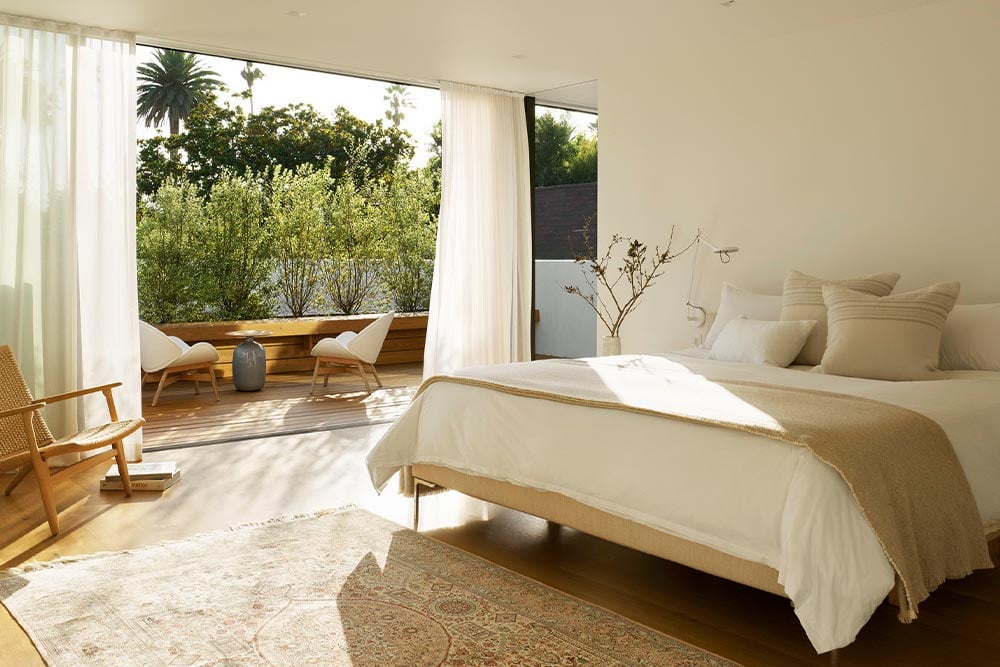 Comfort & Happiness
A home's primary objective besides shelter is to provide for our sense of comfort and happiness. Many factors play into our individual comfort levels, such as thermal and lighting controls, acoustic moderation, sustainable and purifying building materials, and security and resiliency during natural disasters.
We plan for the life of the home in 50-100 years, when climates change and new risks threaten our structures and current way of living. Resiliency has become an important item of consideration when designing the energy, water, and mechanical systems of the home. The more we can shift our dependency off the grid and into on-site generation and renewal, the better. Similarly, by providing a high degree of control and customization of the indoor environment on an individual level, people can discover their own comfort levels based on the time of day, season, or activity.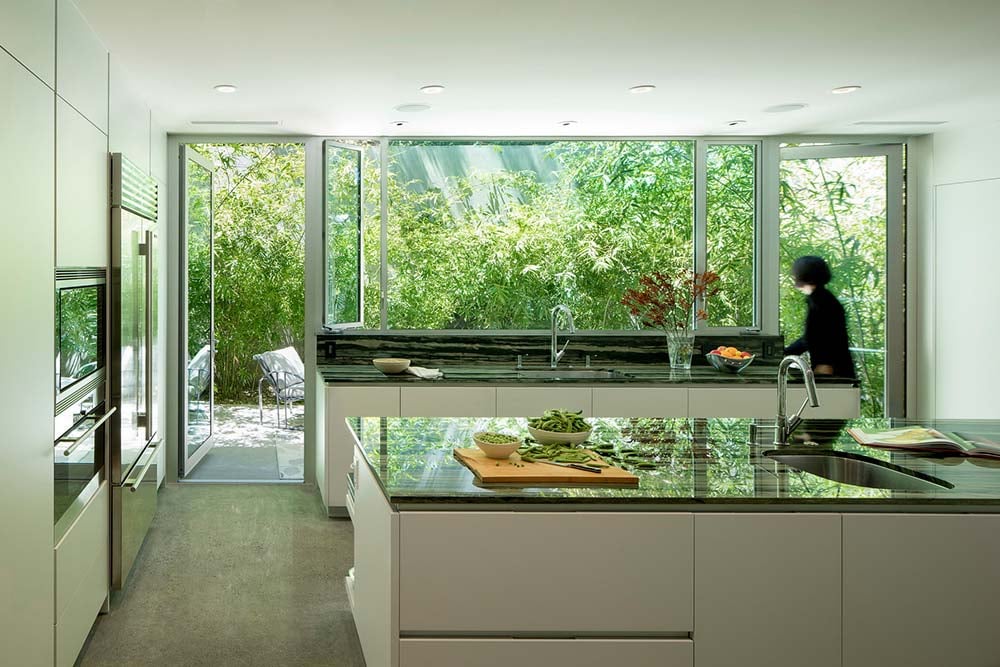 Besides the basic necessities of thermal comfort, we also make a conscious effort to reflect a cultural authenticity in our houses. Clients come to us with a wide array of cultural backgrounds, customs and social behaviors that can have an important influence on the architecture and their own wellbeing.
For example, some cultures organize the social spaces around the kitchen, where the activity of cooking holds special significance and can act as the "hearth" of the home. Others feel strongly about the orientation of rooms or specific placement of furniture. We try to learn these preferences and cultural tendencies early on, so the architecture can better reflect the values of the occupants and hopefully provide a source of joy.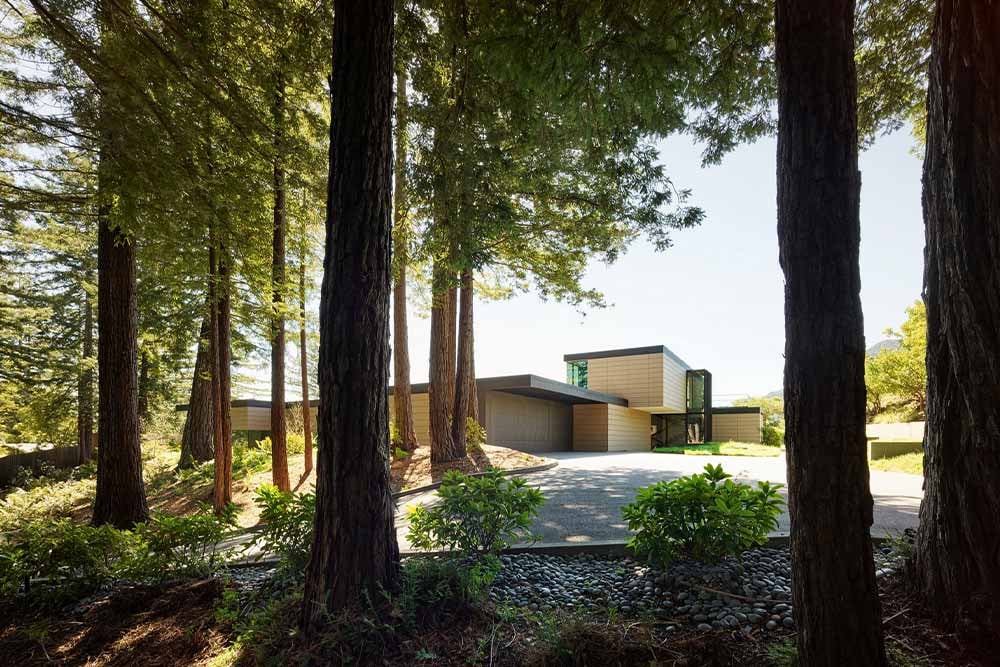 Local Environment, and Beyond
We ask ourselves on every project: How we can achieve a broad impact with a light touch? What we mean is, how do we balance the aspirations of the occupants' spatial and wellness needs with sustaining the natural state of the place we are there to enjoy.
The answer is often designing buildings to be an appropriate size and scale based on the context—especially if that context is previously undeveloped site. To manage the size of the project, we consider how some rooms can serve multiple functions if they have complimentary spatial requirements, reducing the amount of enclosed area. Similarly, with indoor-outdoor living in temperate climates, many activities can move outside and be unconditioned. We know through experience that the biggest impact we can have on preserving the environment is limiting the scale of our intervention from the outset.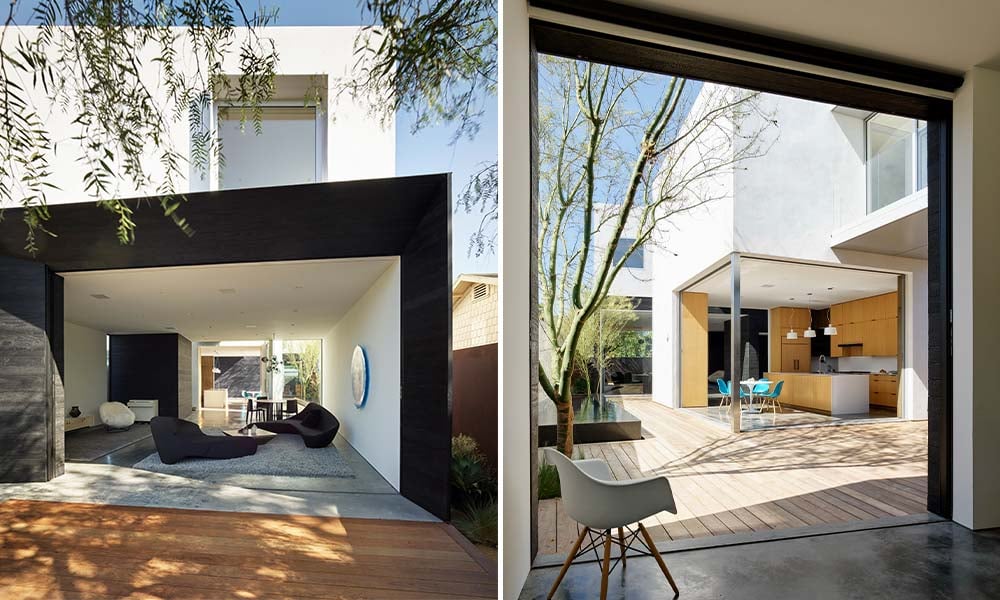 Our second answer to this question is encouraging all projects to pursue net zero energy, greywater irrigation, and locally sourced materials. With abundant annual solar exposure, photovoltaic arrays have become an easy way to offset energy demands, while providing added resiliency during blackouts. Throughout design, we identify roof areas that can support photovoltaics and install the supporting infrastructure, even if the panels themselves are not installed right away.
Water use and rights have also become a contentious issue in places like California, where long droughts can constrain the project's access to potable water. Super high efficient plumbing fixtures are specified by default and outdoor water features are designed to reduce evaporation. Lastly, we track the embodied carbon of the entire development and the associated carbon emissions of transporting material to the site. Whenever possible, we source from local manufacturers and use native building materials that are best suited for that climate zone.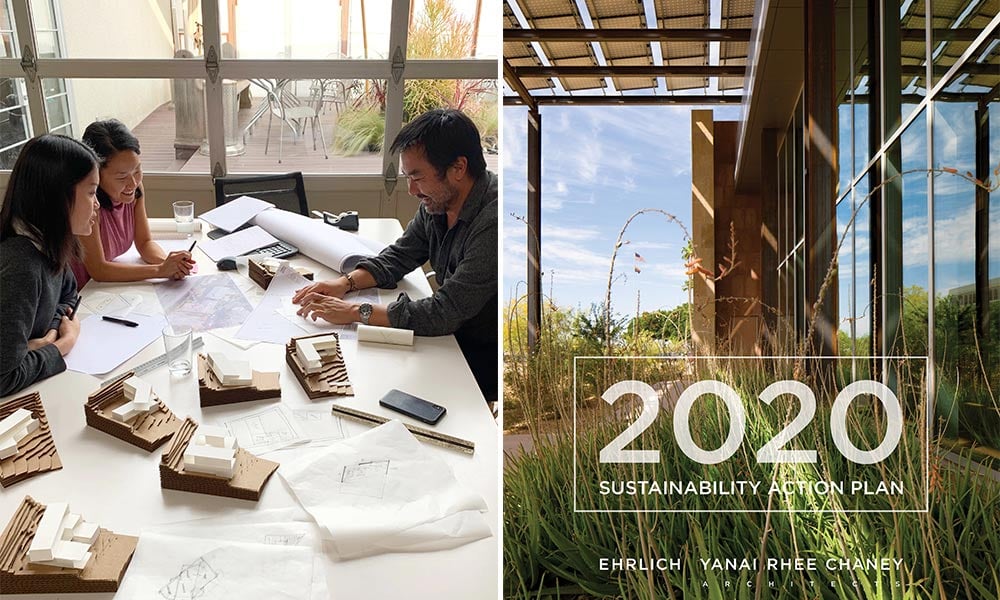 The sustainable and wellness strategies outlined here support EYRC's continued commitment to meeting the goal of the AIA 2030 Challenge, to make all projects carbon neutral by the year 2030. We firmly believe that the building design that is best for the environment is also the best for the people that occupy them. We look forward to meeting these ambitious targets head-on and promoting the wellness and sustainability in our residential architecture.