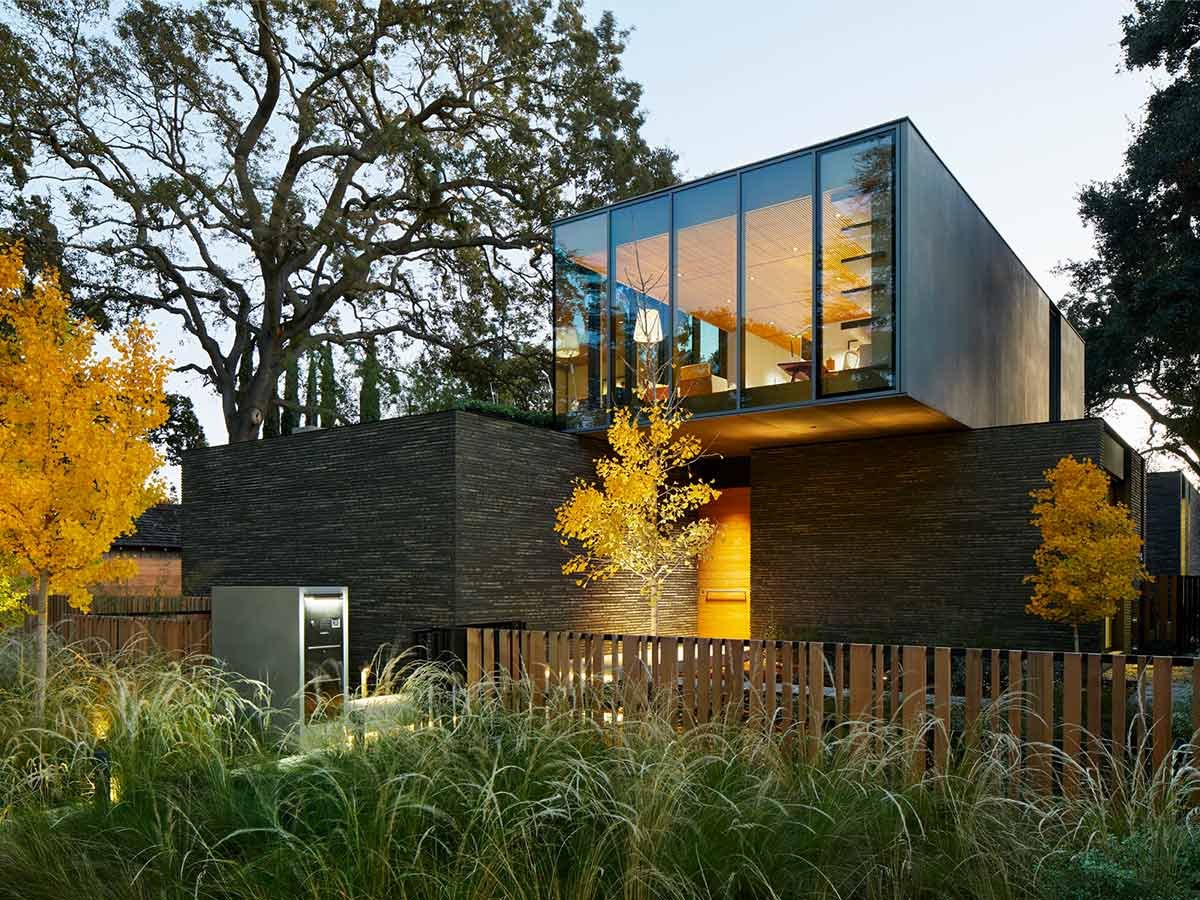 Modern residential architectural design is characterized by a number of features. One such feature is the intentional, and often expansive, use of glass as a construction material.

Leveraging glass in this way serves a number of purposes. Strategically placing windows throughout a home serves to open a space and make it feel larger, which is especially helpful in small or narrow lots, while also allowing the homeowner to maximize the amount of natural light that the home receives.

At the same time, while a window is a barrier, it can be argued that it is less of a barrier than a solid wall might be. The result is that homes with extensive transparency can feel much more connected to the site that it is situated on, especially if these apertures open. A well-placed window can also serve to frame a view, such as a beautiful tree, landscape, etc.

One thing you may notice when you look at many modern homes is the fact that they often incorporate glass differently than homes built with other aesthetics in mind. In fact, modern houses often make use of floor-to-ceiling glass—not just standard "windows"—which amplifies all of the benefits discussed above even further.

To help inspire your own design aspirations, below we take a look at three custom homes that include floor-to-ceiling glass.
Stunning Modern Homes with Floor-to-Ceiling Glass
1. Waverley
The Waverley residence was designed and built with the specific intention of creating a space that felt connected to the outdoors, which was achieved by leveraging large expanses of glass throughout the home.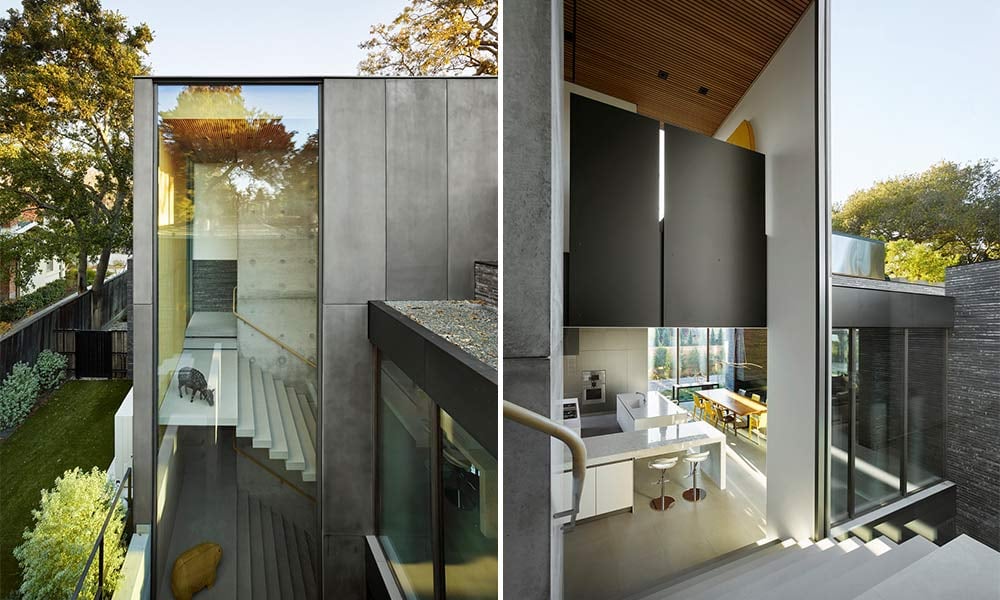 One of the most stunning features of the Waverley residence is a seamless 30 foot tall by 10 foot wide pane of glass that connects the 3 story stairwell to the outdoors. This glass was procured from the same manufacturers that make Apple store curtainwalls given its sheer size and elegant look without interruption.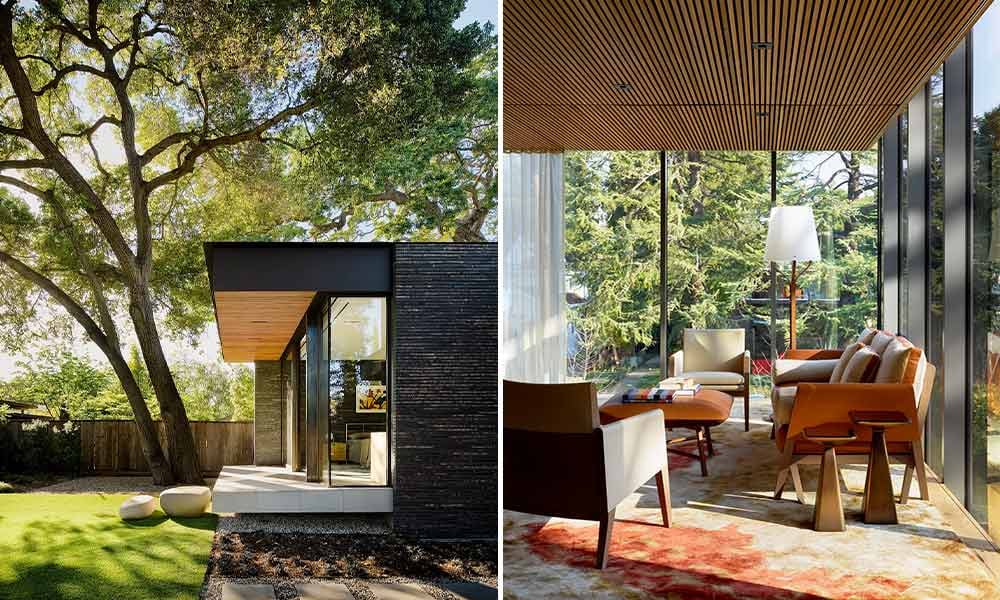 On the ground floor, floor-to-ceiling windows and glass openings act to connect the interior space of the home with the yard. On the second floor, oversized windows overlook the landscape which gives the impression of living among the trees when inside of that volume (which happens to be an office). The result is a home that is very connected to its site, in which the site's greatest assets are its trees.
2. Ridge Mountain
Floor-to-ceiling sliding glass doors play an important role in the Ridge Mountain residence, as a gateway between the home's great room and its outdoor space. When they are closed, the inhabitant is able to enjoy the views from inside the home. When open, the patio essentially becomes an extension of their interior space.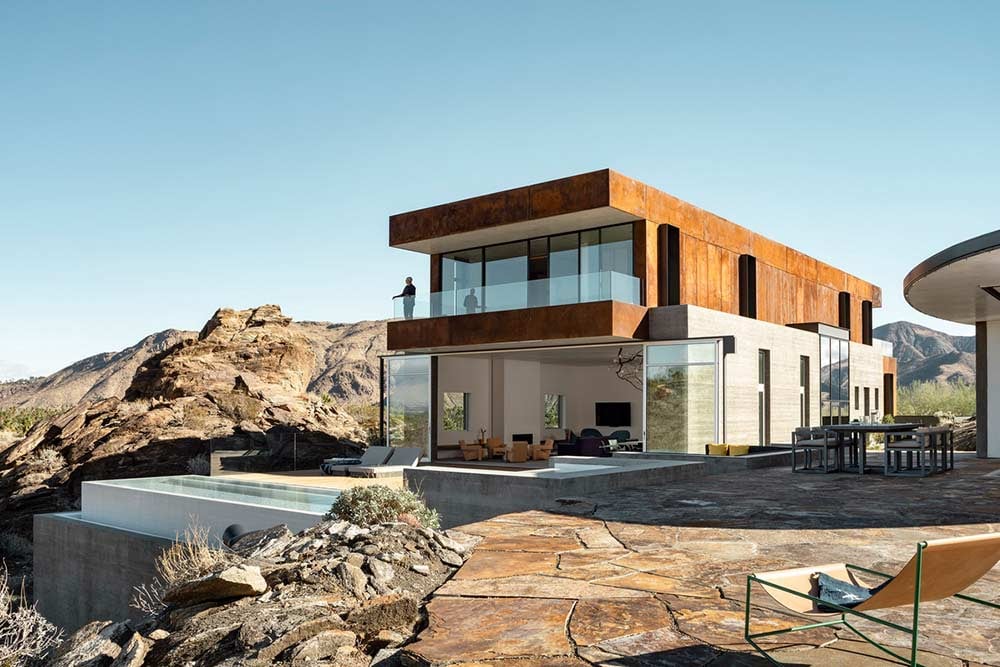 At the same time, large glass windows are placed throughout the home in order to frame views for the inhabitants while also introducing unexpected richness and texture. For example, in the photos below you can see how windows allow the home to capture sunlight, which interacts with the stairwell in order to create interesting and beautiful visual effects.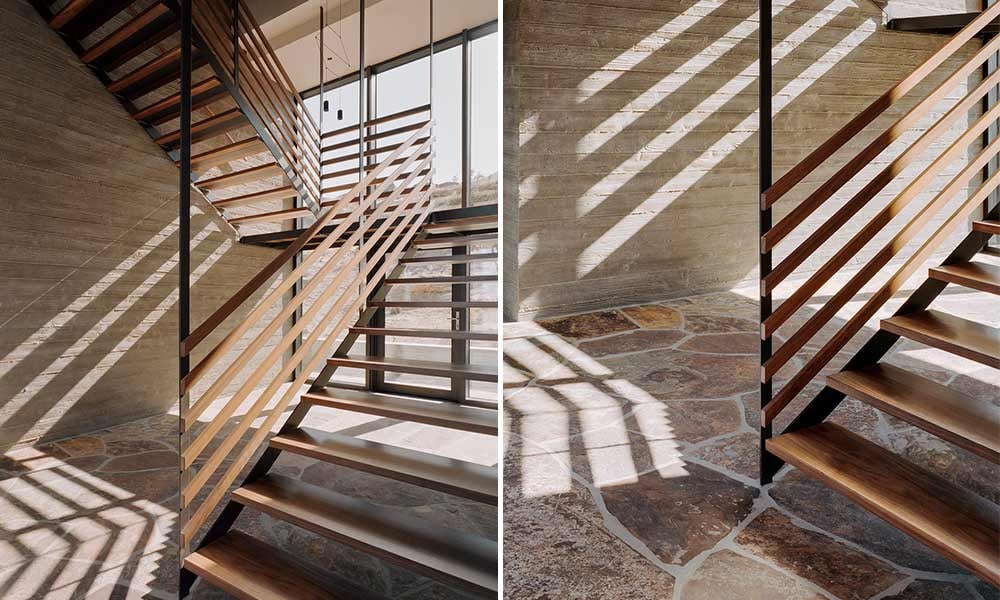 3. 19th Street
The 19th Street residence likewise uses floor-to-ceiling glass in order to allow the inhabitants to extend their living space at will to include the backyard.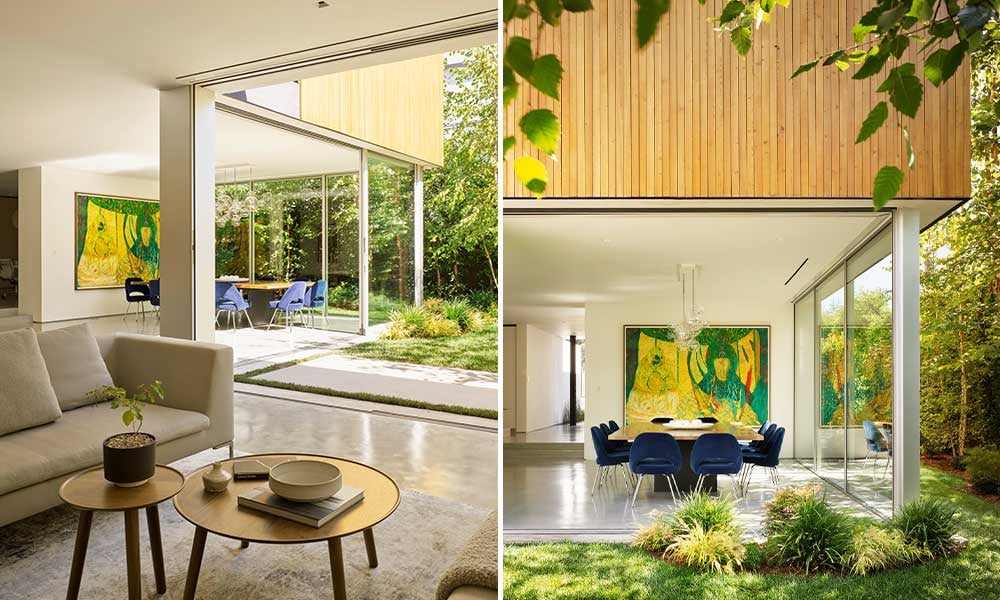 The living room, kitchen, and dining area of the home are situated in an L-shaped floor plan, with the kitchen acting as a pivot point for the entire space. In both the living area and dining area, however, floor-to-ceiling sliding glass doors can be opened to essentially dissolve away this barrier.
Throughout the home, floor-to-ceiling glass is also incorporated in order to invite the outside world in at will, such as in the photo above.
Key Considerations
While leveraging floor-to-ceiling glass can be an excellent way of opening your home and connecting with the space around you, it should be carefully considered. In particular, privacy and energy use/solar gain can sometimes be a concern.

If your home is located in a densely packed area, for example, you will need to be careful about where you situate windows in order to protect your privacy. Likewise, if your home receives a lot of direct sunlight (as is common, for example, in the afternoon on the West Coast) extensive glass can cause the home to receive and retain quite a bit of heat.

These challenges are not necessarily a deterrent, however. A skilled architect will be able to account for such challenges and address them in the design process. Landscaping can, for example, create privacy even in a dense urban environment; and the smart use of overhangs can limit how much direct sunlight your space receives.