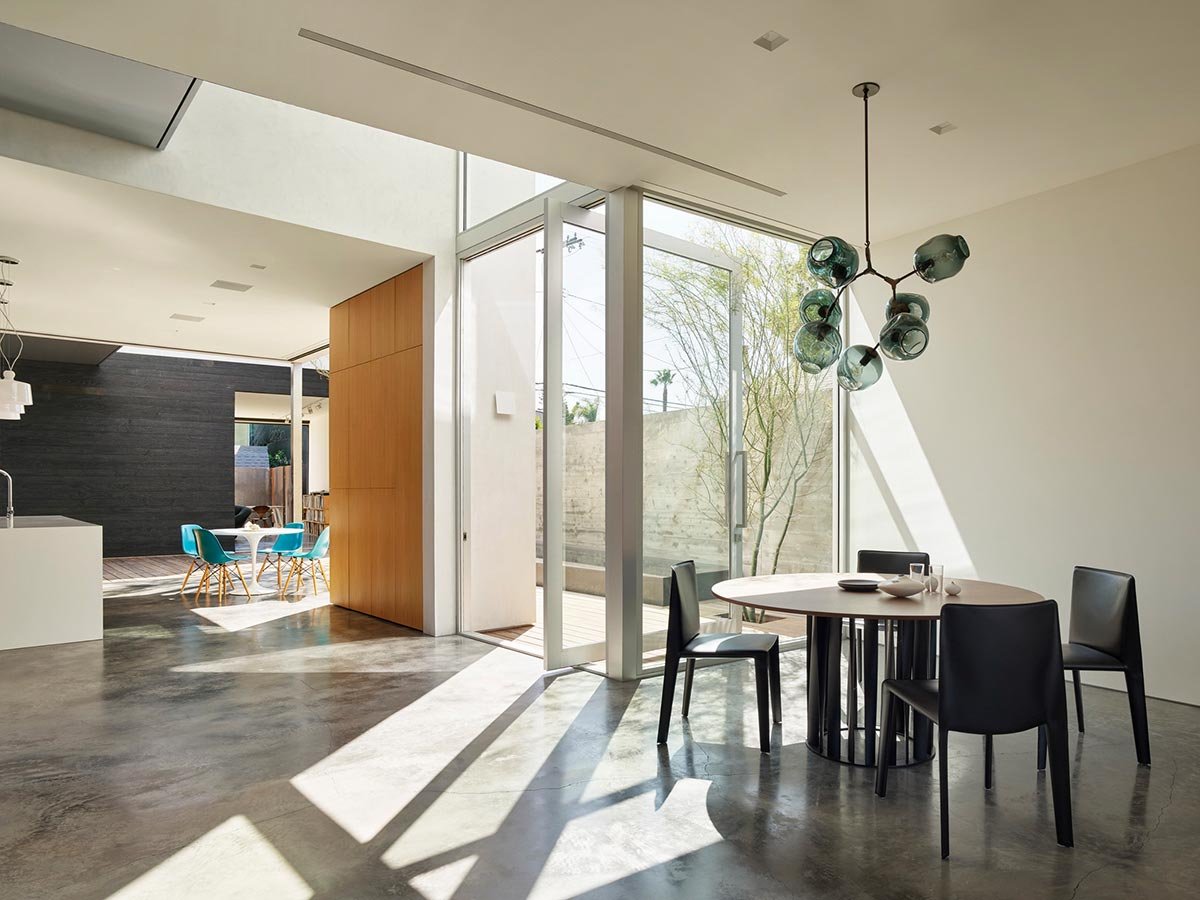 The use of natural light is a hallmark of modern residential design, and a central tenet of the California modernism movement specifically.

Not only does embracing natural light in home design introduce beauty in the form of color, textures, and shadow play, but it can also brighten our moods, boost our health, and even play a functional role in reducing our energy consumption as we move toward a more sustainable living.

The majority of homeowners don't need to be convinced of the benefits that natural light can bring to their home design. Instead, for most, the question becomes: How can we make it happen?

Ways to Maximize Natural Light
Below is an overview of some very effective methods for maximizing natural light in the home, along with a number of examples that can act as inspiration for you as you begin thinking about your home design.
1. Create large glass openings.
Strategically placing expansive openings in the form of windows, floor-to-ceiling glass, skylights, or internal light wells is, as you might expect, one of the most effective and intuitive methods for allowing natural light into your home and an integral way to connect with your surrounding environment. The key factors in choosing where to introduce transparency should consider views, orientation, privacy, air flow as well as the internal program of the living space (for example a dining area which can double in size with the introduction of a retractable glass wall). Modulating the daylight with architecturally integrated shades, screens or shading devices is something to consider at the forefront, versus an additive afterthought.
During the daytime, this allows you to take advantage of one of the best assets that any climate has to offer—daylight. The location of your residence will greatly affect the amount of daylight you receive and the architect's strategy for how to best capture it. During the nighttime, these apertures can allow you to capture the less intense but still powerful starlight and moonlight. A thoughtfully designed residences will incorporate openings so that they beautifully frame views and make for interesting high-impact focal areas throughout your home.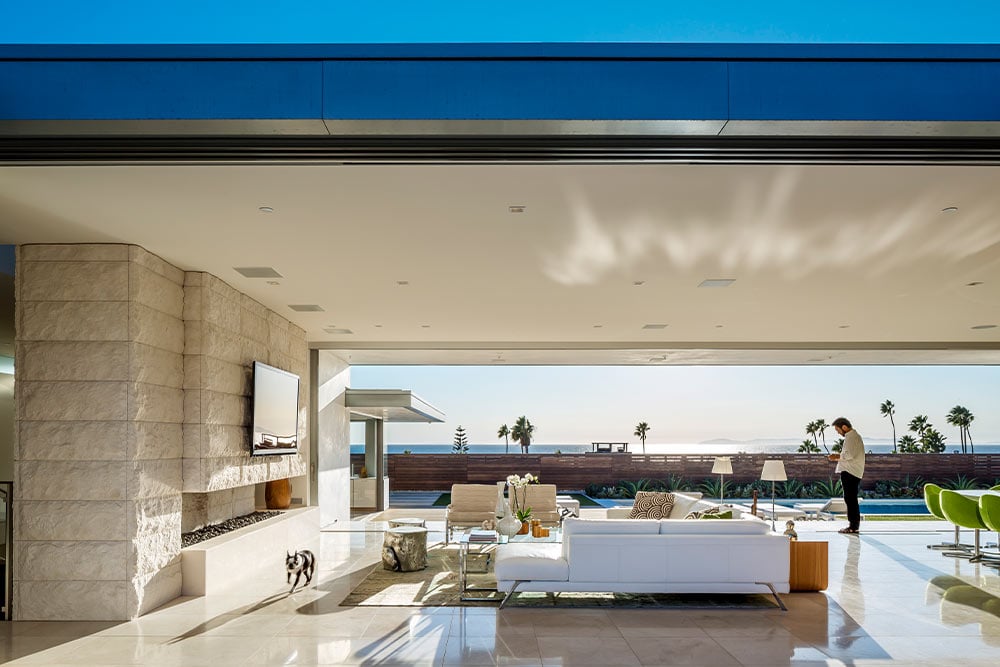 One of the hallmarks of modernism is a focus on open floor plans, which tends to create large, open common rooms. The open floor plan is an asset when it comes to doing the most with the light that is captured through expansive openings, allowing daylight to reach farther into the space.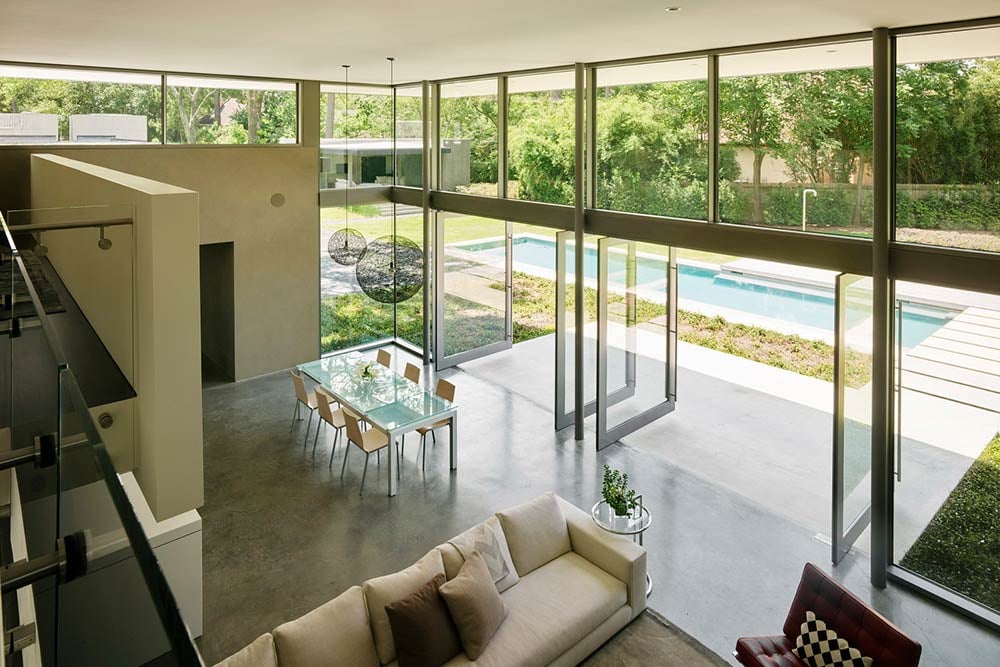 2. Understand how light interacts with the architecture.
While windows, skylights, and other glass membranes can be an excellent means of drawing light into the home, it's also important to think critically about how that light will interact with specific components of the architecture.

Understanding this interaction can inform where you choose to place certain design elements. This will help to enhance the architecture and your day-to-day enjoyment of it by allowing that interaction with natural light.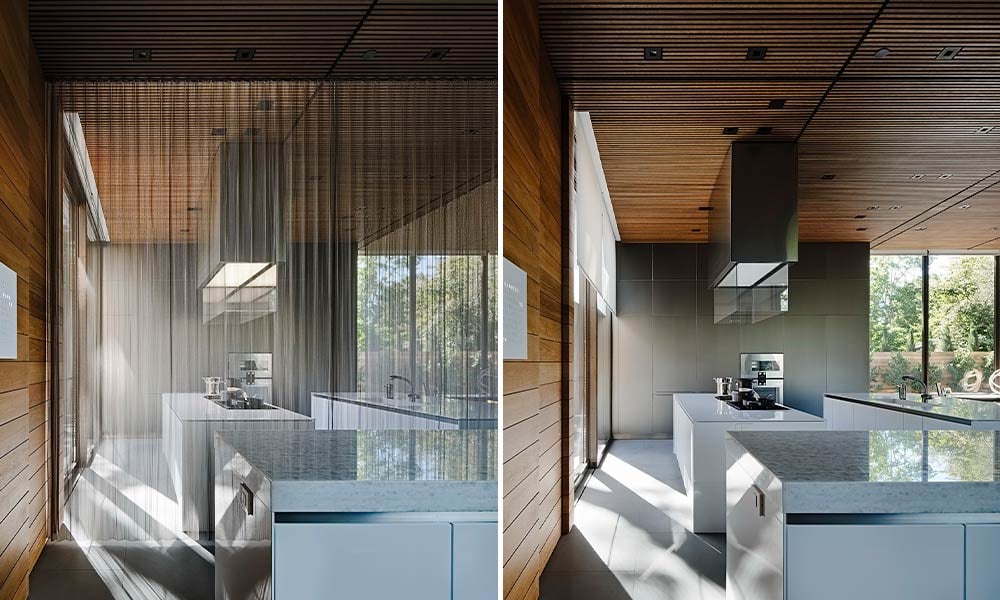 For example, in thinking about the layout and orientation of your home, it's important to take note of which directions the sunlight comes from in the morning and in the evening. This will allow you and your architect to thoughtfully place key spaces in order to make the most out of the light at these times of day. Orienting a kitchen so that it invites the morning light can feel particularly magical with the family gathered around, and can even help you wake up. Likewise, in the evening, if there's a low sunsetting light that streams into a house, it's not only poetically evocative but can help you relax after a hectic day. In this way, the architecture itself, paired with the light, becomes a sort of living clock.
3. Use light to enhance details.
Finally, light can and should be used to accentuate the specific details that you have incorporated into your home's design.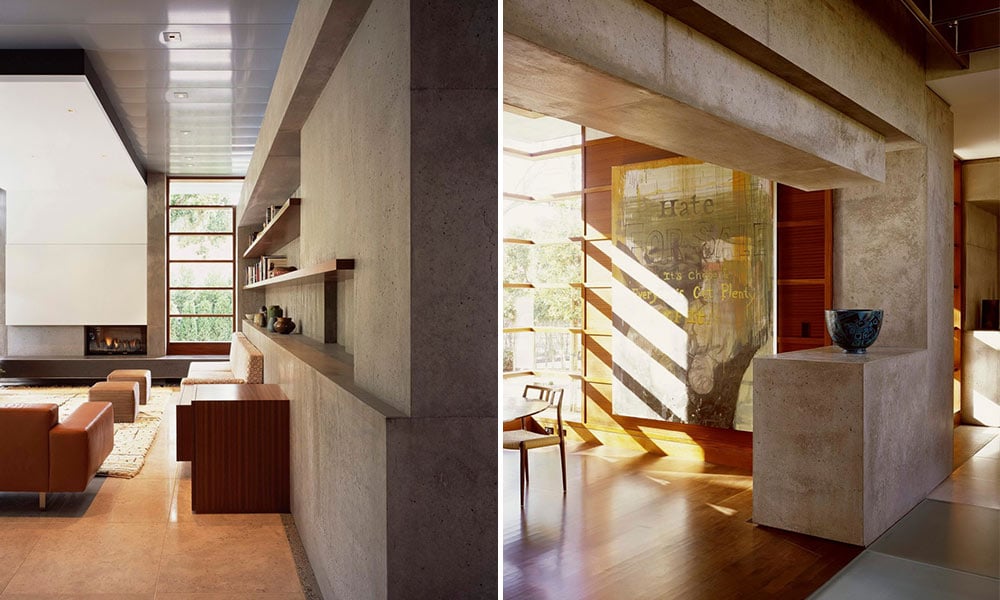 In selecting the material palette for your home, it's important to understand how these materials will be leveraged throughout the home and how they might interact with various qualities of light. A highly reflective surface like glass or certain stones, for example, can help to pull light into the space and expand it in a way. Meanwhile, a non-reflective material such as concrete, which has more of a matte finish, can absorb light. Understanding how these materials interact with light will allow you to leverage them to their fullest potential throughout the home.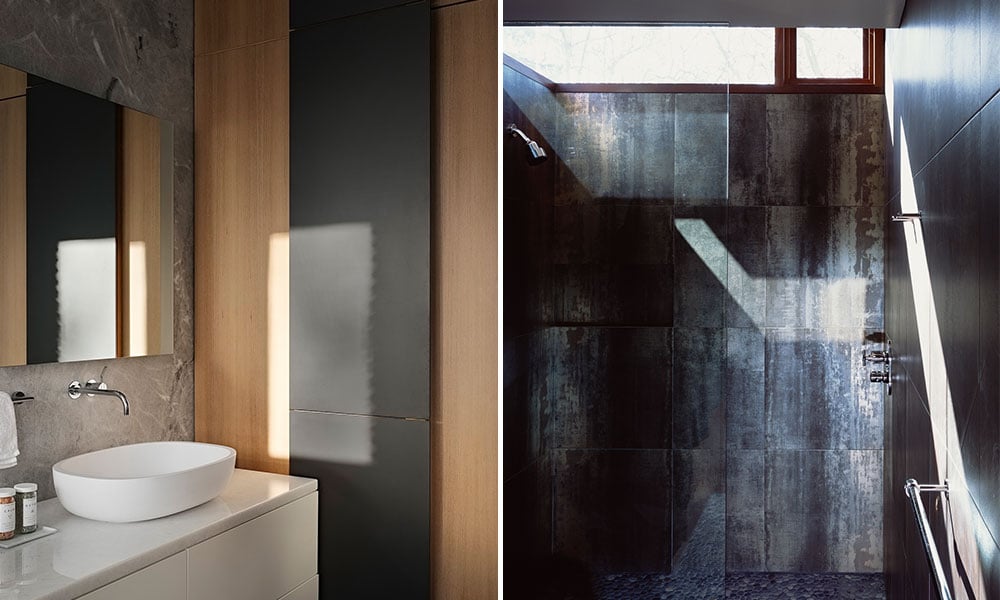 An Important Consideration in Modern Design
Leveraging natural light is an excellent way of helping your space feel larger and more connected with its landscape, while at the same time introducing beauty, texture, and interest to the interior of the home.

In order to truly make the best use of this resource, your architect should think critically about the orientation of your home on the site as well as the program spaces inside. This will allow them to design a layout that is most receptive to light throughout the day, so that your custom house brings you joy in the form of Vitamin D.