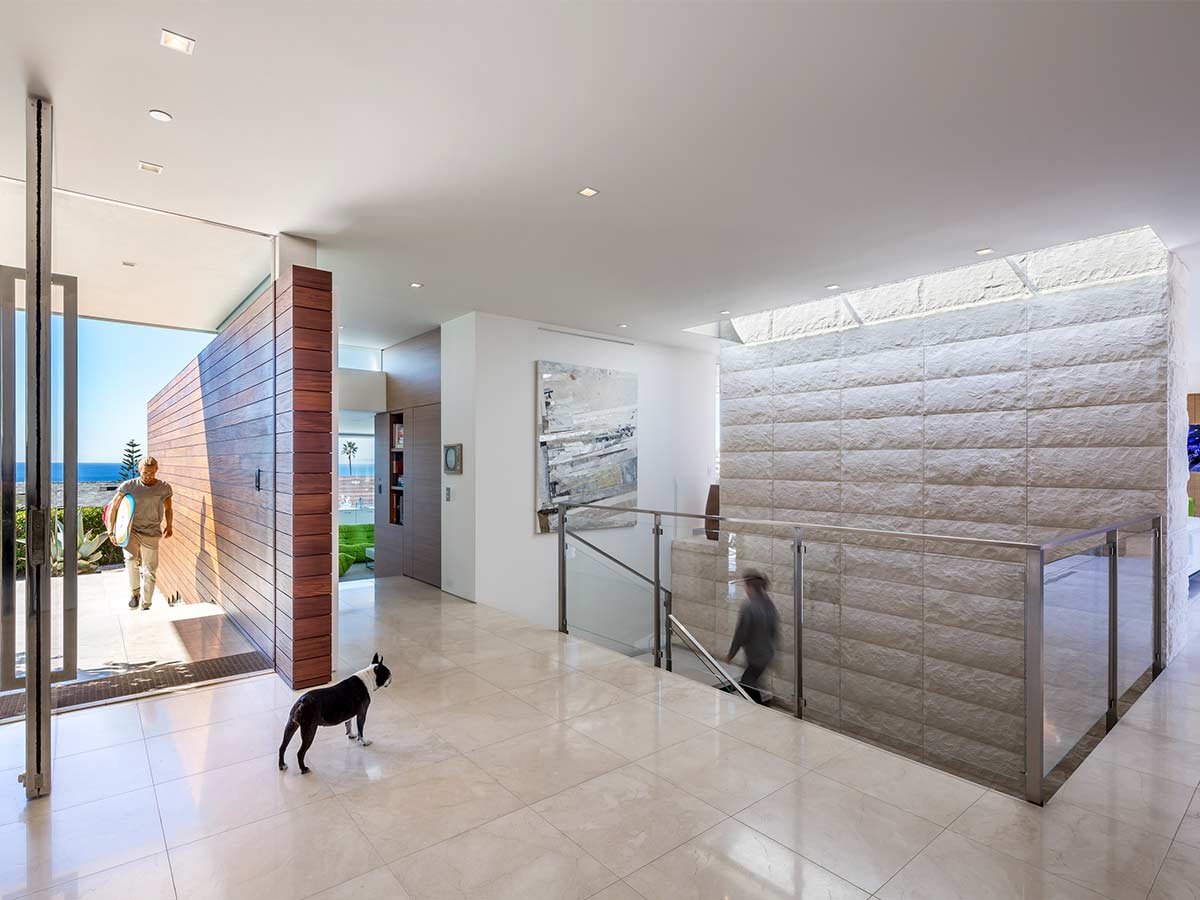 If you are in the early stages of thinking about building a custom modern beach home, there's a good chance that much of your mental energy is being spent thinking about the exterior of the building. You're thinking about how you will use your yard, how you will enjoy the beach, and what your home will look like. But it's also important to spend some time early on in the design process considering the interior functionality of the home, as this will have a major impact on the design of the space.

Below we discuss some of the most important factors that you should consider and discuss with your architect when you begin designing and planning the interior spaces for your modern beach house.
Interior Considerations for a Modern Beach Home
1. Program and Layout
Whether you are building a home on the beach, in the mountains, or in the city, there are few considerations more important than the home's program and layout which essentially comes down to the relationship between different spaces.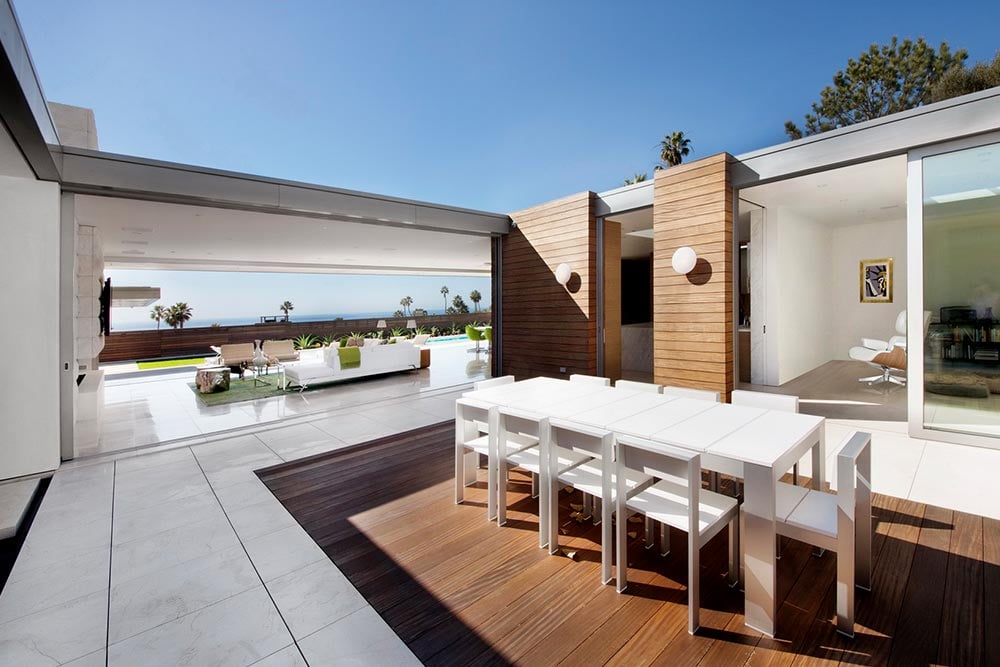 Your home's program and layout should be informed by how you intend to use the space. Often, coastal homes will feature open, interconnected spaces and fewer walls. For example, a kitchen, dining room, and living area or entertainment space may all coexist with few, or flexible walls demarcating the spaces. Or, perhaps an interior courtyard as shown in the Irvine Cove project, above, becomes a central space around which all of the other primary spaces wrap. These decisions will greatly influence the development of the design.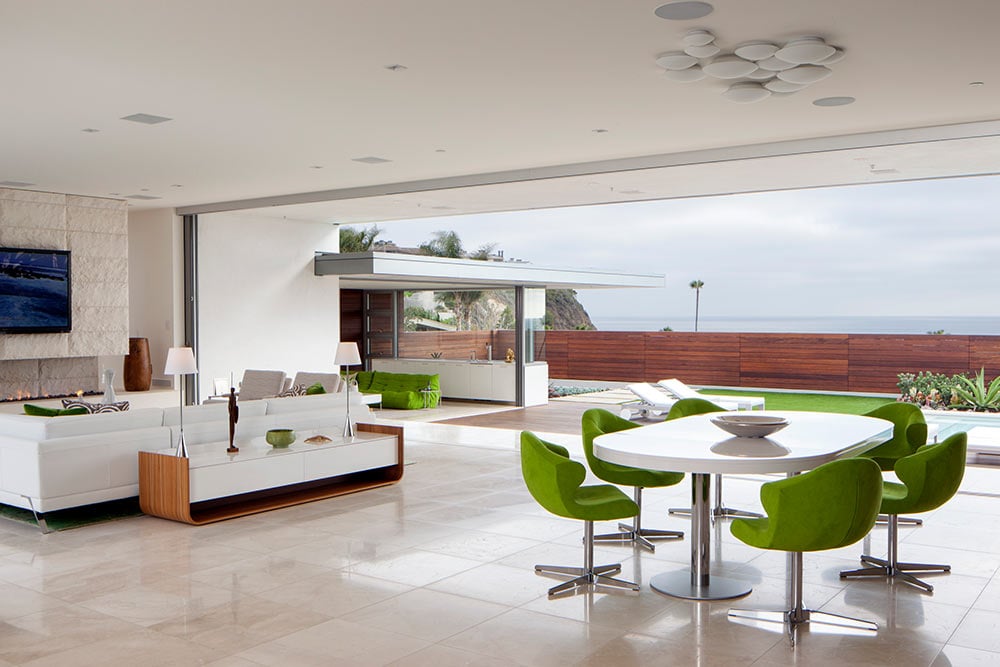 Similarly, it's important to consider how access to the beach itself may influence the ways you enter and exit your home.

If you intend to spend as much time on the beach as possible, you may decide to install an exterior shower where your family can wash away the salt and sand before entering the home. You may also choreograph an entrance through a washroom or laundry room, where you can drop off towels and bathing suits without needing to track through the rest of the home. This can all save you significant time and effort cleaning.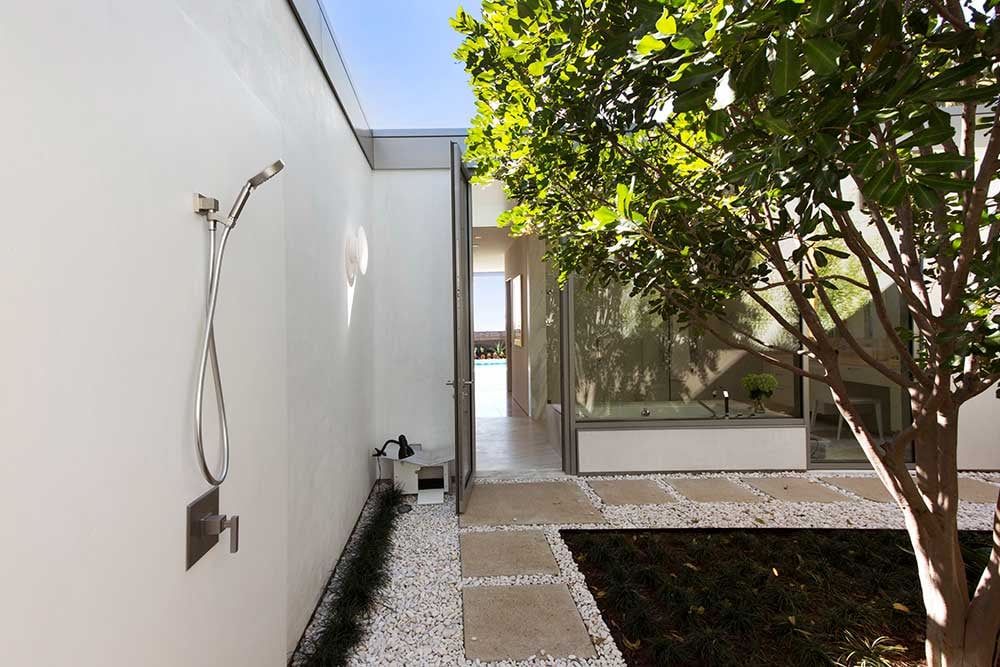 On the other hand, if you expect you will only occasionally set foot on the beach, and instead enjoy it from afar, these considerations become less necessary.
2. Connection to the Outdoors
When designing the interior to a coastal home, it is beneficial to create a clear and open connection to the scenic surroundings. Take advantage of your site by creating an awareness of the sea whether it be visual, audial, or otherwise.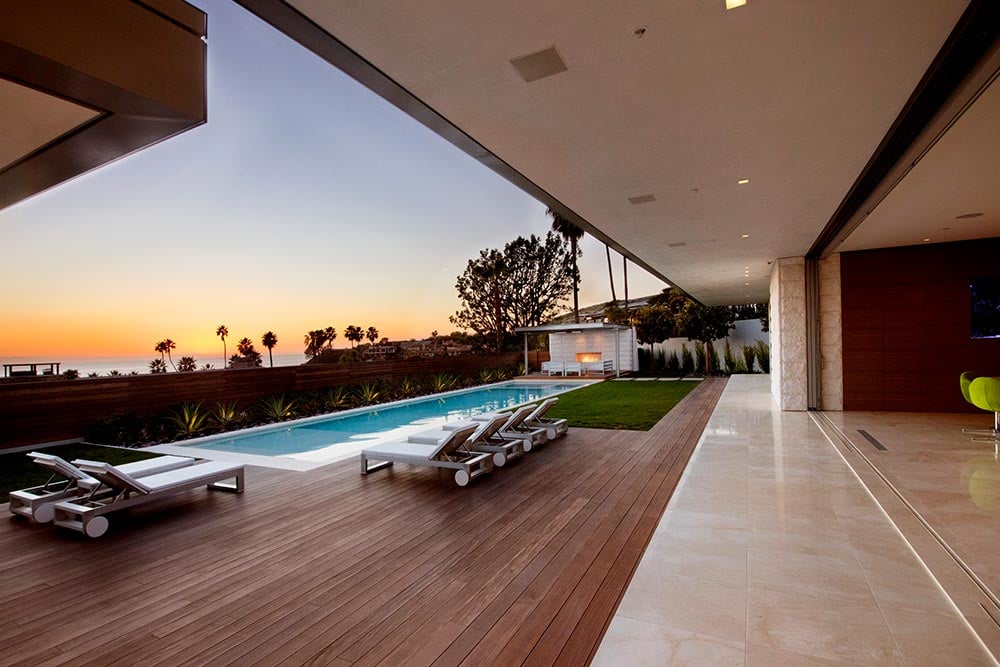 You can achieve this connection to the outdoors in a number of different ways. You might, for example, continue the materials from the interior of the house to the exterior for a seamless transition to the outdoors.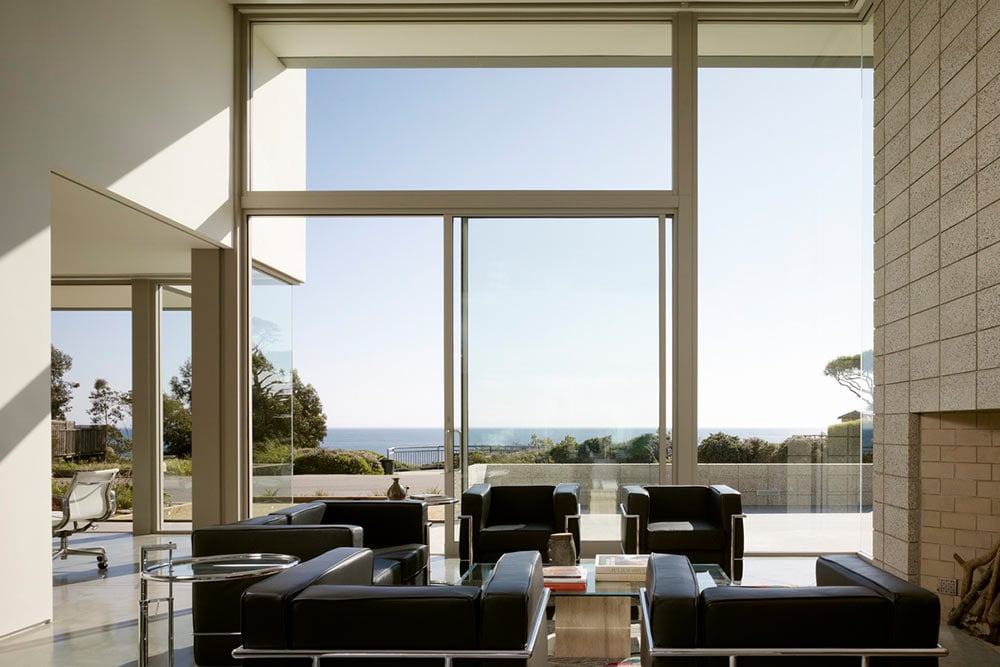 More directly, you can use floor-to ceiling glass and pocketing doors to create a strong visual connection to the coast. In addition to serving as a means of introducing natural light and ocean breezes into your home, the strategic placement of windows can impart a strong sense of place by framing views or otherwise drawing your gaze to the horizon.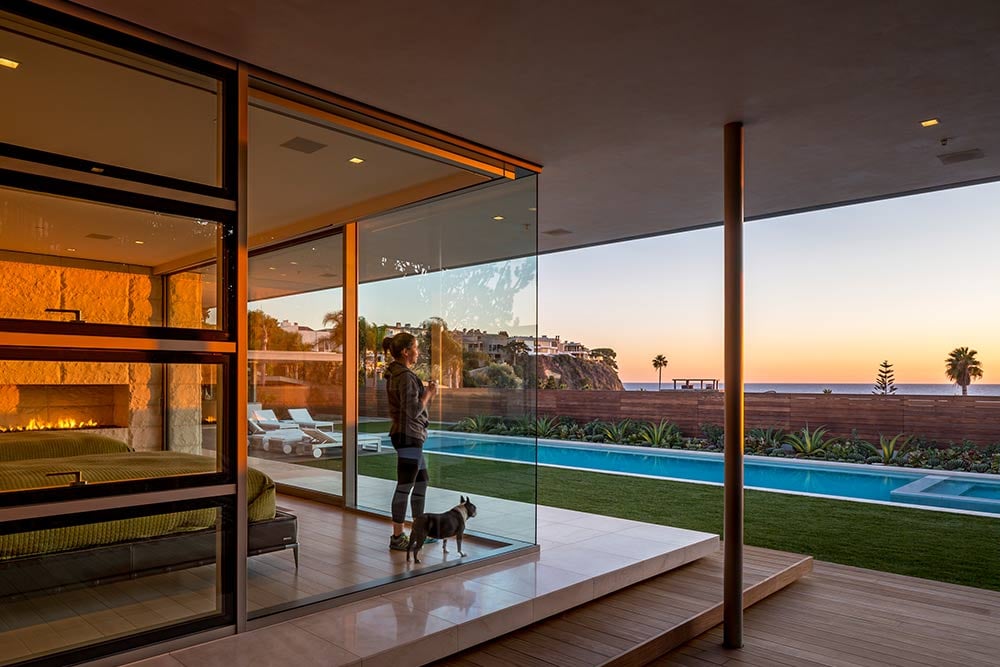 While window placement will of course vary from site to site, a common consideration in building a modern coastal home is determining how you can maximize the views from within the home. With this in mind, the home's layout and program will often be conceived in such a way that the main living area and primary bedrooms have a wide, sweeping view of the horizon. These spaces should take precedence over other areas of your home where attention might be drawn elsewhere. Dramatic views are less important in a television room, for example, or a library where your eyes will be focused on the page instead of the window.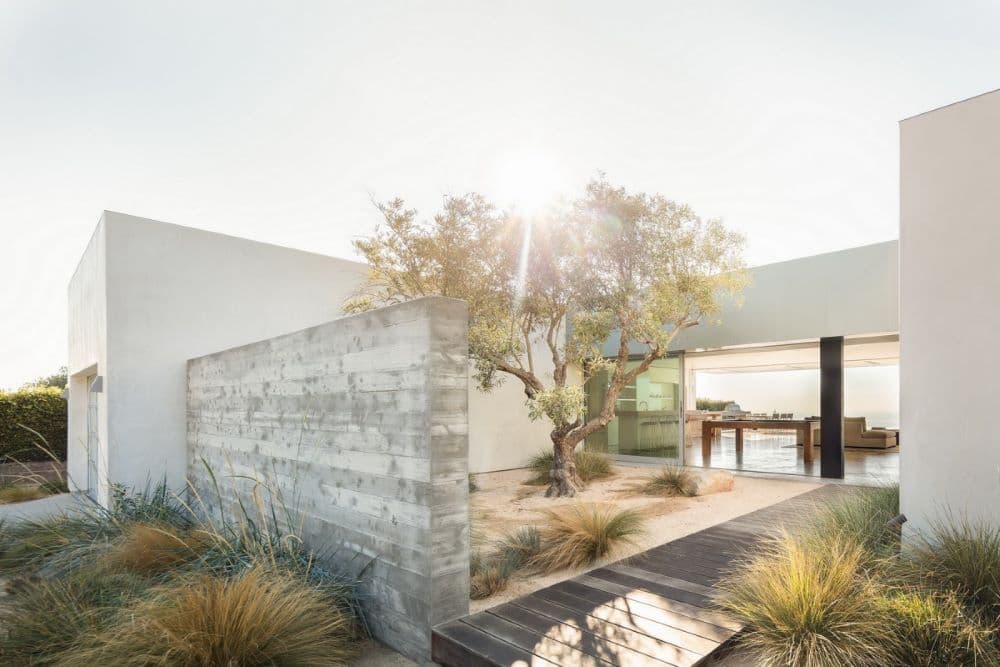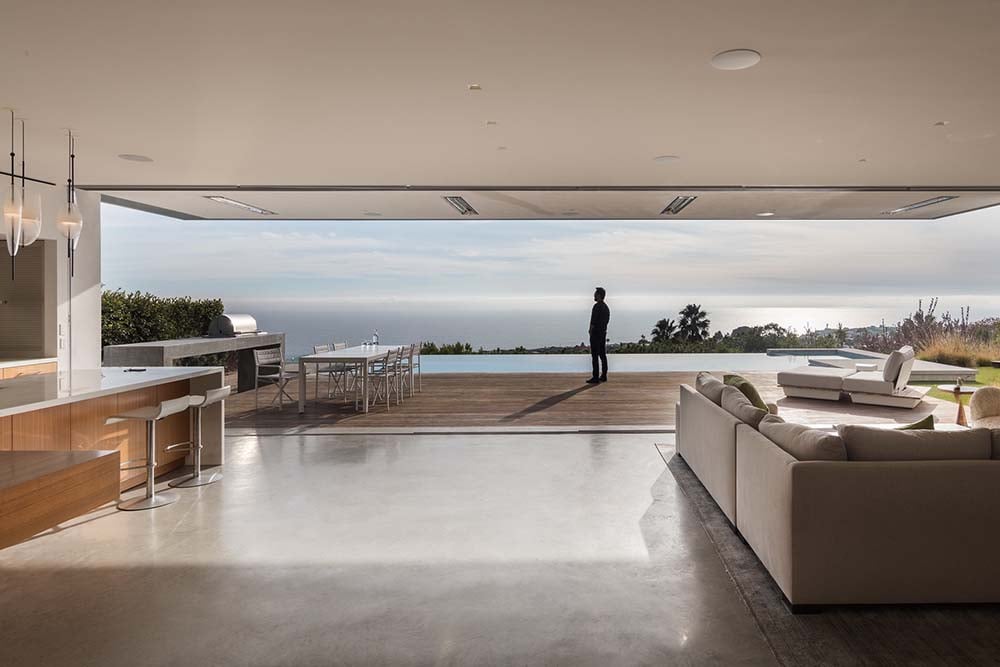 Finally, you might choose to create a dramatic reveal of the view by ensuring that it is not visible from the front yard or entry sequence of the home. Only when someone steps foot in the main living areas will the view become obvious, creating a dramatic moment.
3. Materiality
Using a light, natural material palette can help bring the beach atmosphere into the house. This can include using lighter toned woods like white oak or a lighter mixture of concrete.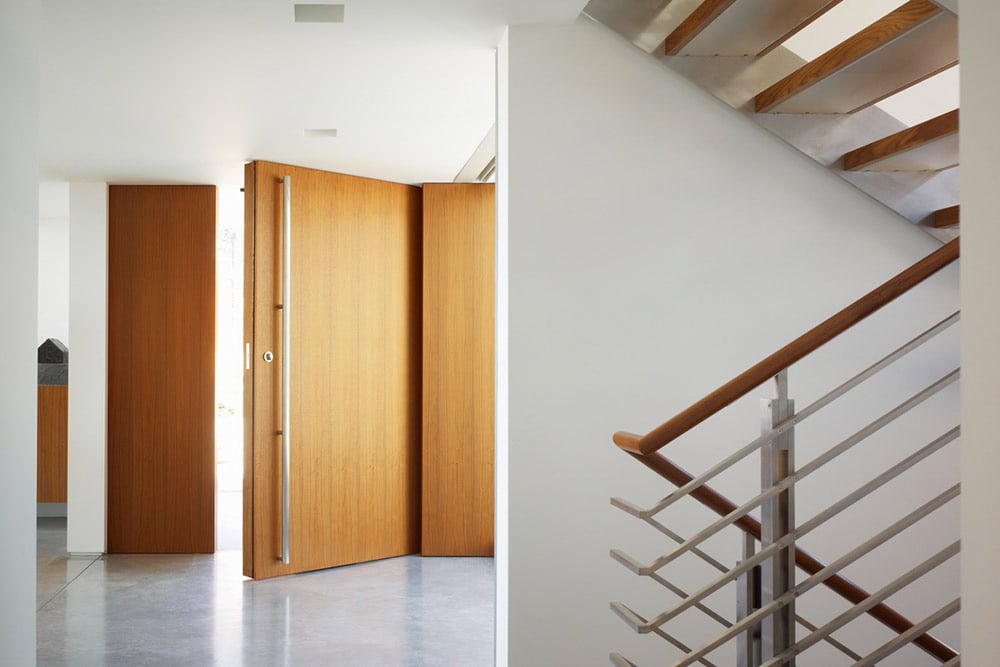 Sand and salt water, in abundance at the shore, can cause a lot of wear and tear on certain materials. Certain woods and metals can require consistent maintenance. This maintenance can be manageable but expectations need to be discussed with the contractor. In the case where a low maintenance house is important, discuss other material options with your architect. For example, concrete floors in a beach house can be a smart choice. Not only does concrete stand up better to sand and moisture, but it is also easier to clean and maintain over time.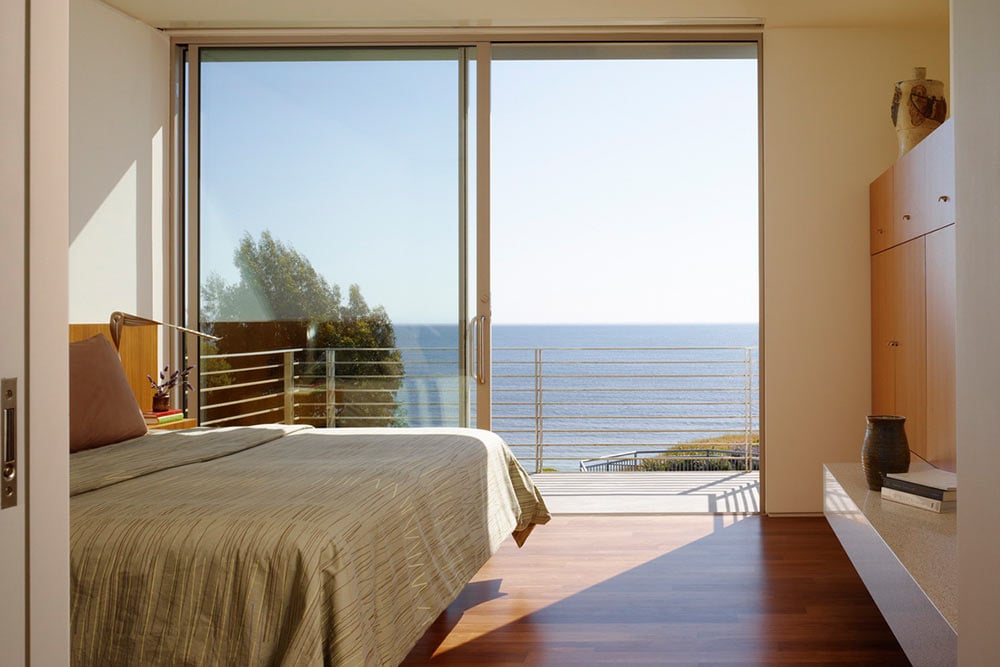 4. Consideration of Neighbors
Beach-front lots are typically in high demand. This means that homes are often built very close to one another, and in fairly tight and constrained lots. With this in mind, it's important when designing your beach home to consider your neighbors and the relation of your home to theirs.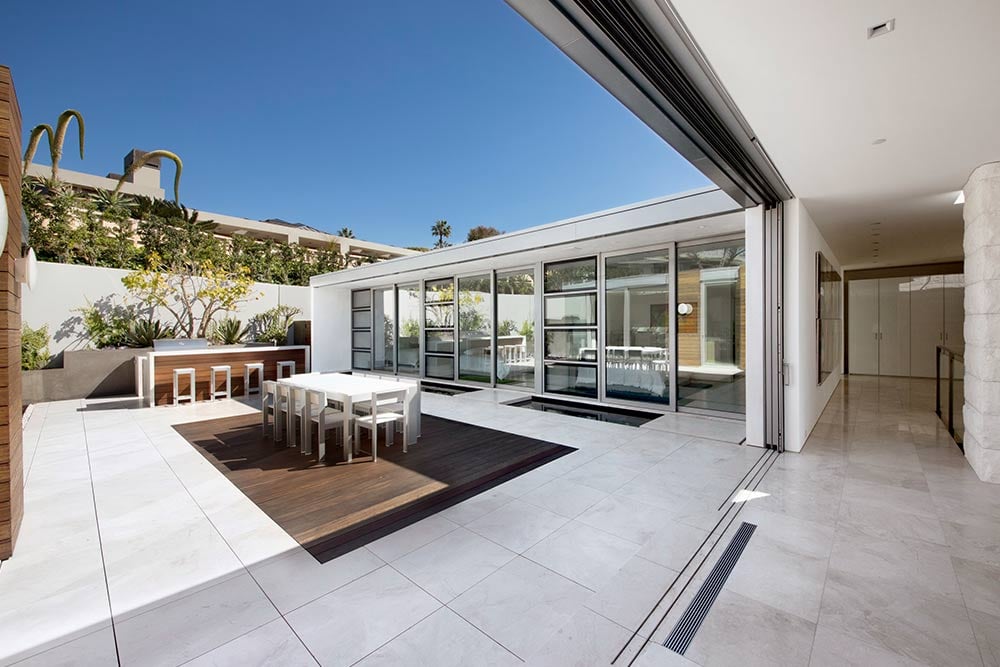 When homes are close to one another, for example, it is important to design with privacy in mind. You might, for instance, design the home's program so that sensitive spaces (think: bathrooms and bedrooms) do not face neighboring structures. Likewise, you might leverage your landscaping and other structural components to create an oasis of sorts in your backyard or other spaces.

Beyond privacy, though, it is also important to recognize that your neighbors likely live close to the shore for the same reason that you do. With this in mind, in designing your home you should aim to preserve any view or vantage points that your neighbors already have. (In addition to being courteous, this will help speed things along in the local approval process.)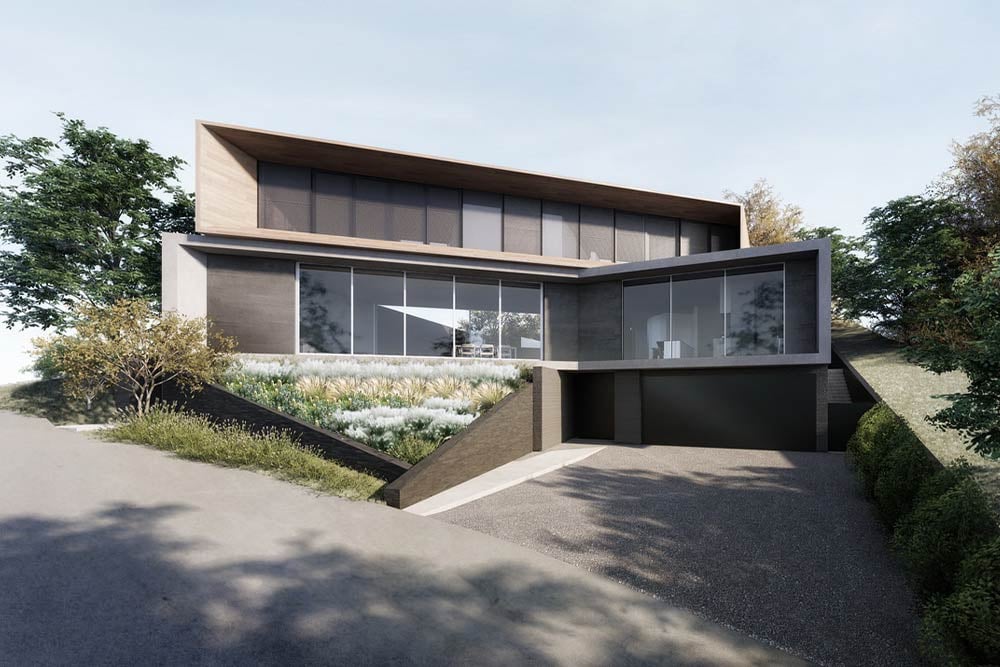 How exactly you achieve this while also maximizing your own enjoyment of your home and views will vary depending on the specifics of your site. That being said, you might choose to build down instead of up—for example, to build a garage—in order to get more home while limiting the total elevation. Alternatively, you might angle the geometry of the home to take advantage of the views that are present while also preserving the views that your neighbors enjoy.
Many Considerations
As you can see, designing a modern beach home requires balancing multiple considerations all at once. For this reason, it's typically advised to begin working with an architect as early as possible in the design phase of your project—potentially as early as site selection. This will allow the architect to begin conceiving the layout and program of the home in such a way that will allow you to maximize your eventual enjoyment.