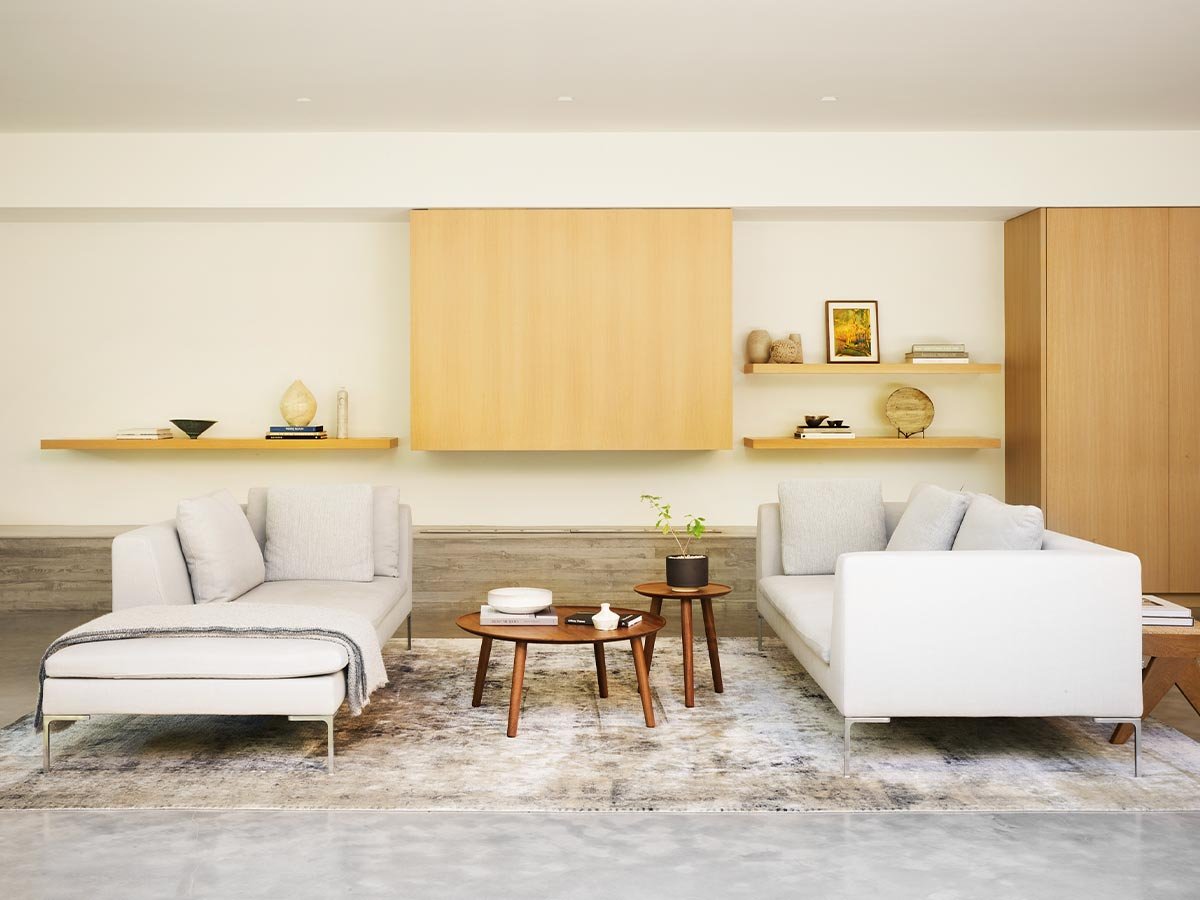 Scandinavian design has been in the spotlight in recent years, as many people have come to appreciate it's subtle, minimalist beauty.
Scandinavian interiors can be defined by a number of characteristics which align with the principles found in modern residential design. Below, we take a look at the key characteristics of modern Scandinavian home design that you should be aware of as you begin planning your own residential project. We also offer images that we hope can serve as design inspiration.
Characteristics of Scandinavian Interiors
While there are many factors that go into modern Scandinavian interiors, three of the most important are a desire for coziness, a simple material and color palette, and a predominance of lofted spaces.
1. A Desire for Coziness
If you've heard or seen Scandinavian architecture and design discussed in the past, you have most likely heard the word hygge used in conversation.
Hygge is a Danish and Norwegian word that translates loosely into a sense of coziness, warmth, and peacefulness or serenity that is prized by the Scandinavian people. The act of drinking a cup of hot tea while curled up in a blanket, reading a book on a rainy day, can accurately be described as hygge.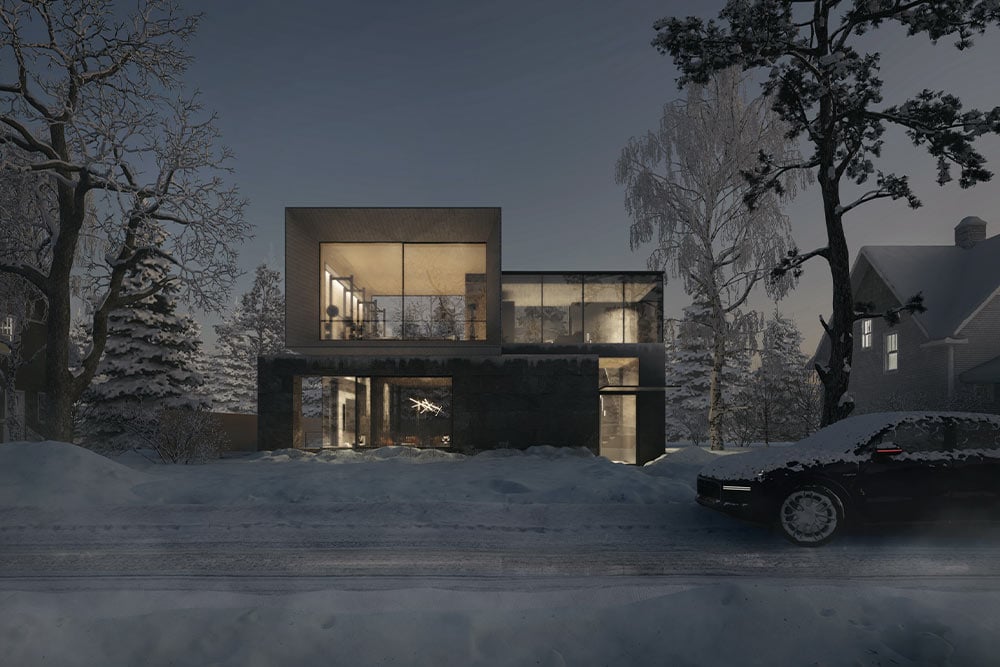 It should be no surprise, then, that Scandinavian design and architecture goes to great lengths in order to create this sense of coziness within the home.
Exactly how this is achieved will depend, of course, on the home itself and where it will be located. In cooler climates, especially mountain destinations, the inclusion of one or two strategically placed fireplaces within the home can go far in creating a warm and comforting space, especially after a long, cold day outdoors.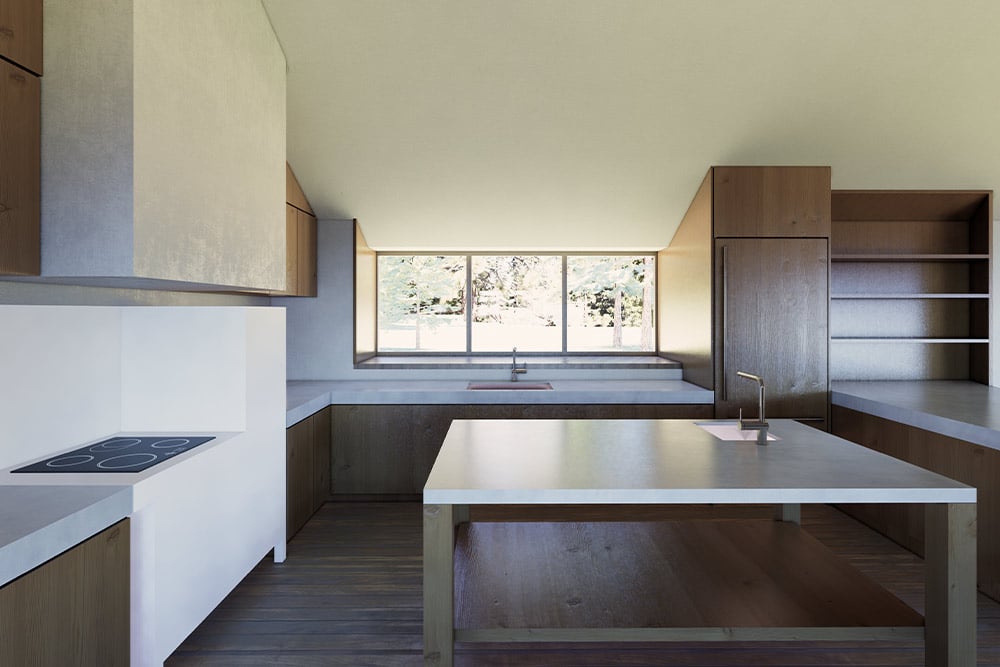 But even in warmer climates, hygge can be achieved by the inclusion of various intimate spaces throughout the house, which empower the inhabitant to shed away the stress and tension of the outside world and seek peace in the respite of their home. Reading nooks and built-in seating, for example, offer homeowners a place to curl up and quite literally be embraced by their homes.
2. A Restrained Color and Material Palette
Another defining characteristic of modern Scandinavian design is the fact that it tends to rely on a fairly restrained color and material palette which borders on the reductive, driven by both practicality and a certain level of respect for the materials themselves. (This is a characteristic that Scandinavian design shares with other cultures as well, such as Japanese design.)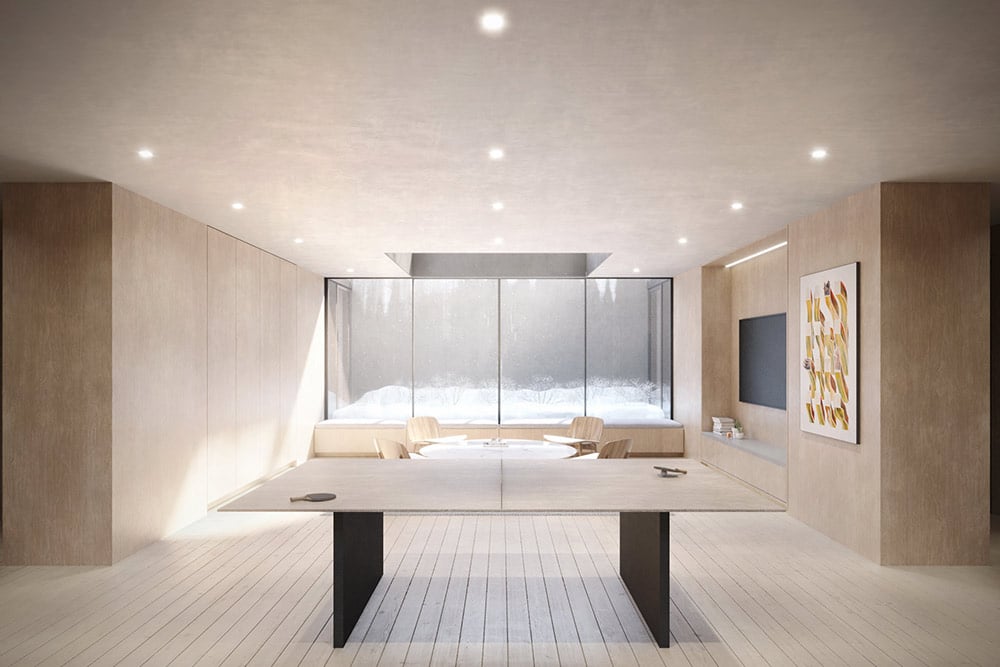 Stone and wood are used as both interior and exterior materials, and are often left in their natural state—unfinished and unpainted—in order to allow their inherent beauty to shine through. Where paint or stain is used, it tends to be a lighter choice, such as whites, off-whites, beiges and the like.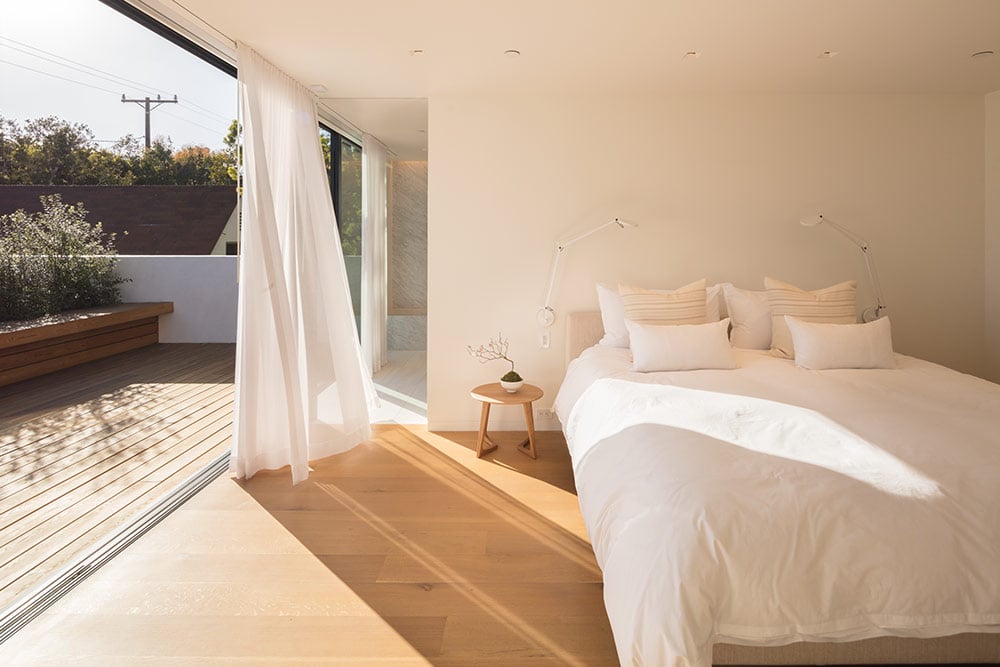 These light, neutral tones also play a very practical role as well. Scandinavia, located in the far north, experiences fairly harsh winters. Winter days, in particular, are short, and offer low light. Using lighter materials or colors on the floor and walls of the home make it easier to capture this low light and draw it deeper into the home.
3. An Abundance of Lofted Spaces
Homes and other structures built in the Scandinavian style will also often feature an abundance of very lofted spaces and high ceilings within the interior of the home—another example of how an environment will influence the design of structures that are ultimately built there.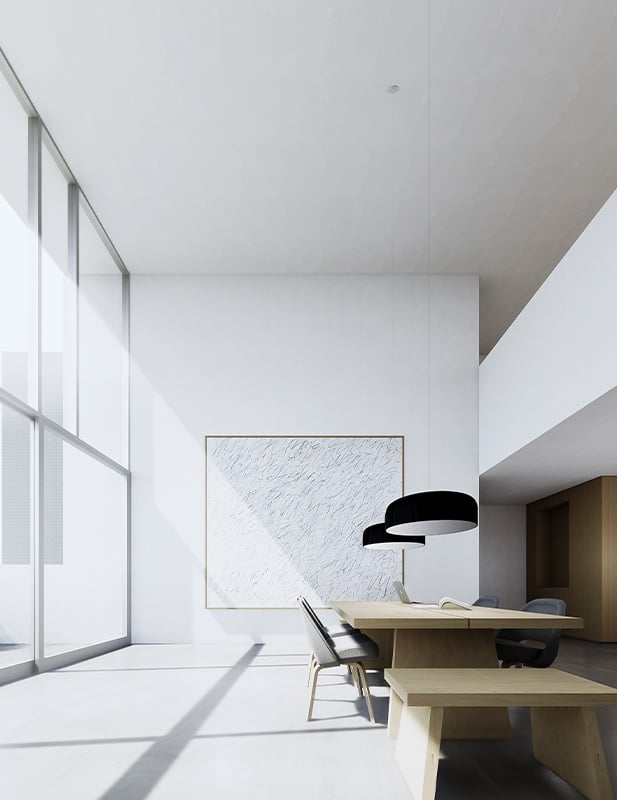 Scandinavian countries, receive large quantities of snow during the winter months. In these environments, pitched roofs play an essential role in shunting snow off and away from the home, which is very important for preserving its structural integrity. This naturally leads to tall, lofted spaces which are so indicative of homes that are built in the Scandinavian style. While you may not need a pitched roof, double height spaces will create a lofted space.
A Modern, yet Timeless Aesthetic
Scandinavian design offers us an excellent case study of how certain aesthetics can transcend both time and place. Each of the characteristics discussed above originated centuries ago in the harsh climate of northern Europe. And yet, they are at home just as well in California as they were in Scandinavia, in the 21st century as in the 16th century.