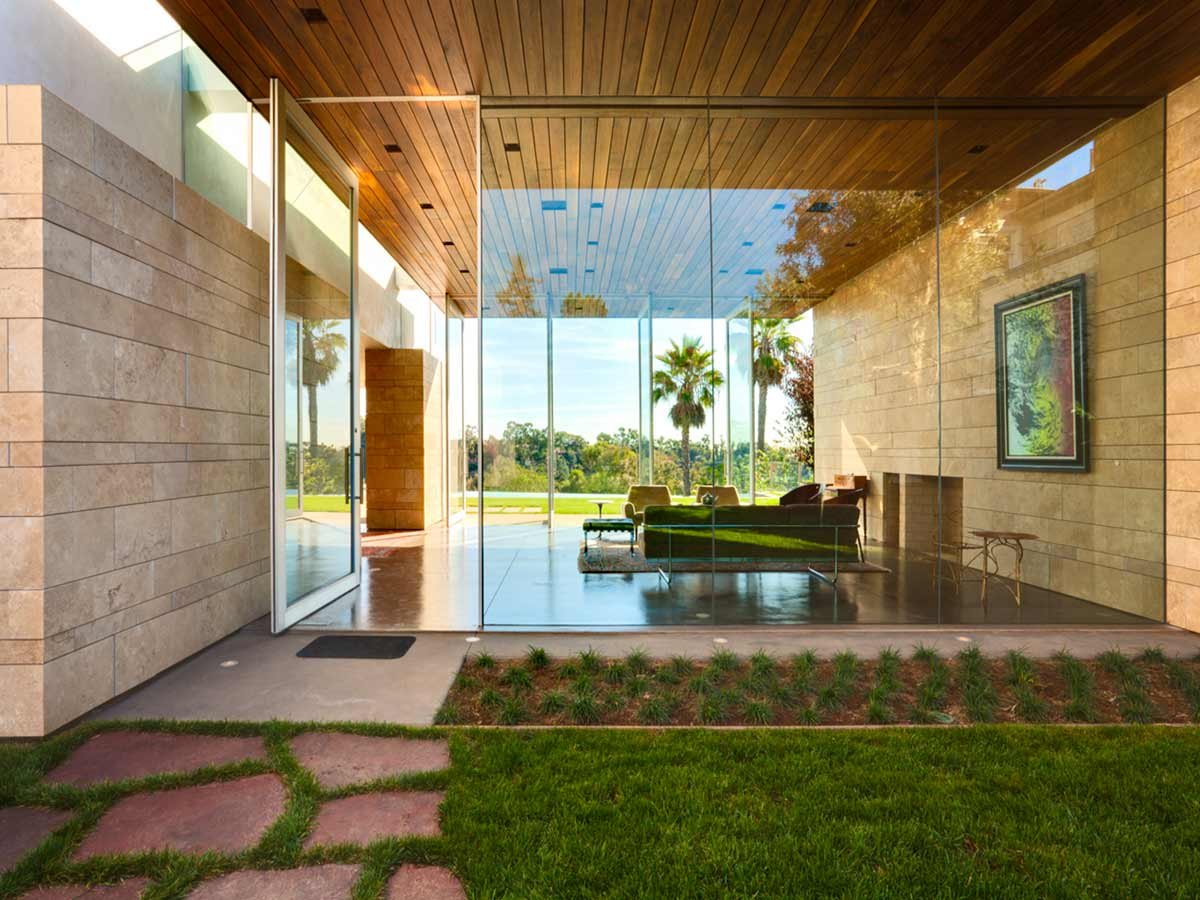 Bringing inspiration to your architect is a key aspect of communicating your personal sense of style and what you would like to see in your custom home project. Searching the web for precedents via Pinterest (link to EYRC's pinterest) or other platforms requires basic knowledge of the unique architectural keywords that you might want to use in order to find the right inspiration.
Below we discuss some of the common threads that join together all of modern interior architecture and design, and dive deeper into six common styles that sometimes become one: mid-century modern, California modern, coastal modern, mountain modern, Japanese-inspired, and Scandinavian-inspired.
Characteristics of Modern Interior Architecture
While these terms below have all been named as unique interior "architectural styles," it's important to recognize the fact that they share a number of similarities. That is because each of these approaches to design is cut from the same general cloth of modern architecture. As such, they share common seams and are in many ways more similar than they are different.
Some common characteristics of modern interior architecture include:
Connection to the outdoors: Virtually all modern homes place a strong emphasis on the specific location in which the home is situated, and take great pains to ensure that the interior of the home is connected in some way to that site.
Conscious material selection: Modern homes tend to have relatively subtle material palettes, which allows the natural beauty of the materials and its craftsmanship to shine through. Where possible, exterior materials will extend into the interior of the home in order to continue blurring the boundaries between indoor and out.
Open floor plans: Modern homes tend to have floor plans which are open and emphasize shared living space as opposed to overly compartmentalized rooms.
Modern Interior Styles to Know
1. Mid-Century Modern
Mid-century modernism is a school of design with origins stretching all the way back to the 1940s and continuing roughly into the 1970s. Architecturally speaking, the movement grew out of the Bauhaus and International movements. Donald Judd, Rudolf Schindler, Richard Neutra, and Josef Eichler are often counted amongst the list of most influential mid-century modern architects.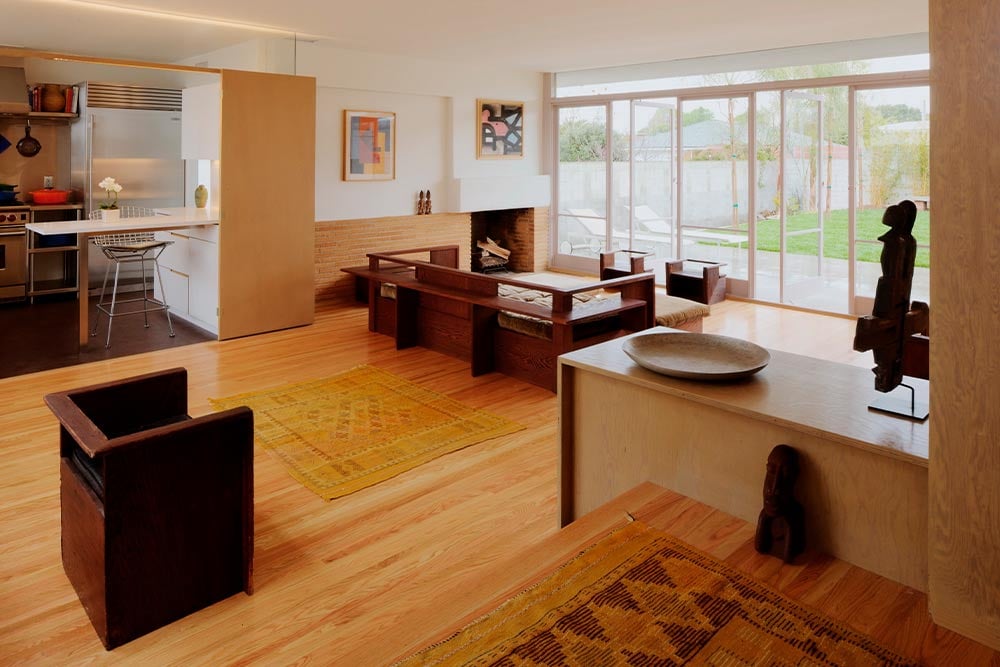 In addition to the characteristics discussed above, mid-century modernism can be characterized by an intelligent and deliberate flow between interior spaces, as well as a certain simplicity and purpose in design. A focus on furniture with practicality and craftsmanship in mind, along with multi-functional, communal gathering spaces are key aspects of this style, commonly referenced by our clients.
Learn more about Mid-Century Modernism.
2. California Modern
California modernism is a spin on modern architecture that is specifically tailored to the realities of living in a state like ours, with mild weather and abundant sunlight.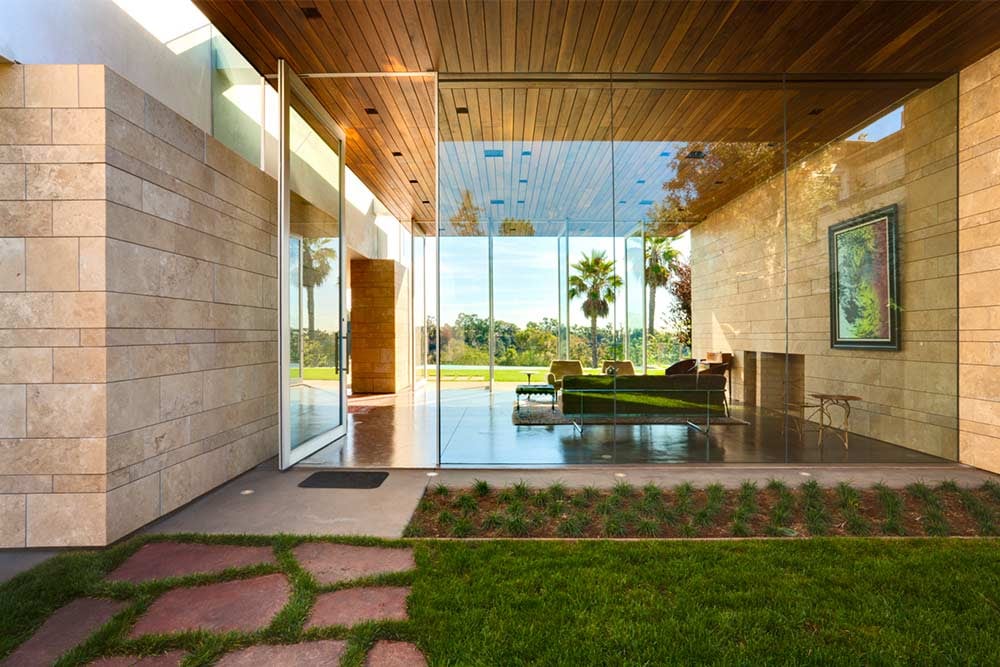 For example, as much of the state sees little snow, many homes built in the tradition of California modernism feature flat roofs. Meanwhile, large expanses of glass and strategically-placed interior courtyards help to bring light, air, and life deeper into the home.
Learn more about California Modernism.
3. Coastal Modern
Coastal modernism can best be understood as a subset of modern design or California modernism that is tailored to life on or near the beach. In many ways, the tenets of modern design correspond very closely with coastal modernism, though there are certain key differences.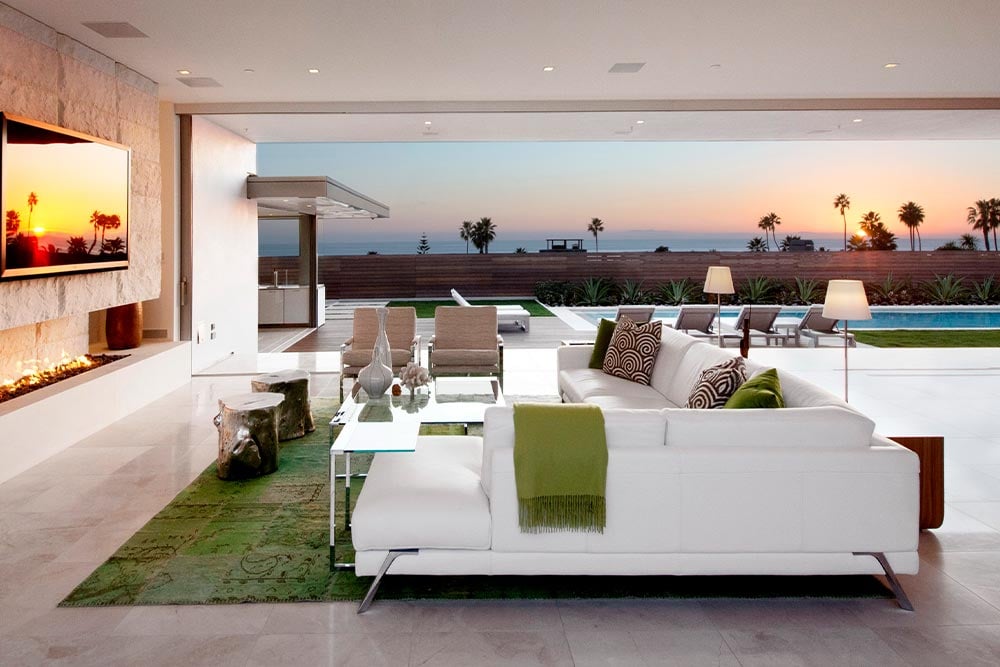 First, living on the coast means living in proximity to sand, salt, moisture, and intense sunlight. In addition to the typical wear and tear that you might expect, these elements can cause corrosion and lasting damage to certain types of materials, making it extremely important that you choose materials that are well-suited to life on the coast.
Second, while connection to site is an integral piece of most modern design, it takes on added importance in coastal modernism. When you build on or near the shore, you are doing so because you love the location. The home should consciously work to help you feel connected to this place at all times, even when you are not outside actively enjoying the scenery.
Learn more about modern coastal design.
4. Mountain Modern
Mountain modern is a term used to describe modern architecture as it is applied in mountain locations.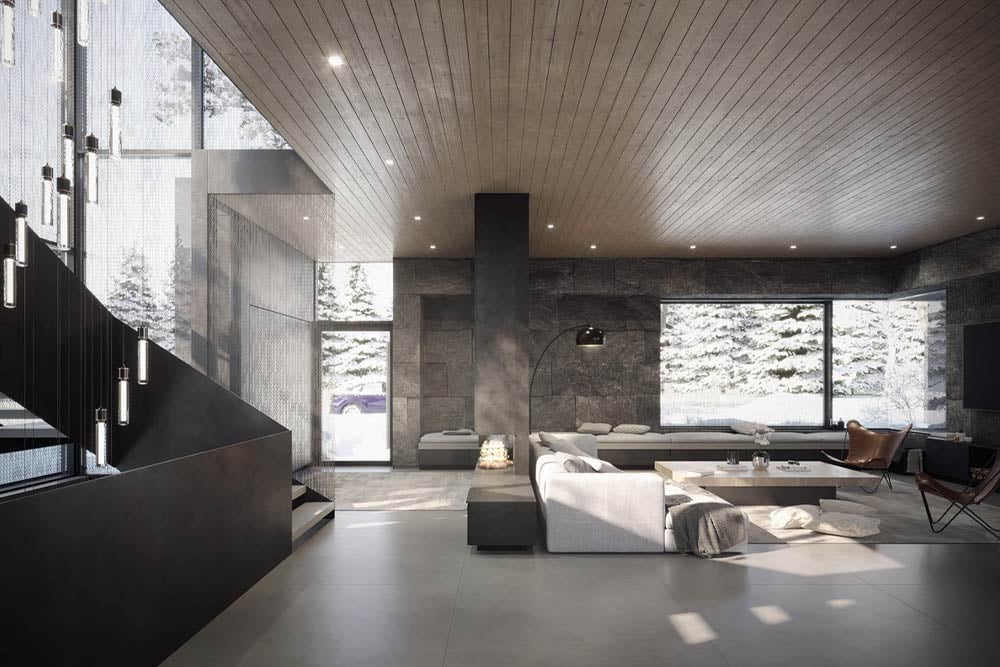 Just as coastal living carries its own challenges, so too does mountain living. Increased snowfall, greater temperature fluctuations between day and night in the winter months, greater UV exposure, and other considerations will all impact the final design, layout, and construction of your home.
Mountain modern, as a school of design, seeks to address these challenges while still building a beautiful home that aligns with the overall tenets of modern architecture.
Learn more about modern mountain design.
5. Japanese Inspired
While not a formal school of design thought, many modern homes are inspired in part by Japanese architectural traditions.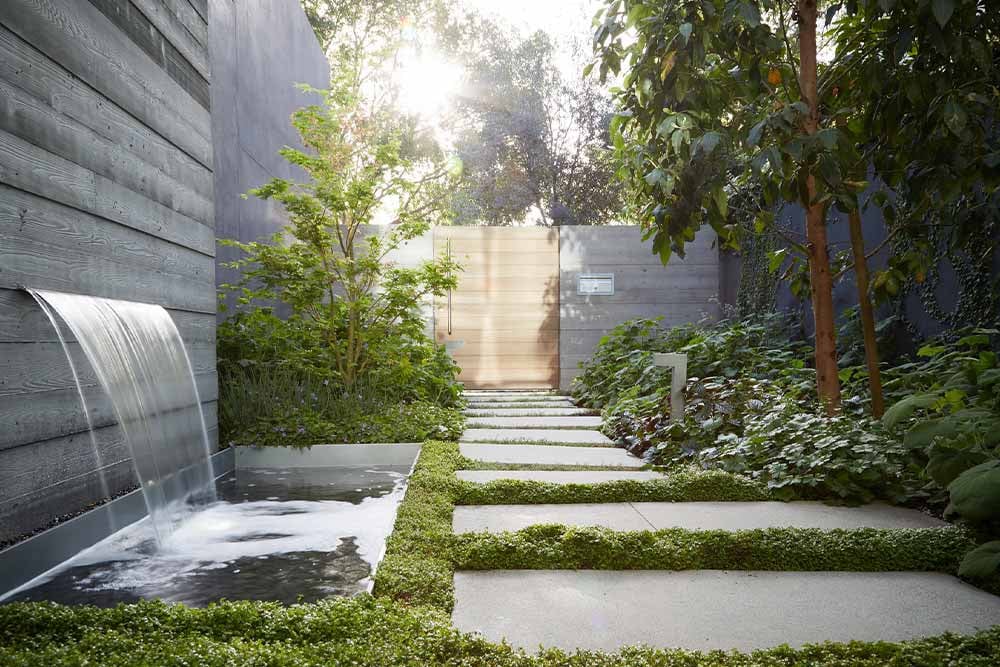 Japanese architecture tends to be characterized by a reductive, contemplative approach to design. Special importance is placed on the beauty of the materials and craftsmanship involved in building the home. The interiors of Japanese-inspired homes commonly incorporate a number of unique design features, such as a tokonoma (recess or alcove), genkan (entryway), engawa (covered outdoor corridor), and courtyards, among other elements.
Learn more about Japanese-inspired modern design.
6. Scandinavian Inspired
As is the case with Japanese-inspired modern homes, Scandinavian-inspired design has also become popular in recent years. It is perhaps best characterized by the concept known as hygge, a term used to describe a sense of warmth, serenity, and coziness prized in Scandinavian societies.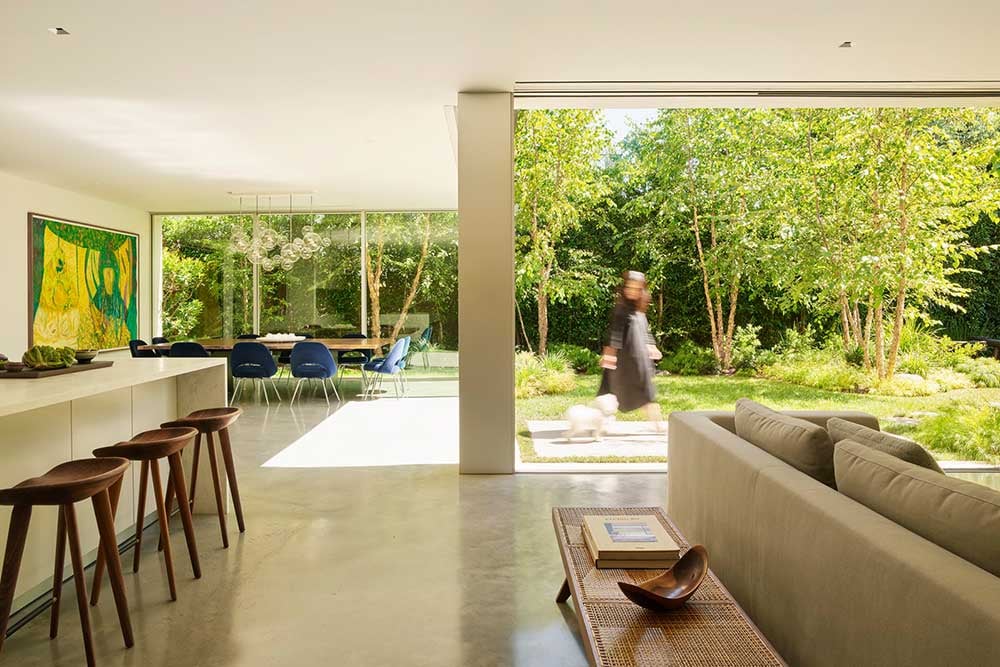 Modern Scandinavian architecture tends to leverage natural, high-quality materials and color palettes inside and out. Basic forms and shapes, clean lines, and purposeful details are also characteristic in Scandinavian interiors.
Learn more about Scandinavian-inspired modern design.
Articulating Your Inspiration
If you are unsure which of these architectural terms aligns with your personal taste, there's no need to be concerned. By starting a dialogue with your architect as soon as possible and communicating what you like from one (or multiple) schools of design, a skilled architect will be able to work with you to visualize your custom home.