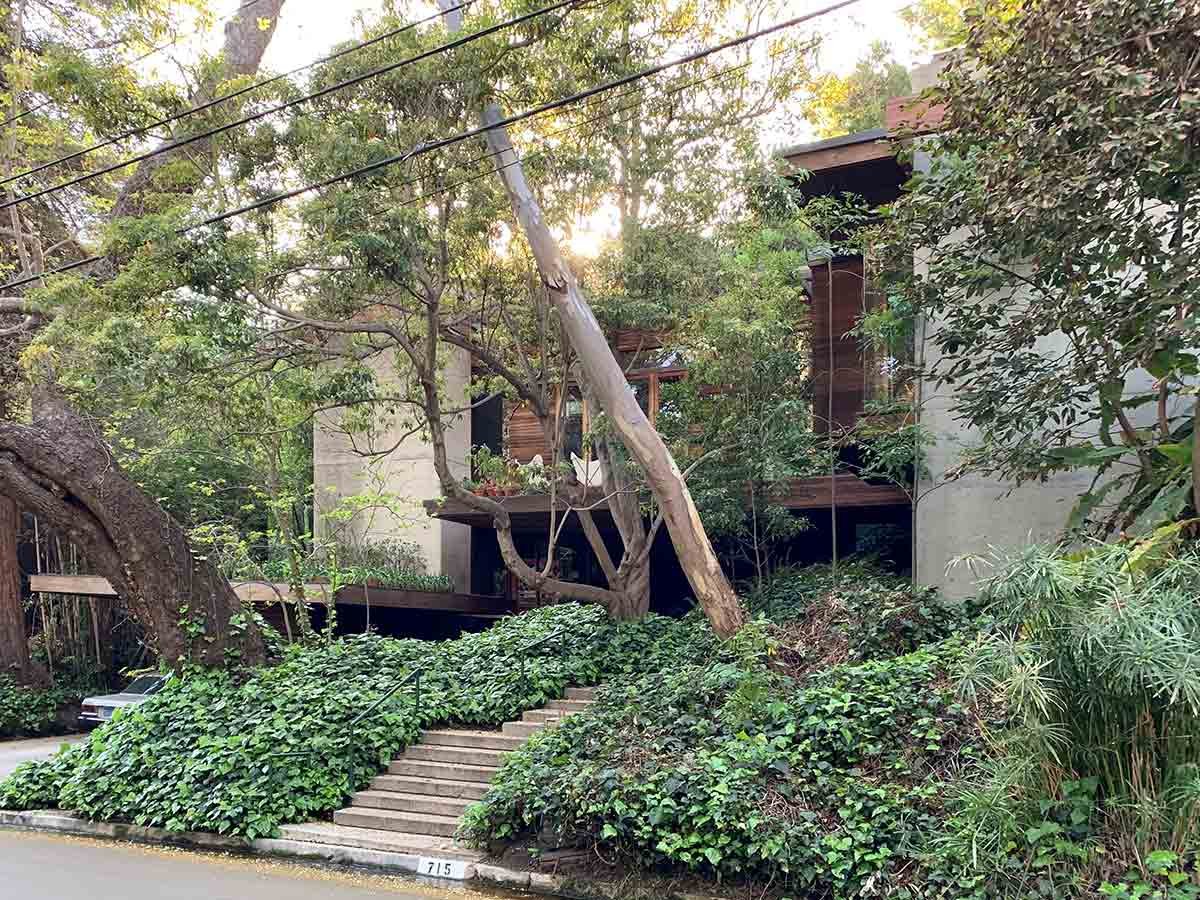 Written by Takashi Yanai
When tasked with identifying the architects who have had the greatest influence on California modernism, certain names immediately spring to mind. Richard Neutra, Rudolph Schindler, Frank Lloyd Wright, and the various case study architects are all prime examples of famous modernists who left an indelible mark on the field. Ray Kappe is another.

Below we discuss Ray Kappe's influence on California modernism and his relationship to other influential architects in the space. We also take a look at the Ray Kappe House and how it became a prime example of his work and style.
Ray Kappe and California Modernism
In many ways, Ray Kappe is the epitome of LA architecture. His work is exemplary of the key characteristics that come to mind when we think about California modernism.
Kappe was incredibly concerned about imparting his projects with a deep connection to nature. He sought to use materials in a way that was honest to their nature, for example, by allowing those materials to age and weather naturally. He actively sought to blur the boundaries between indoors and outdoors in the homes he designed. These traits form the central tenets of what California modernism is all about.
When I think of Ray Kappe, I often think about him as a bridge between old and new. His work was an amazing sort of transition between those early modernists that we all know—Schindler, Neutra, etc.—and all the great work that is happening today. His work was necessary for today's architects to think about architecture in the way that we do.
The Kappe Residence
The Kappe Residence, built in the community of Pacific Palisades, Los Angeles between 1965 and 1967, was Ray Kappe's personal residence. It is fitting, then, that it embodies everything that Kappe's work is known for.
The house itself sits on a very difficult site in the Santa Monica Canyon: A steep, heavily wooded hillside that actually features a running spring. Instead of destroying the landscape in order to make space for the house, Kappe very cleverly designed the home to sit on a series of six concrete piers, or towers, which allowed the home to exist harmoniously with its site. The floors were then created in long spans between the piers using glulams (glue laminated timber). In some ways, this references the early modernist practice of post-and-lintel or post-and-beam design, but it also definitely has a tinge of Japanese inspiration in it.
Kappe solved, through modern technology and modern architectural moves and sensibility, the complexity of the site. He was deliberate in his material selection, choosing wood and concrete that feels both honest to itself and to its environment. Perhaps most interestingly, he replicated the topography of the site in the interior or the home, designing it to include multiple different levels and platforms. The end result is a structure that feels very much at home in its surroundings. This is a house that was built for its site; it wouldn't resonate as strongly if it were placed anywhere else.
A "Godfather" of Modern LA Architecture
There is no dispute that Ray Kappe is an iconic figure, not only in Los Angeles and California architecture, but in the broader world of "modernism." His work served to bridge the gap between early modernists and the contemporary architects of today, and as such his influence is all around us. Even here at EYRC, our work bears his mark.